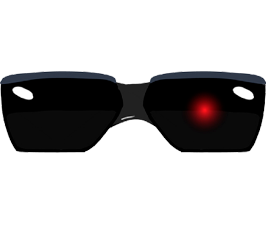 "Shadow ban" - this is a sharp decrease in views on your Instagram account caused by the network putting limits on it. Specifically, under a shadow ban, everything appears to be in order with your account: posts are published and subscribers are not deleted. However, interactions and other metrics are cut in half or even more.
Experiencing a shadow ban can be a disaster. As a result, the account is made virtually invisible to searchers, limiting exposure to a new audience. Your photos no longer appear in the group of pictures attached to the hashtags you use when you post. If your account is new or small, it can be extremely difficult to build an audience while under such a ban.
Here is what Instagram itself has to say:

"Some users may experience problems finding posts using hashtags. We are working to resolve the issue".
How can I tell if my account has fallen victim to the shadow ban?
To find out if your account has gone "dark", contact 3-5 users that you are not subscribed to and ask them to check and see if your photo appears when they search using a hashtag of your choosing. For better results, choose less popular hashtags to make it easier to find your pictures.
If users do not see the photos, then you are likely under a shadow ban.
Why was my account "made dark"?
Officially, there is no information on this matter. We assume that the shadow ban is implemented due to suspicions of spamming. For example:
Using programs that violate the Instagram's user agreement. Perhaps you used bots to cheat your follower numbers, such as Instagress, Followliker or Mass Planner. It's also possible that you used services to grow your Instagram account, such as Boostly, Social Envy or Socially Rich.
Violation of daily and hourly Instagram limits. Instagram limits the number of actions that can be performed each day. Users are allowed no more than 150 likes per day, cannot write more than 60 comments, cannot subscribe to more than 60 accounts and cannot unsubscribe from more than 60 accounts per hour.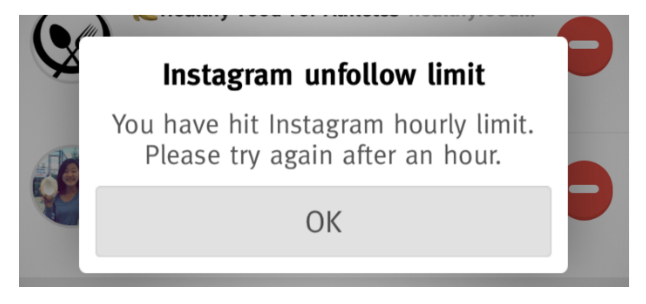 Using a compromised hashtag. Occasionally, innocent hashtags can be compromised - This occurs when users upload photos of naked bodies or engage in hate speech. If Instagram notices this, they either delete the tag or limit its use by placing snapshots of such a tag under the shadow ban.
Your account is receiving complaints. Account complaints - the fastest way to draw unwanted attention from Instagram and make them aware of violations to their terms of use policy. Usually this entails complaints about spam, violation of intellectual property rights, or offensive content. If this happens, Instagram can either completely ban the account, or use a shadow ban.
How do I restore my account back to normal?
Disable access to third-party applications. Do not use bots or third-party services to attract subscribers. You can deny access to any application that you do not trust. To do this, simply click the "Revoke Access" button: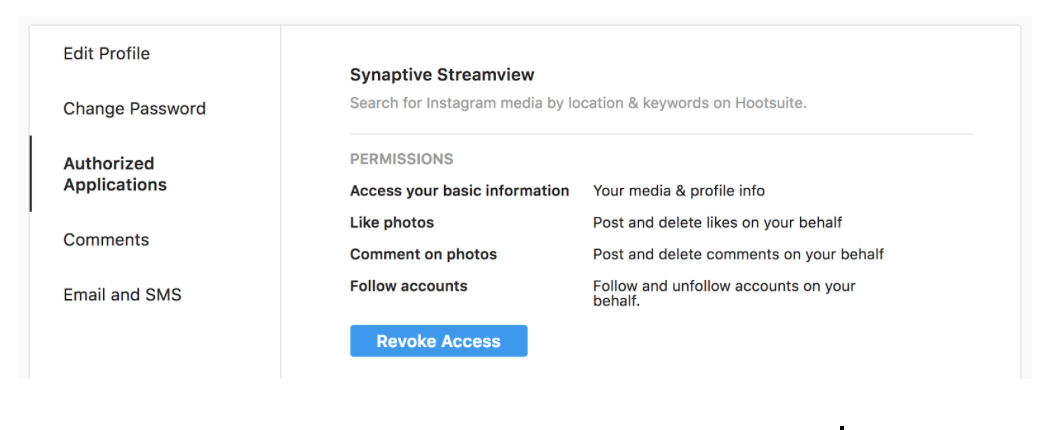 Remove any incorrect or compromised tags from your tags set and from your old posts. Review each tag that you use individually, making sure that none of them are flagged or locked by Instagram.
If a tag has been limited, you either will not see the tag at all (it will have been deleted) or you will see several images and a notification that the tag was hidden due to a rule violation.
If you find any such tags, remove them and do not use them in the future. If you do not have a set of tags that you use on a regular basis, you will need to check any new tags before adding them to your post. Finally, if you find a "bad" tag, check all old posts and remove it from them as well.
Take a break for 48 hours, then make a post, making sure to observe all Instagram rules and limits. Take a break for two days, during which time you refrain from commenting or even just logging into your account. After two days you can start to engage your audience again.
Avoid using various "hacks" designed to aid audience growth. Abandon any semi-legal ways you may have used to circumvent Instagram guidelines.
Inform Instagram about the problem. It is usually difficult to get a response from a social network such as Instagram, but it's worth a try.
This can be done directly from the application: Your profile → Settings → Report a problem. Select "Something isn't working" and describe the problem. We recommend that you specify that your posts are not sorted by hashtags. You can do this several times a day. Do not expect Instagram to answer, but, if they do, any help they provide will come in handy.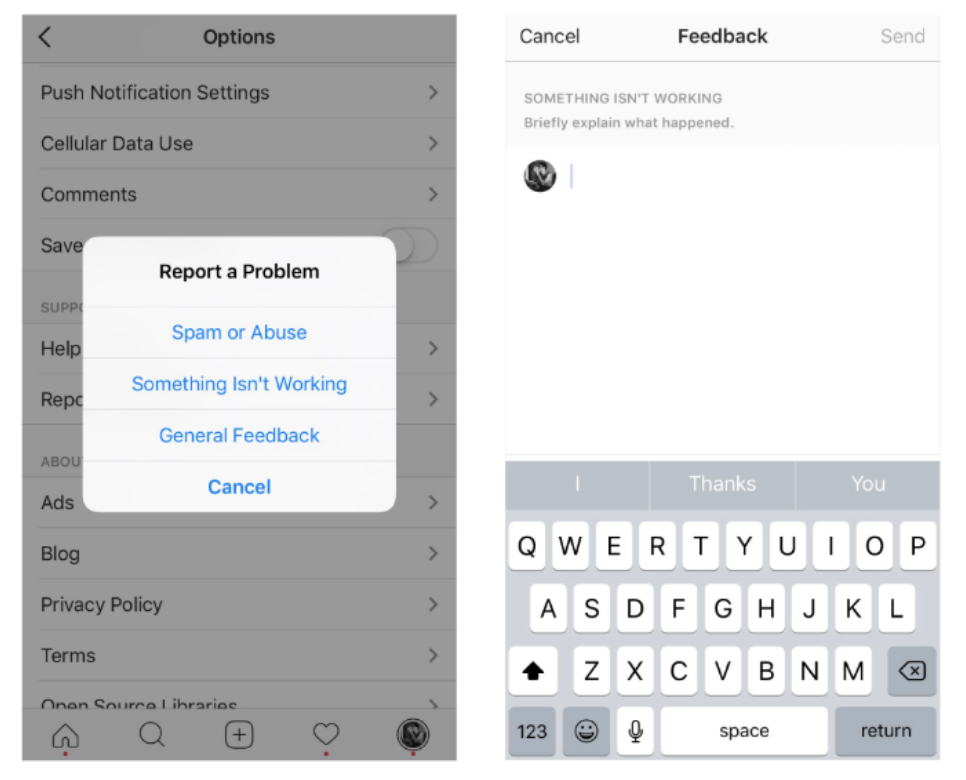 Switch from a business account to a personal account. There is an opinion that the shadow ban is used to help stimulate commercial accounts; as such, they are allegedly being imposed as advertising tools on social networks. If you switch to a personal account, this may help you find your way out of the ban.
Related posts: