In Onlypult you have the ability to grant access to your team members without fear that an outsider or an ex-employee would take over your account and cause harm to your company.
You can set up the access in Instagram account settings: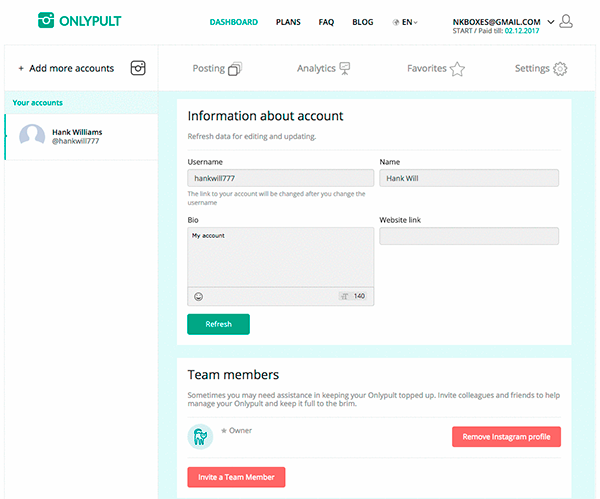 After your invitation is sent, your team member will receive an e-mail with a link to the account activation page.
Important: If a team member's email has already been registered in Onlypult before, the email will only contain a notice that the team member has an access to account managing – there won't be any account activation link.
You can remove your manager using the same window, just press "Remove manager".