Another huge advantage of our service, is our carefully crafted Instagram accounts analytics. Everything about your quantity of followers and their activity, the most popular hashtags, the best time to post and so on. To start working with Analytics, pick the Analytics tab in the upper menu: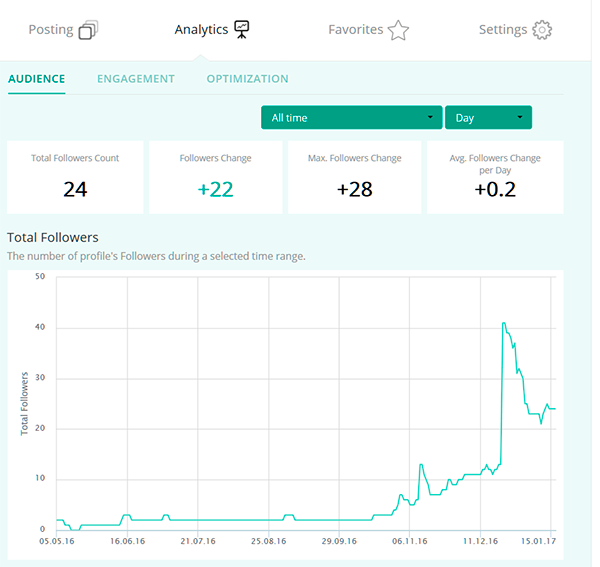 This section is divided in three tabs:
Audience

Engagement

Optimization
You can select one from the top menu:

Important: If you have connected a new Instagram account, it may take anywhere from a minute to a few hours for the analytics to be gathered, depending on the amount of your followers. Press "Start gathering statistics" button and check in some time later: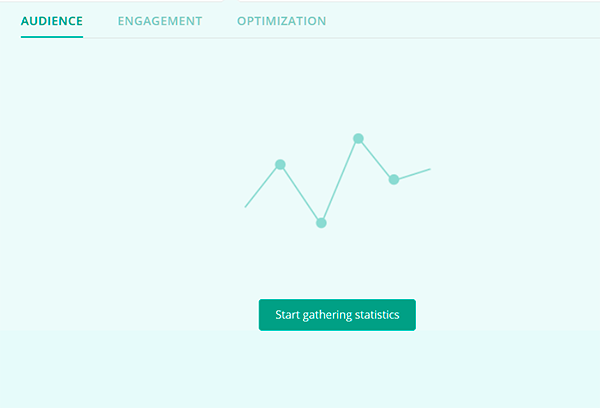 There are general analytics for the entire life of your account, as well as analytics for days, weeks, months, a half of a year. You can pick the period you would like to look up in the top right corner:

Audience – is an Instagram account general statistic.
It shows the quantity of your followers, the growth of their quantity within a chosen period, the maximum growth of followers within a chosen period, and also the average growth within a chosen period.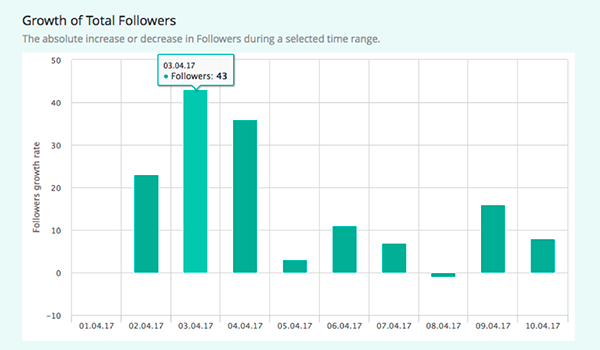 Engagement – this is the internal statistics of the account activity.
Here you can find the number of posts, the amount of total likes, the number of comments for a chosen time period, the average likes per post and the average comments per post.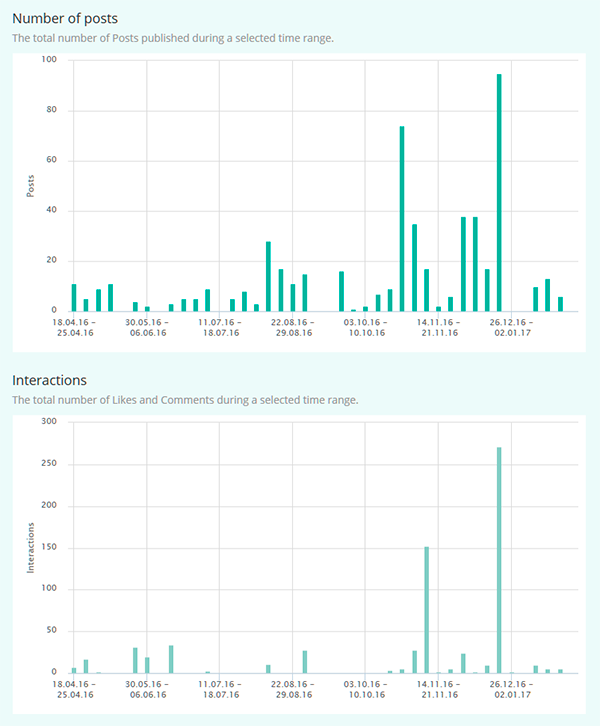 Optimization - indicates the best time for future posting. It is based on the reaction of your followers to your content.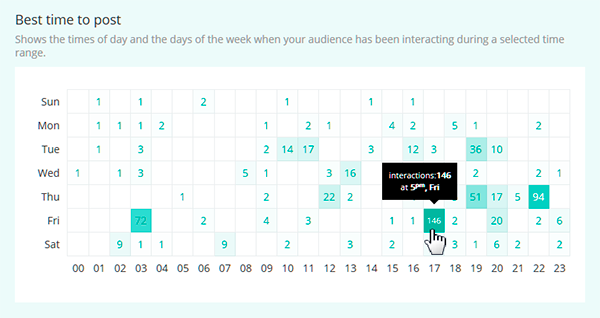 The dark-green cells mark the best time for posting, because in these hours your audience was at its most active.
For clarity, all the data is translated into understandable infographics, which can help you can predict the best time to publish your posts. So, for example, according to this chart the best time to post is 5 pm for Friday, and for Thursday it is 10 pm.
Notice that the chart considers your time zone settings.

The hashtag statistics chart will tell you everything about the hashtags that gathered the most likes and comments.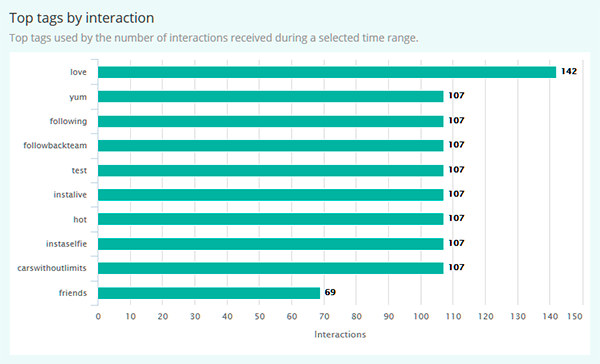 We did our best to make our service as simple and understandable as possible, but if you still have questions or experience difficulties, please don't hesitate to talk to our support to get advice.