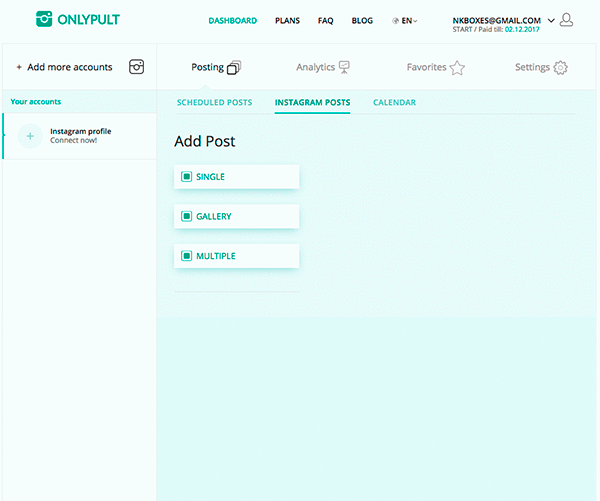 It is very easy, just press the button "Add account".
Then fill out the form that will appear (please read carefully and make sure before checking all the checkboxes that the conditions for adding an Instagram account are correct).
If you also have to use your own proxy server, check the checkbox "Enable proxy", this will open an additional window of proxy settings. More information regarding proxies you can find in the Account Settings chapter of this FAQ.
Important: type your Instagram account name in the field, not your e-mail address. It cannot contain @ or any other symbols.
After adding the account, you will see an account confirmation window from Instagram. There is nothing scary about it, just follow the instructions that you will see there. In case of an error or any complications, just talk to our support team – we will help you out.