You can create single or multiple scheduled posts with our multiple upload tool. The screenshots below give you a few useful hints about work with each type of uploading tool.
Single upload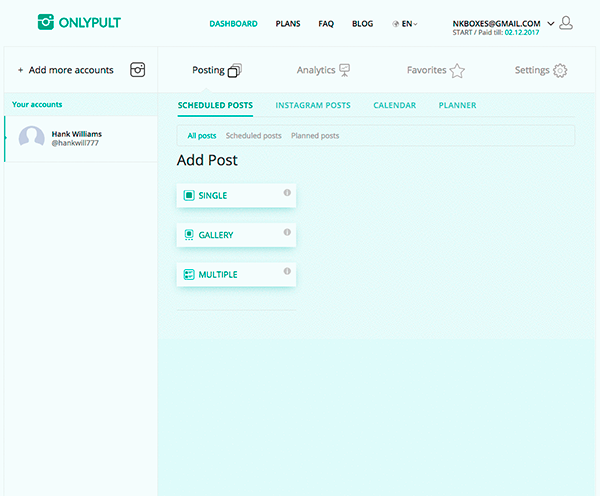 Important: In this tab you can also see all your scheduled posts, including the ones that were made with Planner. The convenient filter on the top will help you to sort them when you need it.
Now you can go on and fill your feed with content: you can upload photos or videos both from your PC and by putting a link to the pieces of content on the WEB.
While creating your post you can always go back if you need to redo something or to upload a different object: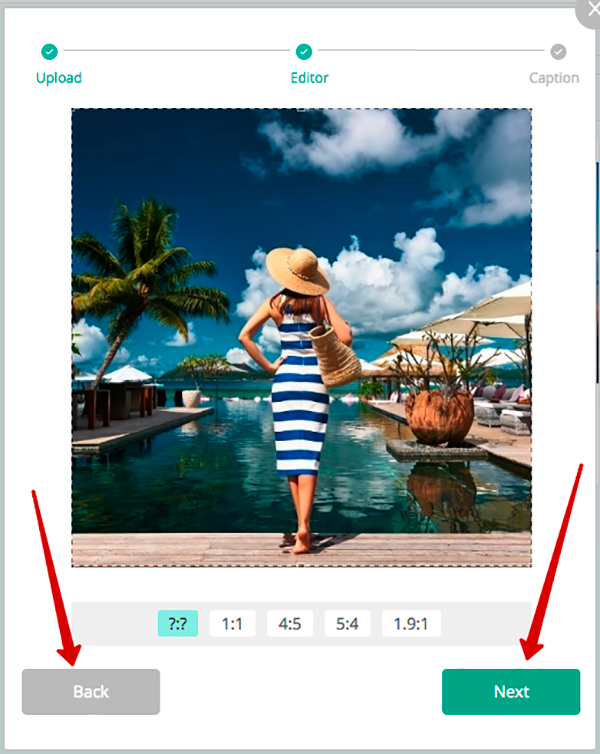 When the post is ready – just choose the date when it will be published and add the description to your photos/videos, you can also put a geo-tag or tag the desired Instagram user.
All ready now! Just save the post and it will be scheduled for posting.
Important: if you upload any content via links from the WEB – use the direct links to the file. Such links are easy to see – they start with http:// or https:// and have file extension (.mp4, .jpg , etc.) at the end.
Multiple posts
Using Multiple posts tool, you can create up to 20 posts simultaneously.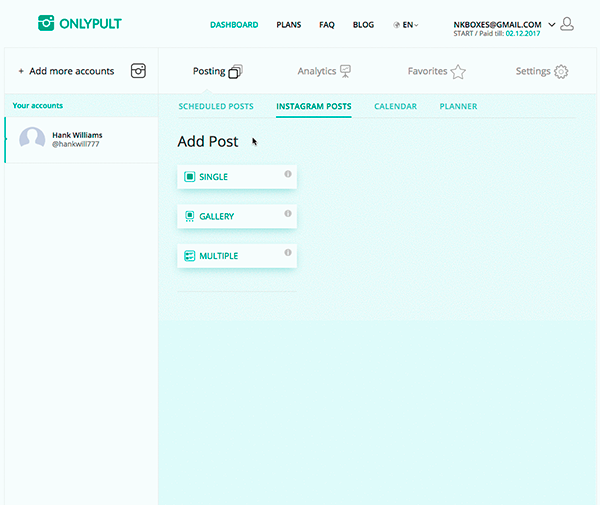 Important: Multiple posts can be only created with images, not videos.
Gallery Post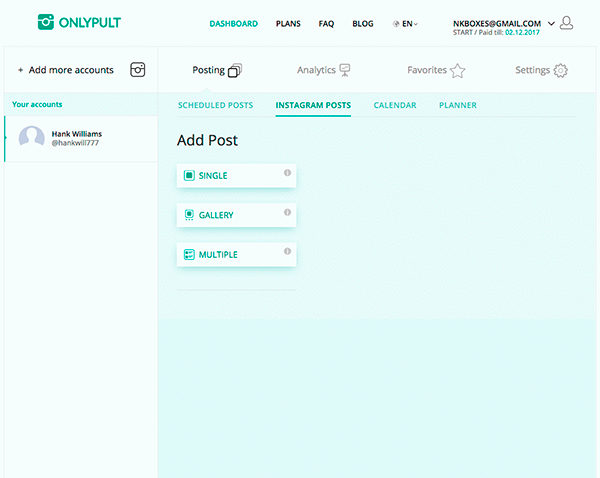 Gallery Post is a post with several sliding photos. You can upload up to 10 photos to such post.
When you uploaded all the photos – make your post complete by putting geo-tags, etc. You can edit the sequence of your photos on the gallery (this will determine the way your photos appear on Instagram), you can also tag the Instagram users or edit (cut) the images.
Image limits
Size: up to 10 MB
Resolution: up to 6000px on the large side / 72-96 dpi
Supported formats: JPEG, PNG