Stories are posts which are automatically deleted by Instagram in 24 hours after publication. They are displayed not on the feed, but at the top of the app.
Select Stories tab to schedule a post of this kind and then upload a photo. Please, note: 1 photo = 1 single post, a Story cannot contain several photos at the same time.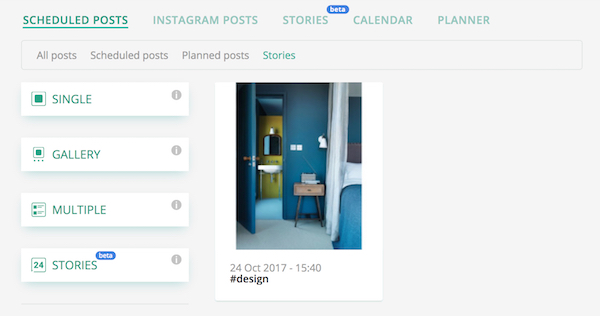 Switch to the respective tab to view all the published Stories: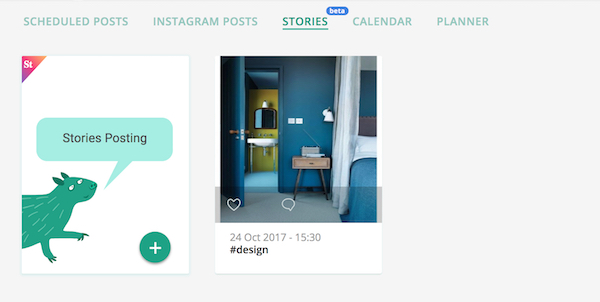 You can also delete a Story ahead of time here, but you cannot change the content of a Story if it is already published.
Restrictions on the content:
Stories support only photo format
Text and hashtags are not displayed in photos
Hashtags are included in search requests
Geo-tags are not displayed in photos but are included in search requests
General settings of the app do not affect the display of Stories published via Onlypult (visibility, sharing availability, replies, etc.) – Stories are visible to everybody
Supported file formats:
.jpg, .png, .jpeg
N.B. This is a functionality beta-version. This means that it will be supplemented and improved soon and we need your feedback more than ever.