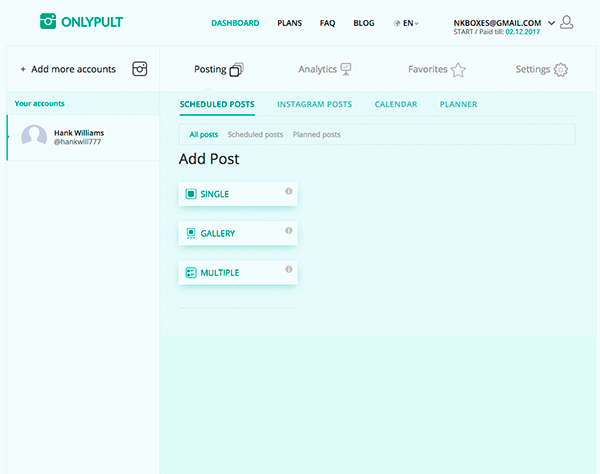 To upload your video – do it from your PC or simply type the corresponding URL-address.
The first step will require you to cut your video to 1-minute length max.
The next step will allow you choose the preview screen or the cover for your video. To do that – just play the video and stop it when you see the scene you want to use, or, simply, choose any image on your PC to make it a video cover.
Then fill-in your post with all the data, save it and forget about it! It is now scheduled for posting; no further actions from your side are required.
Maximum size of the video: up to 30 MB
Maximum length: up to 60 seconds (this is an Instagram rule)
Supported formats: MOV, MP4, AVI and WMV