Onlypult.com – A Platform to work with social media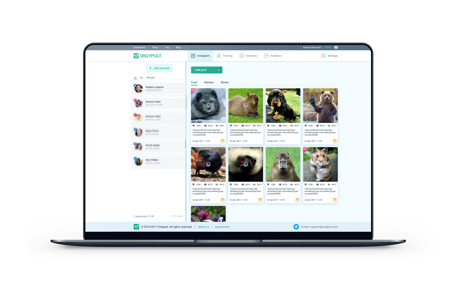 Onlypult is a platform to work with social media that allows to manage multiple accounts, post photos and videos instantly and on the day and at the time you want. Using Onlypult you can also work with comments.
Especially large teams will appreciate the functionality of inviting colleagues to manage the account, posts and comments, as well as working with analytics without granting access to the account itself.
Phone: +31(20)8087080
E-mail: [email protected]