Instagram Direct, unfortunately, is not the best messenger you can imagine. It does not have plenty of features — everything always gets lost; the search function is null. Nevertheless, it is possible to configure Direct to make it easier to manage messages.
Quick replies
The first thing you need to set up is quick replies. List the questions you are asked most often and prepare answers in advance.
For example, the price. You save your answers in advance and assign each one a particular combination of letters or symbols. Then, you just need to enter these combinations in the input line, and the system will automatically insert your prepared message. It is an easy way to send a message without wasting time going to the notes, copying the message, getting back to Instagram, pasting it, and replying.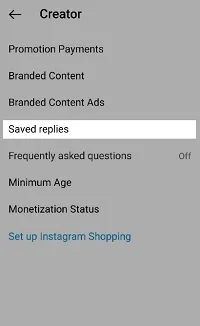 &nbsp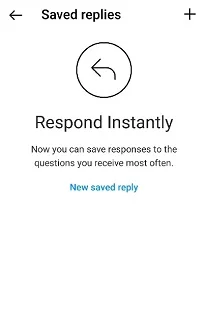 &nbsp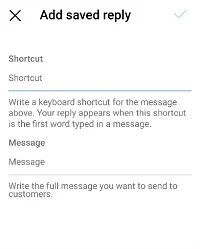 Automatic questions
Another nice feature on Instagram is FAQs. These are several questions that will automatically drop down when a person opens the messenger to get in contact with you.
How does it help? It makes it easier for a person to start a conversation with you. This way, you guide your follower on what questions can be asked to make the communication with your account most efficient.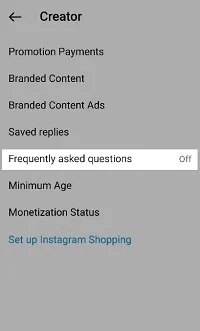 &nbsp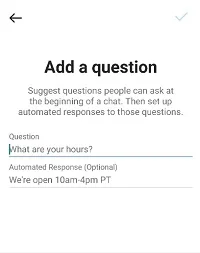 Automatic replies
You can configure this feature only through the Facebook account.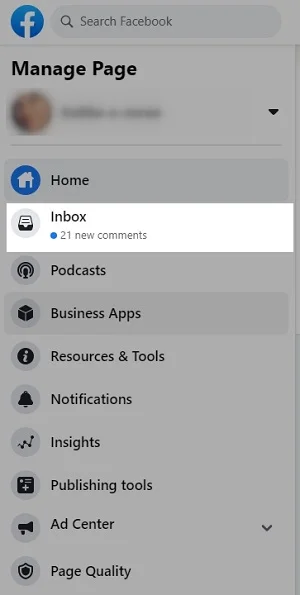 You can do it in two ways:
Auto-reply: as soon as a person writes something to you, they receive a predetermined message. For example: "Hello, all our managers are busy now. The next available manager will answer your questions." Greet the person in this message and thank them for contacting you, or give a link to your website right away if you want the person to go to your site.
The second option for automatic replies is when replies will be automatically sent in your absence, for example, when you are sleeping or when on vacation, and there is no opportunity for you to check Direct every two minutes. People do not like to wait long for answers. If you do not answer them within very little time, they will most likely look for another specialist. These are the situation in which automatic replies will help.
Welcome messages
It is a templated message that you send to new subscribers. There may be several options:
you pre-write one template for those people who come from the target audience,
for people you know — make another template.
Welcome messages are not sent to your subscribers automatically. If you want to greet your followers, start a dialogue with them, you will have to do it manually.
People can react differently to these messages: no reaction, like, or "Thank you." But there is always a chance to meet a catchy person, find a client.
Existing dialogues
Sometimes you need to re-approach clients with whom you have already corresponded. Why do so? If a person has already become interested in your services, most likely, something stopped him/her, and there are two points you need to clarify:
You need to find out what stopped them, why they didn't finally order the service. You can only do it by asking. It does not harm if you politely ask a person what the reason was — why they did not order.
Messages can get lost. It is really hard to find something on Instagram Direct — there are no folders and no priority tags, labels, checkboxes, or stars. It is vital to remind a potential client of yourself, introduce yourself again, tell them about your services.
Channel the communication to Telegram
Telegram has many more functions. You can pin messages, send links, files, and communicate conveniently. So, try to send clients to Telegram. If you use another messenger, use it, but take your client's contacts so that the person does not get lost on Instagram Direct.
Story reactions
Make friends with your clients, with those people who are interesting to you. Send them a reaction to the story or a reply if you have any questions.
Why do so? When you already have a history of correspondence, even if you really communicate rarely, the moment you want to write to a blogger or a client, your reactions to their story will be good because they will see that you are following and showing interest. Reactions mean support for your clients, attention, and another reminder that you are truly present in your client's life.