Instagram users often talk about how unpredictable and demanding Instagram algorithms are. Especially, it concerns those who run a blog professionally, promote a business, and monetize the efforts. A nightmare of such users is to be forever banned, i.e. realize they spent in vain years on running the account and carefully assembling the audience. Unfortunately, it is what might happen.
We are going to tell you about the reasons that can lead to a block on Instagram, sanctions that the social network imposes on the offender, and ways to avoid becoming one of them.
Reasons for an account block: from hashtags to intellectual property rights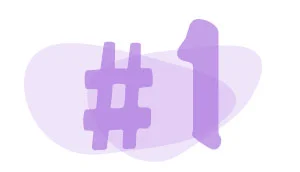 Reason #1. Driving up the number of followers and comments with the help of bots, mass following, or mass liking
Instagram is becoming even stricter to bot services and dodgy attempts to attract attention to a certain account. Quite often on the net, you can come across different tables with limits that you apparently need to follow to avoid negative consequences. But we don't recommend playing these games with the social network. Instagram doesn't disclose any information on the limits and any bot services are strictly prohibited. So, don't press luck relying on unconfirmed information — attract new followers and support the activity on your account only with the help of legitimate methods.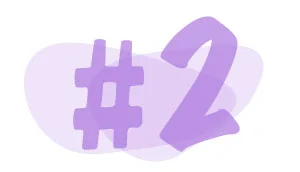 Reason #2. Infringement of intellectual property rights
Instagram cares about authors' rights for the content and fosters people to be creative and not to use others' work. That is why breaching intellectual property rights is one of the most common reasons for getting blocked or somehow restricted on social networks.
Not only the use of other people's photos and videos falls under this category, but also the publication of logos of other companies. Instagram will not try to figure out why you posted a logo — whether it was a part of the cooperation, a product review, or you were telling about promotions or discounts. It might be a competitor or an offended follower who may launch a complaint, not necessarily the brand itself.
Frequent reposts can also be regarded as a breach of intellectual property rights by the social network — the algorithm detects the same posts on different accounts and considers it suspicious.
Users of the social network often think that their activity cannot be tracked among the variety of other photos and videos. However, the algorithms and breach monitoring system on Instagram works efficiently and often relentlessly, so it is better not to risk it.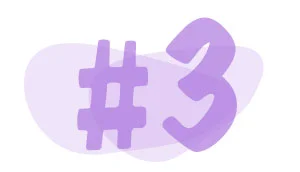 Reason #3. Prohibited content
The more obvious reason for a block is illegal posts and content that is prohibited according to Instagram regulations. For example, pictures of nude children, sales of weapons, pornography, suicide, and self-damaging propaganda (photo of cuts, or heads and faces covered in blood, etc.) You can find the full list of what is prohibited in the Community Guidelines.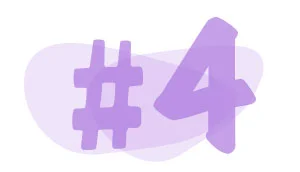 Reason #4. Too frequent posting
Instagram can punish you for "spamming on the feed". There are no strict criteria that say how many posts an hour, a day, or even a minute might cause a blockage. Users' cases show different scenarios. Someone gets a ban for 5 posts a day, others can post 5 photos a minute. We recommend relying on common sense and not being carried away. Even if you don't get restricted by the social network, your followers are unlikely to be happy about the amount of content, and algorithms will hide excessive posts anyway.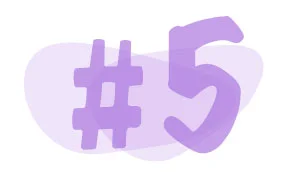 Reason #5. Hashtag abuse
Instagram urges people to use rarer hashtags and the ones that are more suitable to a particular post to exclude irrelevant content and make the search process easier. You can be punished if you use too popular hashtags, for example, #love, #newyork, #beauty. There is also a list of prohibited hashtags and there are some harmless ones among those, for example, #puppydogmonday.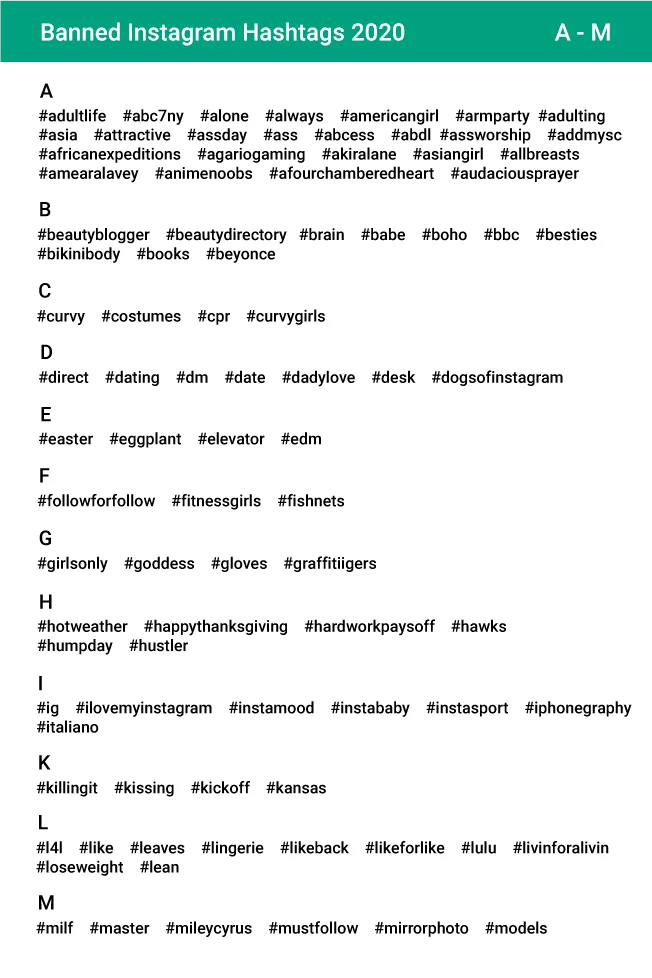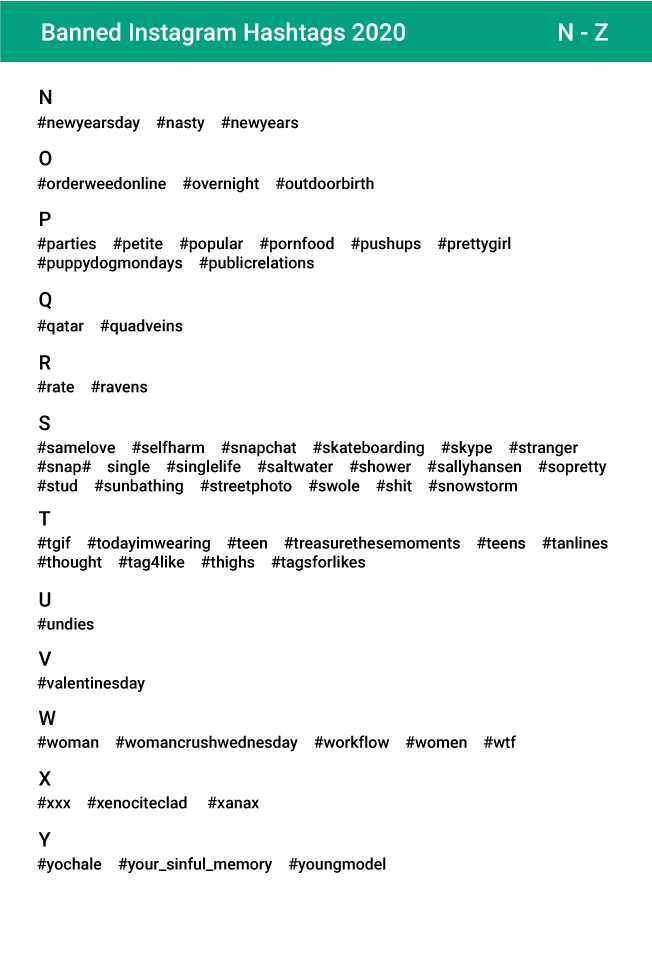 You are also likely to be blocked, if you include too many hashtags in your post, even if all of them are to the point. A common consequence of that breach is felt when a new audience cannot find your account via hashtag search, and posts are only shown to your followers.
The types of Instagram blocks
Instagram doesn't notify users about a possible block, and some violations can be added to the "blacklist". You will not even know that you are already under scrutiny and about to be banned. How tough the ban depends on a variety of factors, which you also will not be notified of. That is why block cases are all very different.
As always, the best method is not to breach anything, and we are going to tell you about the types of punishments Instagram has prepared for the offenders.
Block type #1. Shadowban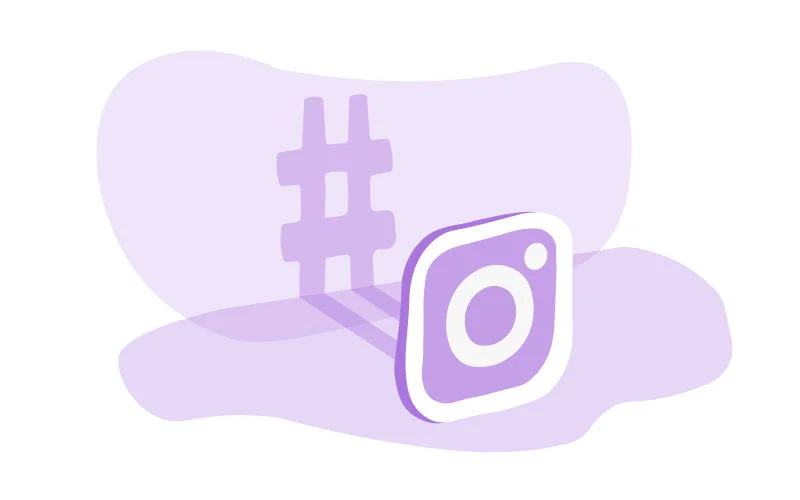 Different users mean different things by the shadowban. Some think that Instagram stops showing their posts on the followers' feed, others tell that the social network decreases their reach. Traditionally the term "shadowban" is used to describe negative consequences you experience if you overuse hashtagsю New users won't find you using them, you are "in the shade".
What to do: follow the recommendations of using hashtags and wait for the network to remove the ban. Find detailed information in our article about Instagram Shadowban.
Block type #2. Action restriction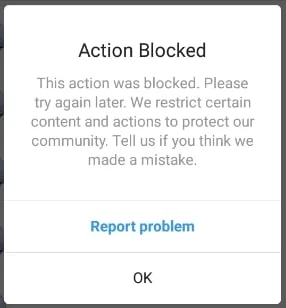 If you use bots and services for mass actions, the social network might restrict your access to features. Normally, users cannot give likes to posts or comments, make new posts and comments, and write private messages.
What to do: lower your activity and wait for 1-2 days. If you receive a notification on the restriction of actions, don't try to complete them.
Block type #3. Post or caption removal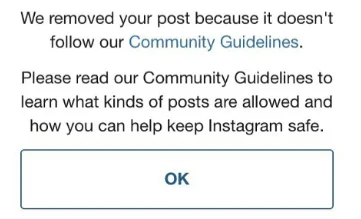 If the algorithm of a social network detects that your post violates the regulations (someone's complaint might inform about it), the whole post, text, or your first comment might be deleted.
What to do: What to do: don't try to upload the content again — it might lead to more restrictions. Find out more about post removal in our article.
Block type #4. "Permanent" ban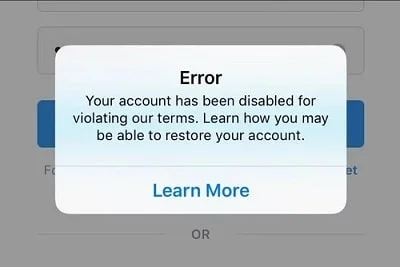 Such block type is used for particular, serious violations of Instagram rules or a number of minor violations. When you log in to your account, you will see a block notification and the Learn more button.
What to do: you can appeal the decision of the social network and try to restore the account. Use the Instagram mobile app for this purpose. Press the Trouble logging in or Need more help button. Further, you need to provide information about yourself or your company. After that, instructions will be sent to your e-mail. Normally, a user is asked to take a picture of themselves holding a piece of paper with a certain code written on it. Then follow further instructions of the social network and wait.
What to do to avoid a block and be on the safe side
First of all, you need to study the official Instagram regulations and recommendations. Memorize them and follow them. Read the list of prohibited content and never post anything like that.
Mind the copyright. Don't use other people's photos, videos, and texts. Remove brand logos.
Don't overuse hashtags — add not more than 10. They also should be the most relevant and not very popular.
Don't use bot services to drive up the number of your followers and likes, don't do mass following and mass liking, even manually.
Link your current e-mail address and mobile phone you have access to. It will help you if you are blocked —you will be sent a recovery code to your phone, and you will be communicating with the support team via e-mail.
Post pictures of your face. It will simplify the restoration process. If you cannot do it, or your account format does not involve using personalized content, link it to your Facebook page that has your personal information.