In the fight against illegal methods of account and post promotion, the administration of Instagram has introduced blocks for breaching the limits of some actions. It is not rare that users face a situation when likes and/or comments on their Instagram are blocked. Let's find out why it happens.
The reasons Instagram blocks things
The system doesn't notify the user of the reasons for being blocked, which is why you won't be able to get an official response from the representatives of the social network. All you can do is try to remember your last actions and presume what could have caused the block.
Reason №1. Exceeding the limits
To curb fake likes and illegal promotional methods, Instagram has introduced limits for the number of actions – following, likes, comments, direct messages, etc. For newly created accounts, the requirements are tougher, and the feature is blocked for exceeding the limits for one day.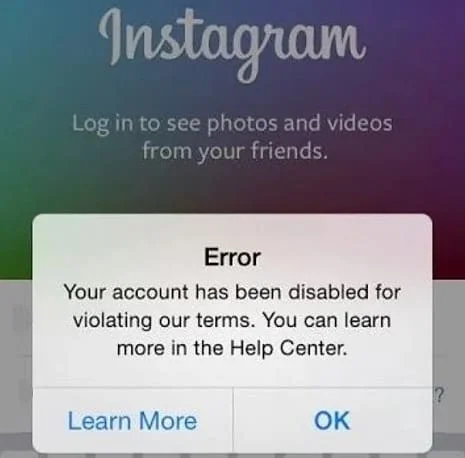 Obviously, ordinary users shouldn't be worried about being blocked, but those who use third-party growth services might be concerned. Moreover, the information of the service limits on Instagram is also kept secret. Experience has shown that the service allows commenting, liking, and following, up to 30 times an hour without any risk. For the older accounts, these limits might be extended.
Reason №2. A limit, set up by the user
It could be that when you comment on a post a notification on the limit of comments appears. Normally, it means that the owner of the Instagram account doesn't want their posts to be viewed or commented on by users who are not following them. If you follow the account you will be able to leave comments.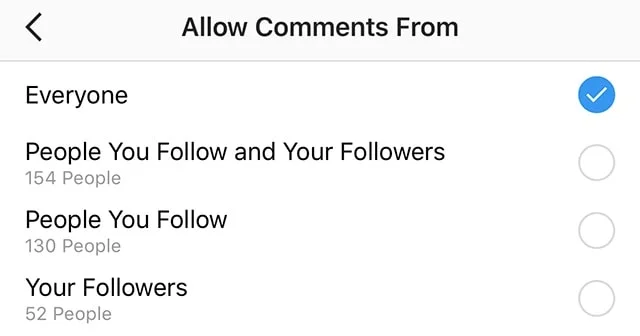 How can you block comments on Instagram yourself?
In the Privacy section of the settings, click "Comments" and choose "Allow Comments from…" and choose the required options.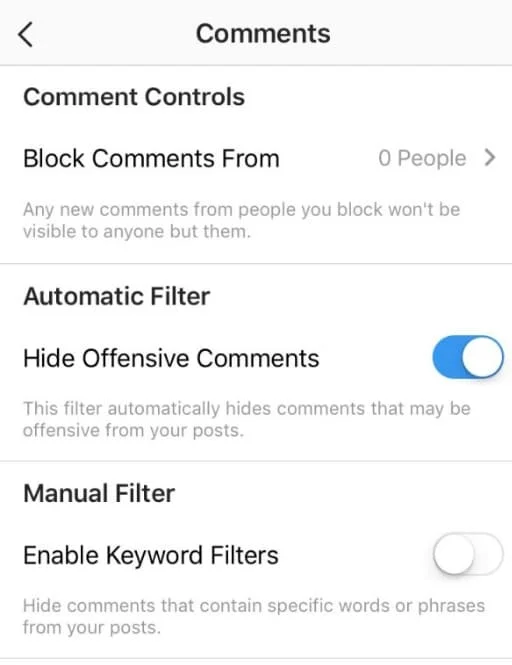 Can you block comments from a particular follower?
Obviously, this useful feature is available on Instagram. If you need to set this feature up, such comments will only be seen by the commenter and the owner of the account.
You will need to:
Go to the user's page;
Click the three-dot button in the top right corner;
Choose «Block» option and approve the action.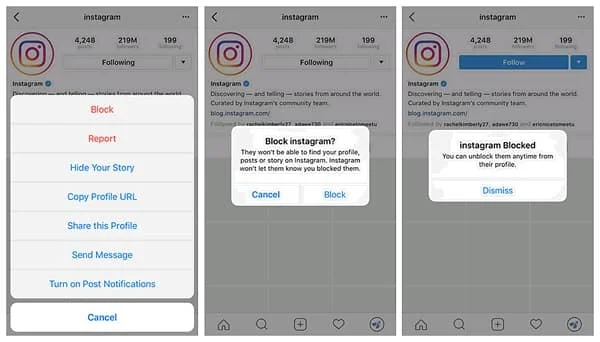 Reason №3. Frequent mentions of the account
A notification error might arise if you mention more than 5 accounts in one comment. To avoid this limitation and not to get blocked, break information into several comments and posts.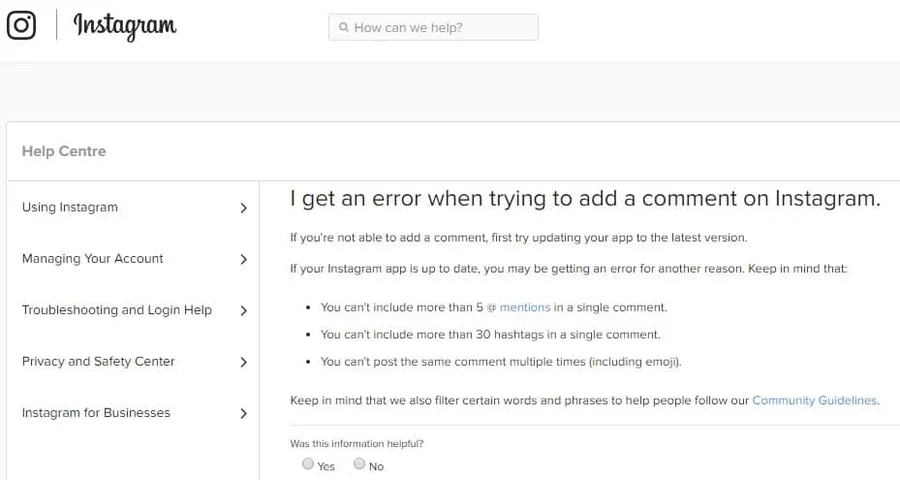 Reason №4. Numerous hashtags
It is another frequent issue that users and hashtag fans face (see the screenshot above). It is not only the post itself that is blocked but also comments on it. If you have added a bunch of hashtags, don't be surprised if Instagram views it as spam and deletes the caption text.
By the way, the use of frequent hashtags such as #Moscow, #Instagram can also lead to a block. If there are more than three popular hashtags, be on the lookout.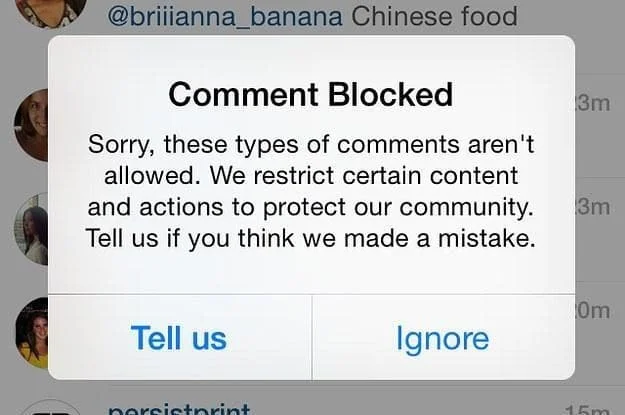 Reason №5. Plenty of emojis
Comments are blocked if the same text and emojis are used to a big number of posts. In such a case, you might be suspected of spam and limitation issues.
What do you need to do? Just wait: comments are normally blocked by Instagram for 1 day.
Reason №6. Prohibited words and phrases
There is no publicly available list of prohibited words, which is why there is a chance that you can comment on something breaching the rules unintentionally. You can be blocked without prior notice for using some words that at first sight might seem harmless. You can find the list of such hashtags here.
Risks
Whatever the reason is, the time it might take for the Instagram service to delete your post is between 0.5 and 5 minutes. It is a so-called tracking period. During that time the Instagram algorithms find suspicious posts and take the appropriate measures. However, the social network doesn't notify users that the content has been deleted, and the users make a common mistake - they try to duplicate the post.
According to Instagram rules, any attempt to repeatedly post content that breaches the rules can lead to sanctions – your account will be blocked. You need to be very careful when you write posts, and if some unfortunate incident happens, give your account some time "to come back to its senses" – don't write any posts, don't leave comments, don't give likes at least for 1 day.
How to unblock your account?
If Instagram has blocked likes and/or comments, the easiest way is to wait for 24 hours. That is the time that the block is active.
Try to change your IP-address. If Instagram blocks your account, it practically blocks its IP. You can change the address in several ways:

Log in to the account from a different device or connect to a different network;
Use VPN to log in (it is not advisable to use free services that might collect private data – it is safer to choose a paid app).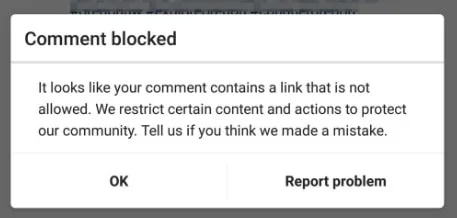 And the best way is to just follow the rules of the service and not to risk your account. For example, you can use a professional content management service for social networks - Onlypult.com. Sign up for a 7-day trial for free and forget about problems associated with blocked accounts and breaching the rules on Instagram.