Why promote on Clubhouse
What is the point of promoting your account in Clubhouse if there is no monetization? Just like in any other social network, your followers are your capital. Even though now, Clubhouse doesn't pay for room hosting and live streams, it is likely to happen sooner or later. Even if you do not monetize your content like on YouTube, brand representatives will still be present there. And they will possibly pay for advertising integrations during live streams.
It is possible that soon you will be able to earn money advertising people who are new to Clubhouse. Moreover, if you host a room with someone else, your followers get notifications and join the talk. It is common to prompt people to follow the moderators on Clubhouse to get updates about the future live streams.
The most obvious way to promote is to advertise your Instagram account, where you sell products and services because there is direct integration with Instagram from Clubhouse. Even if people want to send a message to you via Direct — there is no such feature on Clubhouse. You will have to open Instagram and write from there.
It is recommendable to start getting followers on Clubhouse, and now is the perfect time for it as the network is rapidly growing. How to do it?
Step 1. Attract attention
As on any other social network, it is vital to be noticed, which is not as hard now on Clubhouse as there are relatively few users now. There are two ways to do it:
Visit other people's rooms and actively participate in discussions, i.e., try to become a speaker;
Start your rooms, be a moderator, and run talks yourself.
As only your followers see your rooms, it makes sense to get the initial audience first — approximately 1500 users — and then start running your rooms.
To attract new audiences, you need to announce your presence on Clubhouse on other social networks. And you also need to add your username so that it is easier for people to find your account, follow you and invite you to other rooms.
Step 2. Be an active speaker
You should visit other users' rooms. If you are an expert, it makes sense to go to the rooms relevant to your industry so that it is easier to be noticed. The listeners there are your target audience. You should join the room and raise a hand.
If you aim to promote yourself and not just to listen to interesting information, it makes little sense to be a listener, especially if it is a room has more than 200 people. There will be way too many avatars to be noticed among them.
It is better to start with rooms of up to 100 listeners, as there will be a homier atmosphere, and you will be added as a speaker easier.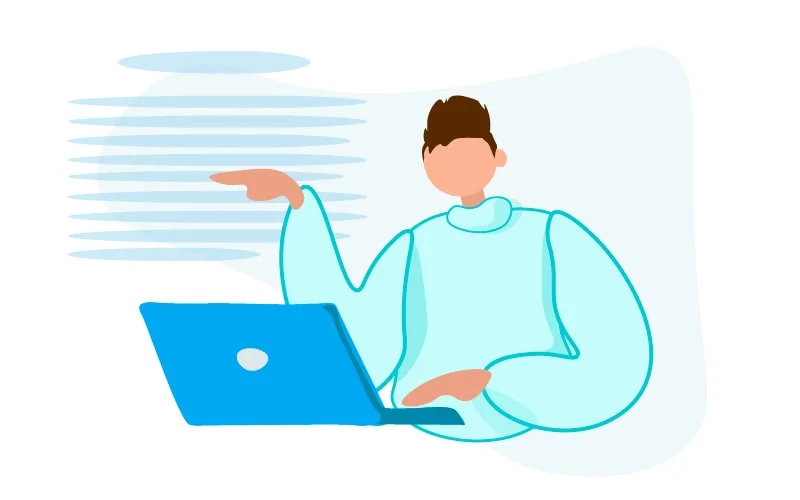 Step 3. Prepare a short self-presentation
When you finally start speaking, you need to present yourself. It shouldn't be a long story enumerating all your achievements. You should briefly tell listeners about yourself almost in one sentence: how you can be helpful to other people and why it is a good idea to follow you on Instagram. It can be a good idea to give gifts, for example, a lead magnet for following you on Instagram. Some people suggest writing "Clubhouse" to Instagram Direct in exchange for a guide or a checklist. That is why it is crucial to briefly present yourself before joining other speakers in someone else's room or asking those speakers a question.
Step 4. Fill your bio and add an eye-catching avatar
Bio is information about you, which, unlike the Instagram header, is not limited to 150 symbols. There you can write lots of things about yourself: how you can be helpful, what impressive things you have done, and what projects you have finished.
All the rooms that you take part in display your avatar and your username. Make sure to make your avatar bright, visually appealing, and eye-catching. There are plenty of apps to do it. When you type "Clubhouse" in AppStore, you will see apps that help to improve avatars to catch attention by adding emojis and borders like in Stories.
You can also leave a link to your Instagram profile, Telegram, or YouTube channel.
Step 5. Start rooms with other users
As the number of your followers grows, you can suggest other users start a room together. Say, if you have 100 followers, you can offer to join a person with 300 people. They are most likely to agree as it is a great collaboration, and you can share followers.