"Before you see it everywhere, see it here" – that is how Pinterest started its article about trends of 2021. To be more precise, they don't call them trends but not-yet-trending tendencies that are likely to become trends.
Pinterest also attached an article where forecasts for 2020 were made. Even despite the fact that 2020 was the most unpredictable year ever, and it was difficult to predict anything, 8 out of 10 projections held strong.
How Pinterest defines future trends
How does Pinterest know what will be trending next year? By an increase in searches and users' behavior on the website. For example, if no one was searching for certain words, and now suddenly thousands of people started doing it, it means there is a demand. It most likely means that it will be on trend next year.
In Pinterest forecasts, you will come across absolutely different topics. It will be easy to find something relevant to your industry because Pinterest covers many categories: traveling, food and drinks, home and décor, fashion, beauty, holidays, finances, hobbies, etc. You can have a check what visual trends will look like on these topics. Moreover, you will be able to see the search results, how the search requests were worded, and the percentage by which the search request has increased. You will also be able to determine the countries where these search requests are trending.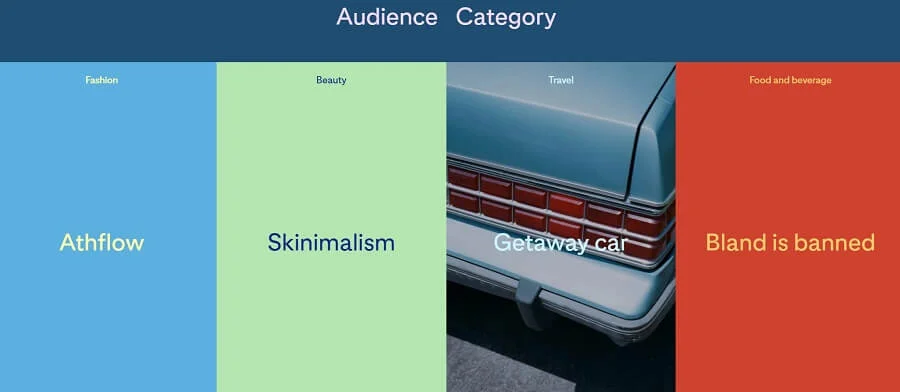 Unfortunately, you won't be able to find post-Soviet countries on the list. Neither Russia nor Ukraine is mentioned there. But it shouldn't stop you from using these popular trends in your countries.
In addition to the aforementioned, in the Pinterest article with predictions, you will find advice for brands on how to use these trends and how to apply them in your field. ndeed, the spheres are quite different, and some of them will work for beauty brands, and completely different ones will work for financial blogs and home décor blogs.
Let's review some topics in more detail and discuss the trends.
The main trends of 2021
Fashion
Cocoons will be on-trend. Cocooning is the new layering, according to Pinterest. What does it mean? Indeed, most of us spent 2020 at home. People got used to the comfort of tracksuit bottoms, and they didn't want to change when they went outside. It immediately had an impact on the search requests on Pinterest and global fashion trends.
Now, everything that is comfortable and makes you feel cozy as if you are at home under soft layered blankets is trendy.
Consequently, sportswear, quilted jackets, and a combination of chick and sport are in fashion.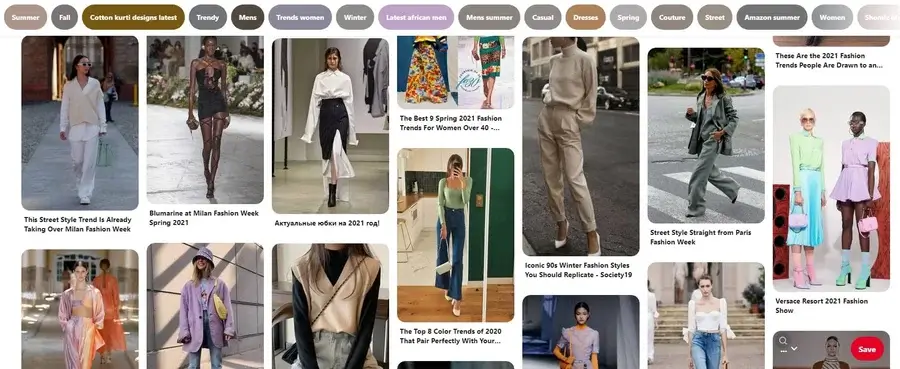 Beauty
Skinimalism is a new trend in the beauty industry. What is it? It is a combination of two words – skin and minimalism. It means that a simple skin treatment routine will be on-trend. Forget about the 12-step beauty routine. It is the influence of 2020 when we all got stuck at home. We couldn't go to cosmetologists and sometimes even to shops. We all stayed at home. Some people even started making cosmetics at home. It is another trend – homemade masks, a home treatment routine, and everything you can do without leaving your house. The easier and simpler your beauty routine is, the better.
All beauty parlors, cosmetologists, and people who work in the beauty industry should pay attention to this trend because it will manifest itself even in make-up, where there will be a tendency to minimalism.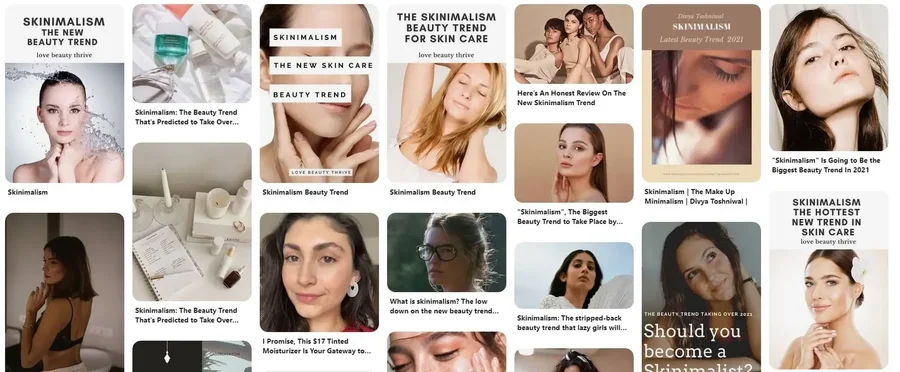 Home décor
The trend to decorate your house with neon lights and, in general, use them everywhere came from TikTok that made a big hit in 2020.
How to use this tendency? You can decorate your home, and there are also studios with neon décor. You can order neon signs for your brand that you can hang in your beauty salon or shop.
If you sell LED bulbs, your sales are most likely to sky-rocket in 2021.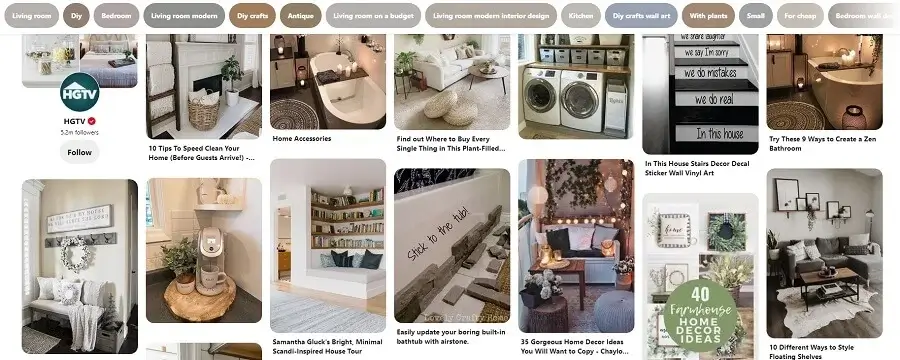 Traveling
It might seem unusual that people searched for Traveling in 2020 to make it a trend in 2021 because we almost couldn't travel. However, getaway cars became very trendy.
Another traveling trend is nomading. We all were limited in traveling. And that was why people said to themselves: "If traditional methods of traveling I am used to are unavailable right now, I will become a nomad and will live on the road, travel all the time, and stay in those amazing RV-houses." Such motor homes allow you to go anywhere and self-isolate away from it all.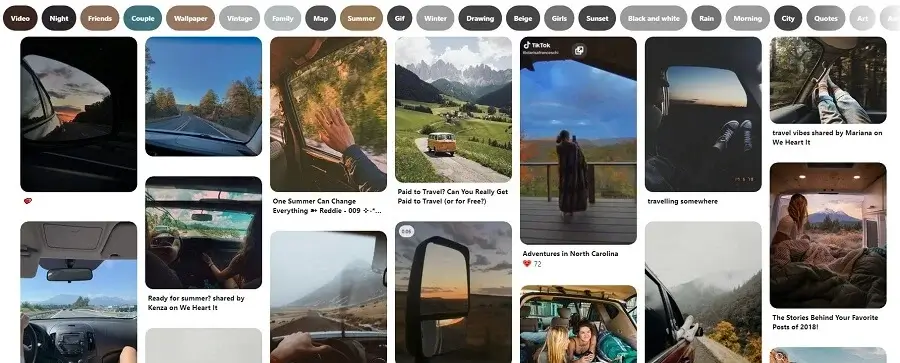 Hope for the future
People started saving pictures of their dream trips. Naturally, in 2020 no one spent their savings on trips. People keep dreaming about places and resorts they will visit when things improve, where there will be the best and the most expensive spa ever.
You can also take this fact into consideration when you plan your content.