If you would like to participate in our referral program, just write to us. We will inform you of all the details and conditions, and you can already set up a link for your friends and co-workers.
You are very welcome to follow this link: https://onlypult.com/referals/ref_link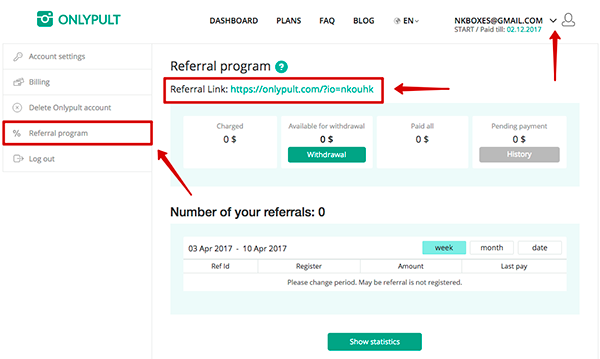 We are hoping for long-lasting and mutually beneficial cooperation!