If you want to participate in our partnership program, just write to us! We will tell you about the terms and conditions in detail, and you can get a link to send it to all your friends and colleagues right now.
You are welcome: https://onlypult.com/settings/referrals/link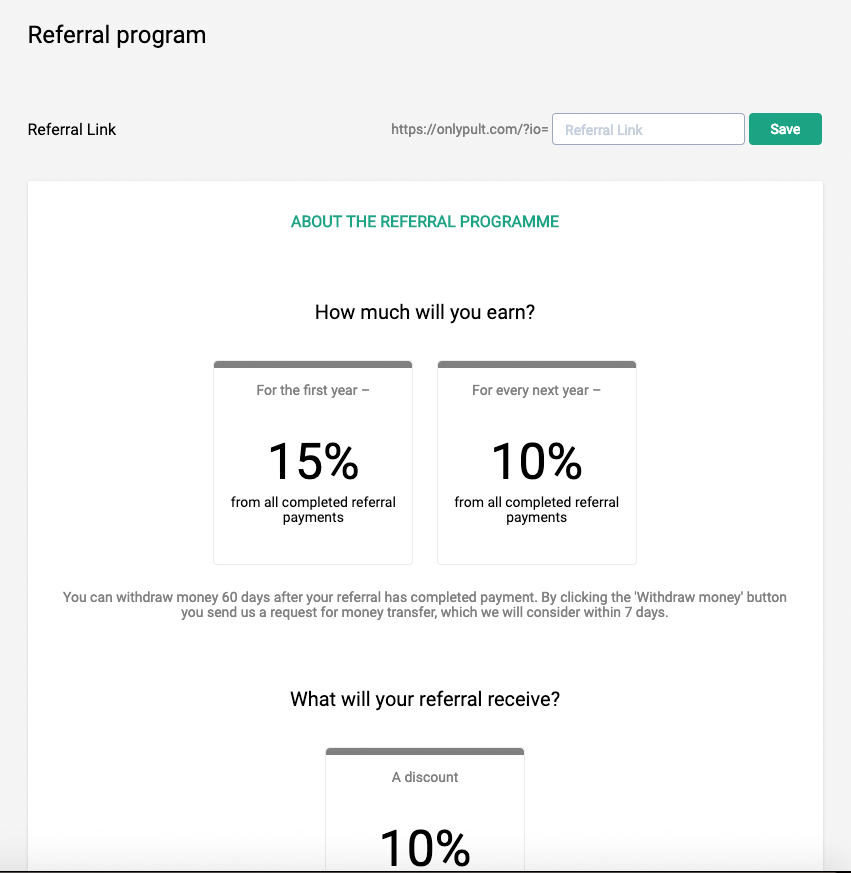 We hope that it will lead to a mutually beneficial business relationship!