Once stories on Instagram were only an addition to the feed, but now many accounts focus only on stories. They are just as helpful for the promotion of your business on Instagram.
From this article, you are going to find out what formats to use and what topics to discuss in your stories.
25 ideas for Instagram stories for businesses
1. Announcement
Talk about an event that is planned, an exhibition you are going to take part in, a new collection, a new product. Share information about everything that is going to happen shortly future. This way, your followers will start taking an interest in your new product. Stir up their interest by sharing some of the details, address people's curiosity.
You can film a video for IGTV where you will share all the details about your new product when it is out. Or run a live stream from an event or presentation for your followers.
2. Backstage
You show what is "behind-the-scenes": backstage area, company's working process, the process of project implementation, basically, everything that the customers don't normally see. But your followers will be interested to witness the processes that they, as it might seem, shouldn't be aware of.
By showing in your stories what is normally hidden from your customers, you will increase your audience's loyalty.
Share your success and ideas that you come up with during the working process, but don't be scared to talk about mistakes and the ways your company deals with them. Your followers will take more interest in your account.
3. Humor
Humor is what people like and appreciate. Tell jokes in your stories, share amusing moments, especially if it refers to your business. Show funny situations.
4. Lifestyle
First of all, this clause is relevant for businesses that are all tied up in a personal brand. Show your followers how you live, share household advice, tell them how you spend your morning, what you do during your break and what you normally eat for dinner.
The chance to see a person's life was the first thing that made stories so popular.
5. Product test
<
div align=center>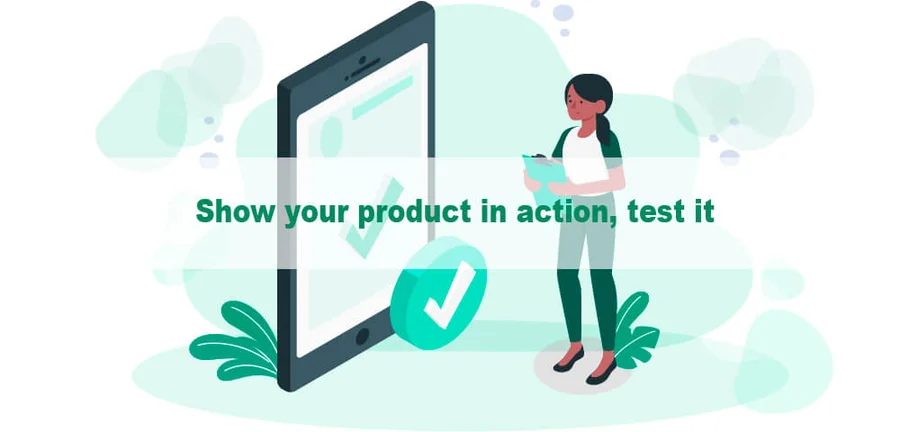 It can be in addition to a post on your feed, where you tell about product benefits and in stories you demonstrate these benefits.
In this case, all ideas depend on your product. If you sell rotary hammers, you can show how they work. Or you can get people to try your cupcakes if they are still not familiar with the product.
6. Recommendations
Recommend your followers some movies, books or events that seemed interesting to you. You can also recommend companies or products.
For example: "I am currently reading a very interesting book, highly recommended…" "Yesterday we had a movie night and everyone liked this film…"
7. Lifehack
Give short advice. Ideally, 15 seconds of one video in stories should be enough for it. You can also film a one-minute video with several pieces of advice and then break it into short ones that are 15 seconds each.
Start a real challenge in your stories: every day tell one life hack that is somehow related to your product.
8. Trend review
Talk about the recent news in your industry in your stories. It can be a fashion trend review, new gimmicks in the automobile industry or marketing.
Your followers will be interested to know recent news and popular trends.
That's how your followers will see that you are interested and aware of the topic. It will increase brand loyalty.
9. Customers' feedback
Ask your clients to film video feedback or record a video yourself. You can give a discount for feedback, and then the clients will readily record a video about your company.
It can be a short video with the length of up to 1 minute that you can break into parts and upload into stories.
10. Repost customer stories
There is a feature on Instagram that allows reposting stories that have been uploaded by other users. If you are mentioned in someone's stories, you will get a notification, and a special repost button will appear.
For example, a café may repost stories made by their customers.
Ask your clients to mention you in their stories or put your Instagram profile name in a visible place.
11. Discount
Tell your followers about a discount and publish a promo code. Your followers will only have a day to save a coupon because stories are only available for 24 hours.
Don't forget to inform your followers by making a post on Instagram and engage them to watch stories.
12. Polls
Polls can be used to increase followers' engagement. On Instagram there are several types of polls: with "yes" and "no" questions, voting, and a quiz with a full answer option.
Suggest that your followers evaluate the quality and design of your product by carrying out a poll. Ask about their taste preferences and suggest that they express their opinion.
13. Review of the show-window
This idea will work well for retail outlets.
Film a short video with a review of your shop-window. Briefly show and introduce the products that can be bought in your shop. In 15 seconds of one story, you can show 1-2 products.
14. Questions, requests for advice
You can ask your followers any questions or advice. It can be a separate column "Give advice".
Ask whatever you please: what to choose, where to go, what to buy. People like giving advice that's why a column works well and increases engagement.
It is likely, not straight away though, that in the long run there will be more followers taking part and giving advice. Publish in stories the most original answers and the result of your followers' choice.
15. Product of the day
Another idea for a column in stories is to show one product in stories every day or several times a week. Make sure to talk about the product, share interesting facts or information on the main features of the product.
Stories can be added to Highlights and then your followers will always be able to see your shop-window and find out the advantages of your products.
16. Story that sells
Create a story of your company or product development from the moment the idea came to you until its implementation. How did it occur to you to found the company, what did you start with and how did you achieve what you have now? Tell your followers about it.
If your story is long, upload it on IGTV, keep only the key moments in stories.
17. The process of product creation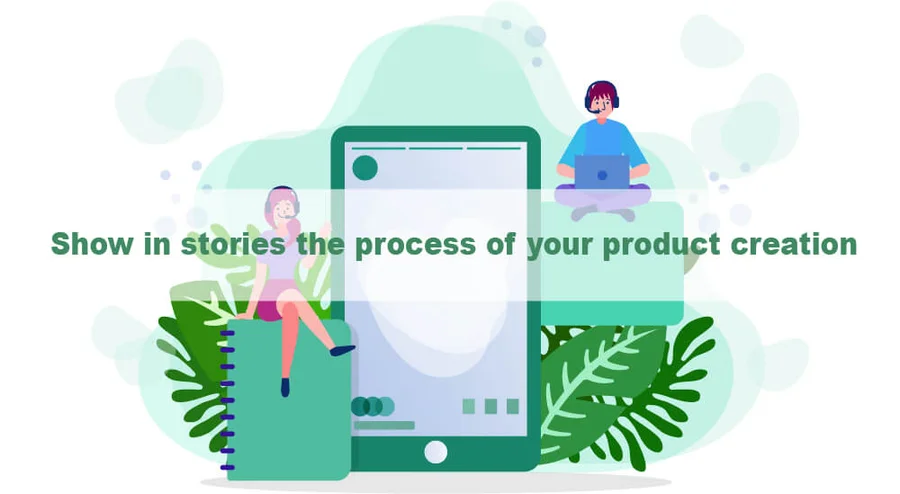 Show in stories the process of your product creation. If you have manufacturing facilities, show your followers how it works. If you have a studio, show what is behind the scenes. If you have a confectionary, show your viewers the baking process of making pastries and cakes.
Here is a good example of a culinary video:
18. Team
Introduce your team to your followers. Film a video where you talk about your team and interview the people you work with.
This way your followers will grow attached to your stories. If you show what is behind the scenes and the process of product creation, your viewers will start recognizing people in the picture.
19. Interview
Hold a short topic-related interview with an interesting person, a company employee or employer, with your customers or guests of your café.
In the stories format, you have 15 seconds for asking 1-2 questions and recording your interviewee's answers. You can create a series of several videos with questions and answers.
Ask a question in the first video and post the answer in the next video. Using programs for video editing, you can also write a question as text in a video where the interviewee is answering it.
20. Statistics
Show your company or market statistics, by summing it up as facts or by creating an image with statistics data as a simplified infographic.
Don't forget that users can only watch one story for 15 seconds (if they don't purposely stop it), so, show statistics in several frames. Use one frame for one or two indicators.
21. Company news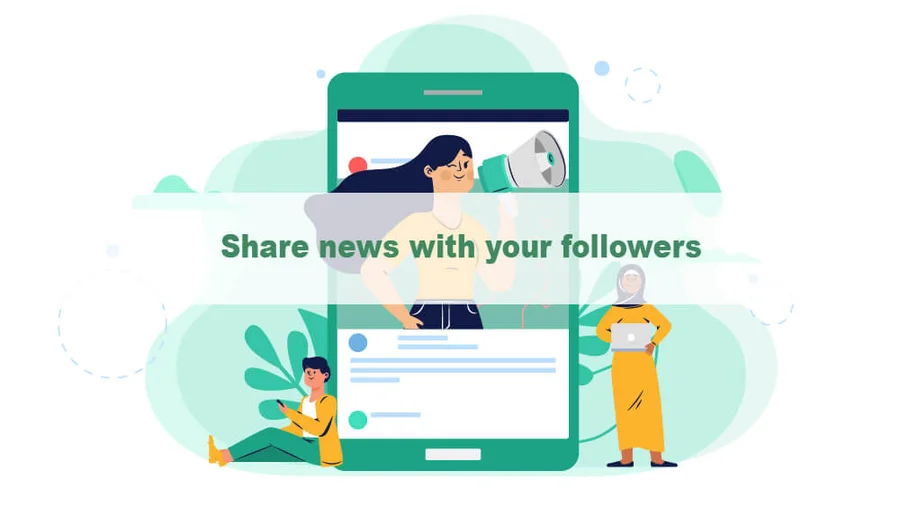 Share news with your followers. Tell in stories what interesting is going on in your company. Probably, a new product has been launched or an important meeting has been carried out.
Share pleasant events or updates with your followers.
22. Cases
In stories talk about your client interaction experience. What tasks have been allotted to you, what has been done and what result you have got?
Make a plan and stick to it when filming a video. By doing so you won't lose the thread of your narration and it will be interesting to listen to you.
23. Giveaways
Stories are ideal for running giveaways and for summing up results.
There are several formats:
Ask your followers to repost your stories. Choose the winner with the help of a random number generator.
Put a question in your stories and ask your followers to write an answer to Direct Messages. The first person to write the correct answer will get a prize.
Ask your followers to film a video on the topic given by you.
24. Feedback videos
It is a short video or a photo of your product from a client. Ask your clients to send feedback videos, post them in stories and mention the author.
It can also be a good idea for a giveaway: your followers send you a photo with your product and you choose the winner.
25. Broadcast from an event
Broadcast shortly from an event that you are taking part in or you are hosting. It can be an exhibition or a fair.
You can also broadcast live, if the event is interesting for a wide audience or if something extraordinary is taking place.