Let's see what SMM promotion instruments for Instagram you should stop using. Such instruments are not efficient and are even dangerous. Instagram can punish the accounts that use these tools by imposing sanctions. However, people still spend their time, money, and effort on these instruments.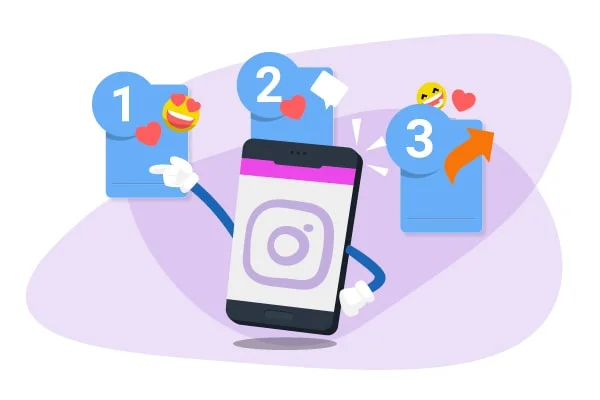 Giveaways
So, the first instrument you should forget is a giveaway. Giveaways are contests often held by special organizers in celebrities' profiles. The celebrity announces that there is a big prize, such as a house, a car, or smartphones, and explains that to participate in the giveaway, users need to follow the sponsors' profiles. You can become a sponsor if you pay for it. This tool has always been uncertain; a few years ago, it could be used to promote a massive and cheap product. But even back then it was a rather dangerous and unstable tool.
Now it is completely pointless to use it for the following reasons:
Almost no alive audience comes;
The audience that is still alive is completely inappropriate, and there is no positive influence on sales. Moreover, it doesn't even help to get active users;
The reach will decrease after the giveaway is finished. For Instagram algorithms, it's weird that 30,000 people follow you first, and then 16,000 of them unfollow you in one day. Instagram algorithms take it as that something is wrong with the account, since people unfollow it massively, so the platform reduces the reach;
Organizers often cheat with bots. As a result, you may get a dead audience.
From all angles, a giveaway is meaningless and harmful to your account. Besides, the consequences of a giveaway can last for years. Technically, it is impossible to clean up the audience later.
Mutual following
For a long time, a mutual follow has been a key free Instagram promotion tool. Now it is completely irrelevant. In 2019, Instagram began a crusade against the mutual following. Therefore, now all mass-following and mass-liking services are practically useless and, again, harmful. You can get banned for using the mutual following.
Chat activities
The third tool worth saying goodbye to is massive chat activities. Different formats exist. Likes can be bought directly; otherwise, you enter a chat, and the users in this chat will start liking your posts and commenting. Normally, you should pay for this. Instagram began tracking where the activity comes from, so if it seems that there is a massive activity from a specific chat, it cuts off this activity. Again, your account may be banned for using this tool.
Exceptions are get-togethers: imagine 200 people studying at the same university as you, or your 100 colleagues at work. Yes, this format allows everyone to follow each other; everyone gives likes, leaves comments. In this case, the fact that the link was shared in the chat does not matter.