Mistake 1: sending voice messages
The first mistake is sending an advertisement as a voice message because it shows your disrespect to the bloggers and their time. It may be inconvenient for a person to listen to your audio messages— thus, they are inappropriate in business correspondence. But if, for some reason, you cannot type a message, at least ask a person whether you can send audios or not. If it is okay, then you can record your message.
Mistake 2: not adding greetings
A common mistake is skipping greetings and asking a blogger directly how much the advertising costs.
Users often forget to add greetings and specify a profile to advertise. It is a disrespectful attitude towards a person. You should write the most extensive message to bring the blogger up to date and minimize further conversation. In the first message, it is essential to put the blogger's name and say "hello". Even if you have a standard template message for 100 bloggers, changing the name is not a big problem. But even if you change the name, after 40-50 identical messages, Instagram will restrict you from sending messages for a day. So it is better to create a unique message for every blogger.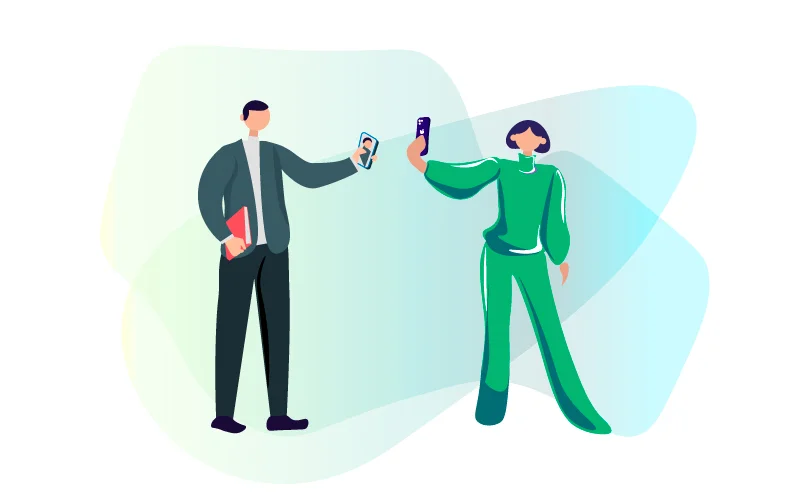 Mistake 3: your tone of voice is too friendly
In some companies, people use a friendly tone of voice when everyone communicates in such a way, but if employees talk to a blogger they don't know in the same manner, it is unethical. It's another thing when you have been cooperating for a long time when you are acquainted with the PR manager, and it is not the first time that you communicate.
Mistake 4: sending a technical assignment to a blogger for free advertising (or barter advertising)
The technical assignment is a task or a list of things that a blogger should mention in a story. It is all right to send a few facts about the company to make it more convenient for the blogger to have all the necessary information and not spend time thinking about what to say. But this should not seem like an ultimatum.
If this is a paid collaboration, of course, you ask for statistics before paying for advertising (usually bloggers work on a 100% prepayment basis) and after doing the advertising. But if you ask for some analytical data before and after sending a five-page TA for barter cooperation, you look extremely unethical.
Mistake 5: asking to send statistics with clicks on similar ads
Mistake 5: asking to send statistics with clicks on similar ads It happens in commercial cooperation, when people ask for statistics not only in terms of coverage but, for example, if this is food delivery, then throw off the screen of the transition to the profile when you last advertised a similar food delivery. It is not entirely indicative. There are a million factors that influence click statistics. This coverage is changing every day. It can show a difference of +/- 1000, sometimes even more. The way of sharing the information and the visuals also influence statistics.
Mistake 6: writing to a blogger's page
The next mistake in connecting with a blogger is to write to his page when he has a separate page for advertising. It usually has the tagging "Cooperation" or "PR". The blogger has a manager who responds to promotional offers. Such a page is usually shown in the profile bio. If you don't see it right away, unfold the cap. Perhaps it is at the bottom, in the last lines, which are not visible if you just go to the profile. If there is no such page, write to the blogger directly. If there is, send a message only to this page because the blogger created it to save their time.
Mistake 7: passing off a commercial project as a social one
When people ask to support a charity project, usually many bloggers agree. But if people make money on sales and at the same time text bloggers saying that they advertise their project for free - this, of course, is a clever move. But this is unethical, and soon bloggers will figure out your deception.