The summer has not ended yet, but the number of Instagram novelties is already making us happy with its diversity. This time we come to business without further ado: we have a lot to discuss.
IGTV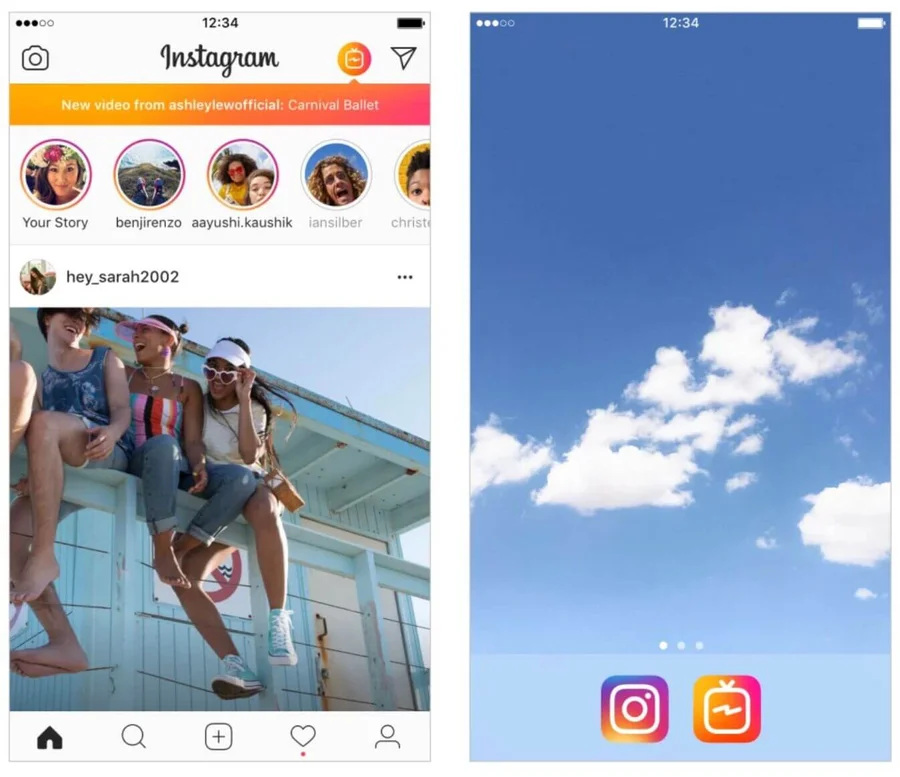 IGTV is a new app in which you can watch long vertical format videos of your favorite bloggers.
IGTV differs from Instagram in several characteristics: first, here you can watch videos in the vertical format which is the most relevant one for your phone. Second, IGTV is not subject to 1 minute-long video restriction: videos can last up to one hour.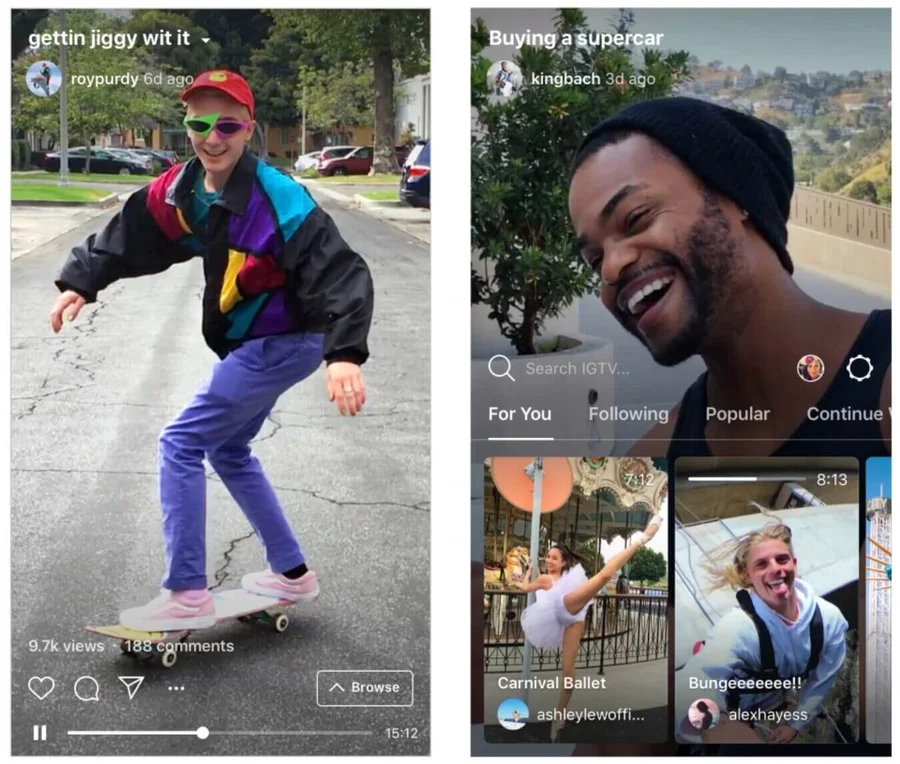 Instagram feed updated algorithm
Instagram algorithms have been occupying marketing specialists' minds for many years already, nevertheless, nobody still has an answer to the question of how to win the competition. That is why every new insight from the team is great luck.
First of all, the creators of the app explained the reasons for the update of showing posts algorithm: according to the research, users used to see 70% of all posts and less than 50% of their friends' posts on their feed. The recent changes turned this 50 % into 90% having increased almost 2 times the share of viewed non-commercial posts.
Here are the three main criteria to date, which create users' feed and which are important to follow:
What for: the Instagram algorithm shows content to the user according to his/her behavior, habits and preferences.
Relevance: New posts still precede the old ones.
Users' Relationship: The closer users are to each other the higher the chance is that their posts will be shown on the feeds of each other. Such the relationship is based on how often they like and comment on each other's posts.
Mentions in Stories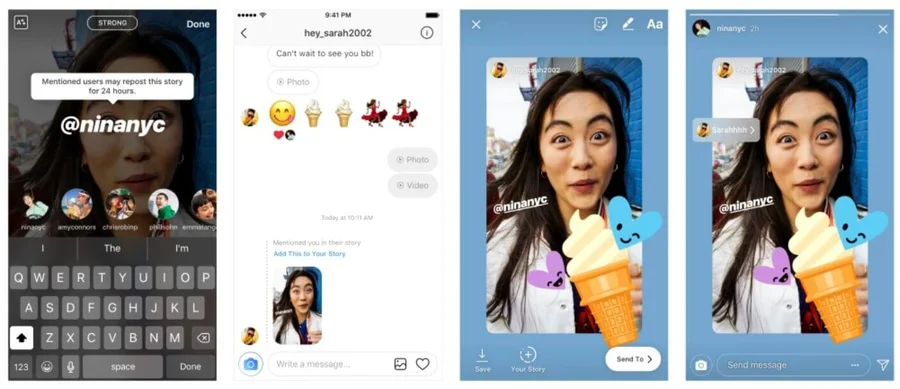 When you mention another user in a story, it allows him/her to repost a piece of content easily: as soon as you publish a story mentioning someone, he/she will receive a Direct notification.
N.B.: you can repost public account stories only to your own feed.
Stories music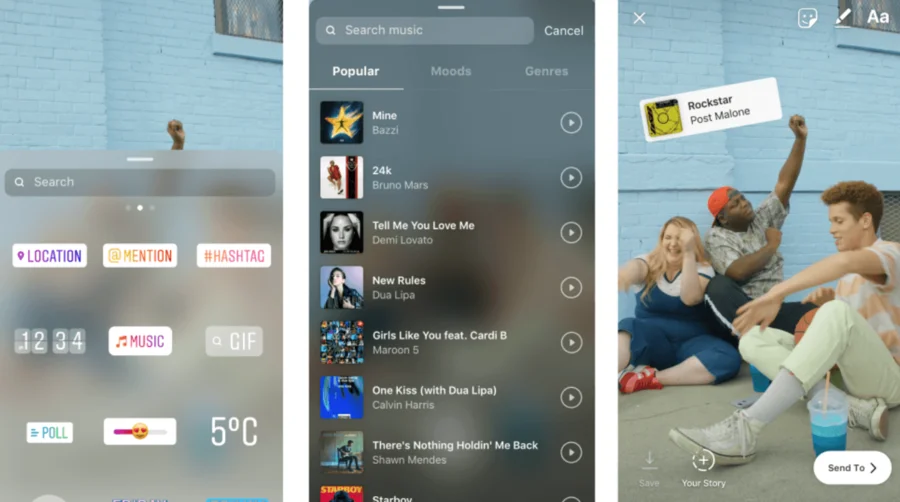 More than 400 million people all around the world post stories every day. You can add music to them now. Add the Music sticker and choose the track you need from the huge library when a story is ready for publication or before you start making a video: right swipe in camera mode will open a new menu in the app.
Direct video chat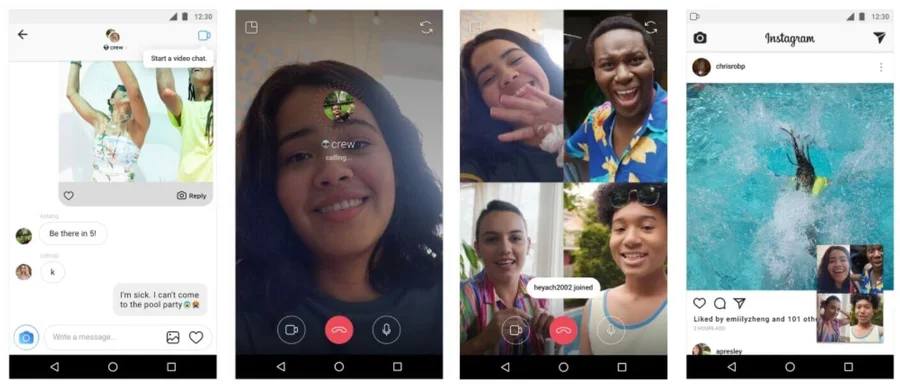 Instagram will not request your phone number, and you can call your close ones directly from the app. Video calls work for dialogues and group chats.
Тopic channels in Explore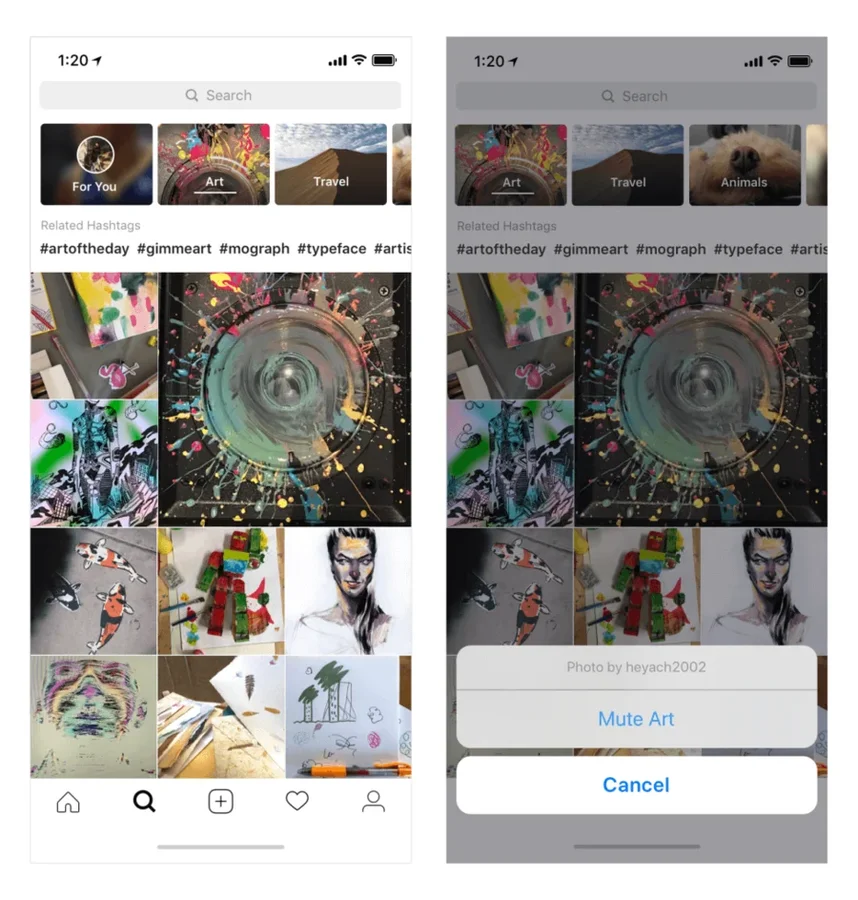 Instagram Explore will recommend posts grouped by topics that you may like. As well as other Instagram apps, this one focuses on your activity – likes and comments. This is a great possibility to use one more way of attracting a new audience and a good reason to find your niche.
Stories question stickers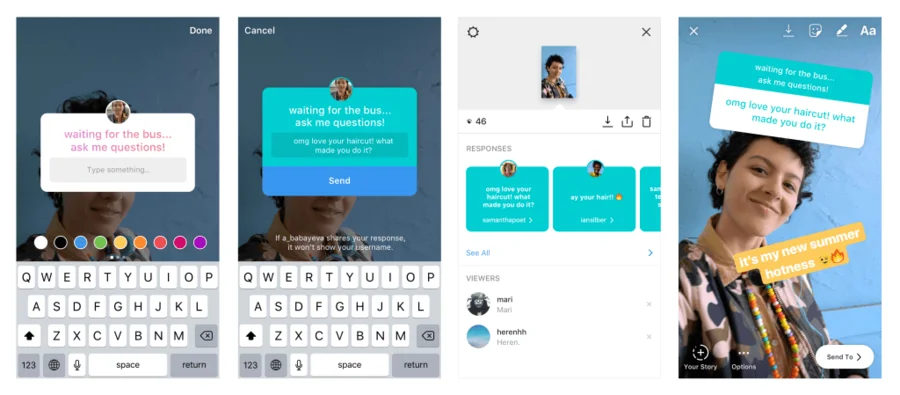 Yay! More stickers! The question sticker is a bit like the palling one but gives you different possibilities. Add the sticker to your story to ask your followers about something, and you will be the only one to see the answers, but if you want, you can share them. It's a perfect way to create a discussion.
What updates we should expect in the near future:
Non-SMS 2-factor authentication: Instagram has confirmed that it is planning to give up the SMS scheme and make the 2- factor authentication available to the users directly via the app, as Google has already done.
Verification badge: yes, that very one like on Facebook, which will tell users that you are real and famous.
The possibility to remove followers: the possibility to remove followers: the possibility to remove followers will be available also for public accounts soon. And of course, they will be available without notifications to be sent to your followers.