Instagram users do not get acquainted with the rules of using the service very often. They seem absolutely clear without it — you cannot post content on sex and violence; pictures of flowers and cats are allowed. However, there are many tricky things about them which you should be careful with.
Here are eight little-known points of the Instagram Terms of Use you should know about.
1. Your Instagram username is not actually yours
What it means: the service can deprive you of your nickname at any moment without explanation, and you will not be able to get it back.
What to do: do not use celebrities' or brand names as a nickname (if you are lucky enough to find some unoccupied ones, of course). Instagram can take such a username away upon a request or complaint of a brand. If you already have a similar nickname, you had better change it not to lose your account.

2. Instagram can dispose of your content at its own discretion
What it means: if you post a stunning picture, Instagram will use it for advertising or make a repost of it without asking for permission. You will get no money for it.
What to do: If it has happened to you, then congratulations — you are a great photographer. Most likely, you will get thousands of new followers because Instagram will mention you as the author.
For example, you will be able to get on the list of the best Instagram users published by the network on its account. 314 million followers will see your photo.
3. You can use the service since you are 13 years old
What it means: children can neither publish their photos on the social network nor see other people's pictures.
What to do: see pictures, but very carefully.

4. You cannot use the name and logo of Instagram for commercial purposes
What it means: you cannot bake a cake at your bakery and add the service logo to it, or make a badge with the word "Instagram" for sale.
What to do: You can use the name and logo to advertise your account on Instagram. You can take a flag and wave it crying "Instagram" (if you are not going to do it for money). You can do everything you want if you use it for promotion or do it for free.
Just in case, here is the official brand book of the network.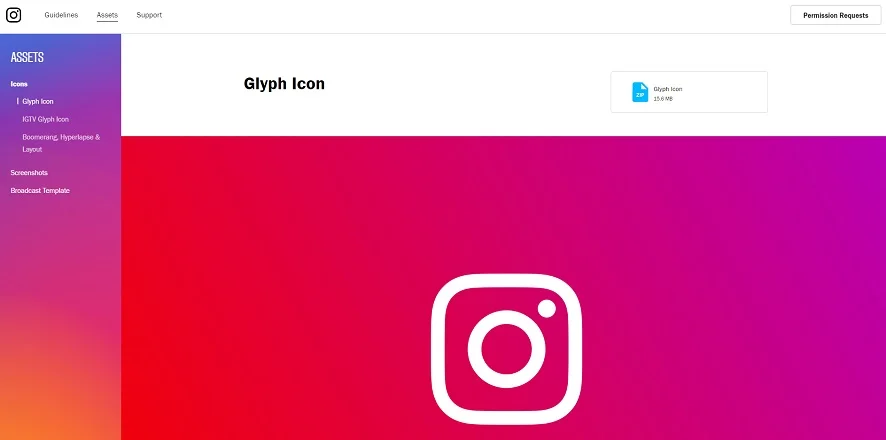 5. You cannot publish someone else's photos
What it means: If you publish someone else's photo, your account will be banned. Even if you do it because you love the picture and the author very much.
What to do: ask for permission before republishing. It is desirable to ask for permission in writing (for example, via e-mail or direct messages) to have evidence for the support team, just in case.
You also should not publish random photos from the internet, they also have authors. They will complain to Instagram, and your picture will be deleted; at worst it will be deleted together with your account.
Read our article on how to use other people's photos legally and where to find free images.
Imagine that someone insults you on Instagram. If you make a post on it and use a screenshot of your abuser's profile as proof, your account will be banned.
You cannot use someone else's photos anyhow, even to protect yourself from insults.
6. You cannot publish nude photos
What it means: Photos of breast and buttocks will be deleted because of your followers' complaints. If you post a picture of a nude child, your account will be banned.
What to do: cover nipples and genitals with stripes and emojis — read more in our article. To be short, nude photographers do whatever they can:
7. Arms sales are allowed on Instagram
What it means: if you are a USA citizen and you have registered arms, you can post a picture of them on Instagram and find customers. It does not break the rules of using the service.
What to do: nothing.

8. The social network prohibits to call for body injuring
What it means: tattoo and piercing studios, as well as BDSM communities, may lose their accounts. Aggressive diets also can be regarded as injuring the body.
What to do: publish such photos on private accounts, or publish only photos illustrating your work when it is already done.