1. Personal brand
Build a personal brand, and then the number of clients will be permanently increasing. People will be writing to you just because you have built a strong brand. It is one of the best ways to attract clients.
2. Personalized letters
Choose 30 people from the audience among your followers and write personalized letters to them. Learn more about these people, find out about their interests, think about how to make them interested in your product or service. Some of these 30 people will become your clients.
3. Polls
Run polls in Stories and ask your followers what they are interested in and casually mention your services.
4. Messages with self-presentation
Using the service, you can set up automatic messages with self-presentation and information about your product that will be sent when someone starts following you. You can immediately find new clients with the help of such messages.
However, it can potentially evoke negative reactions: say, people just wanted to watch you, but you started sending messages. It may work for some people and may deter others, but you can give it a try.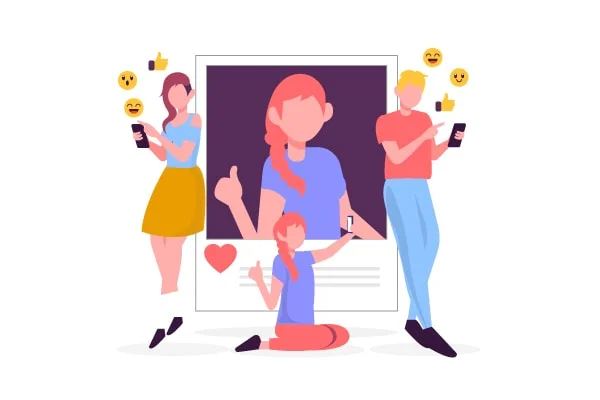 5. Collaboration with bloggers and experts
Choose a person – a blogger or an expert among your audience – who may have your clients and try to organize collaboration with this person. Arrange a live stream or an interview with this person.
6. A separate account for your product
Set up a separate account for your product on Instagram, introduce it to your main account followers, and start actively selling it there. You can also redirect them to Telegram and sell actively there.
7. Comments on your competitor's profile
You can visit the profiles of your competitors and thematic accounts and leave comments there. But you should leave well-thought-through comments, not just random advertising messages. Your comments must be cool, meaningful, content-related, those that will make people interested. If they get interested, they will follow you, and you will carry on working with them on your page. But you run a risk of being banned by your competitors.
8. Multiple link
You can use micro landing pages. It is a page that is created specially for Instagram. You should add a link with your WhatsApp or Telegram details to the profile description. And then make sure that by using these details, a customer will be able to reach you, your sales department, or sales manager.
9. Advertising by bloggers
You can buy advertising from a blogger who has a similar audience to yours.