Our rubric "A story of one Instagram" and a new hero that has become popular just in the last year. This sexy vet from the US and his very emotional account.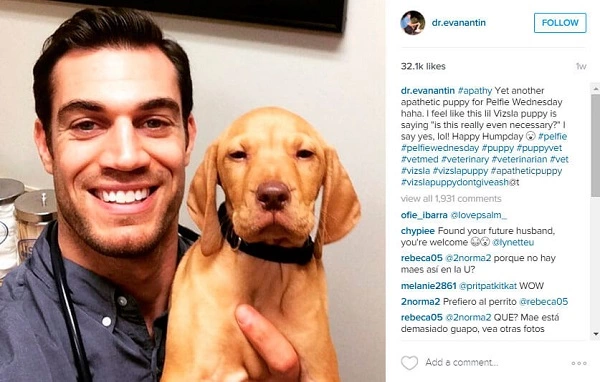 It's a winning scheme - Hollywood look and love for animals. Evan Antin is an ordinary veterinarian from California with the usual appearance of a movie star. In this formula there's no need for hashtags, nerdy posts, other competent theory of promotion. Thousands of subscribers around the World are willing to like Instagram of this doctor just for patient pictures.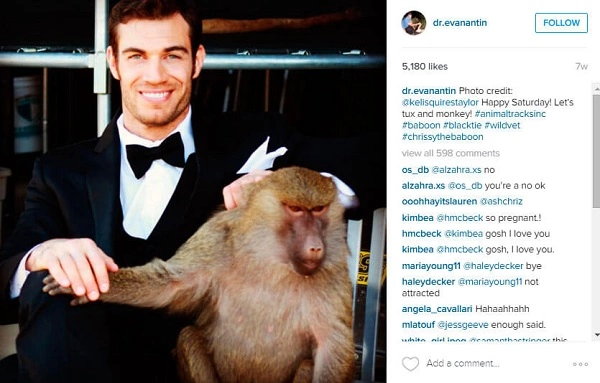 The success story of a veterinarian began on Instagram, and then developed into the scale of the Internet and came back into social network. Today the vet's account has over 250 thousand subscribers.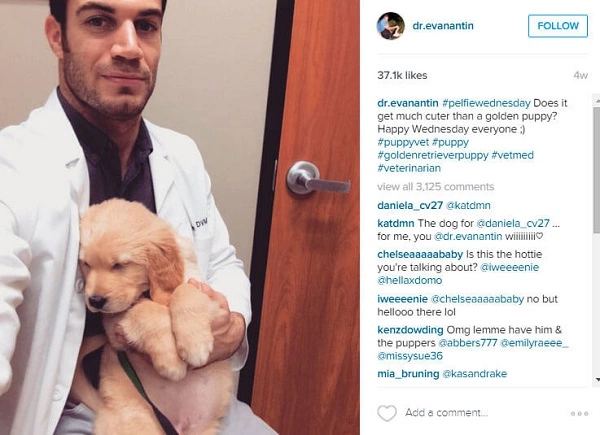 The main event of its explosive popularity is the material about Evan in the popular People magazine. It is strange that Instagram and Facebook of the vet did not explode from comments of newly made fans.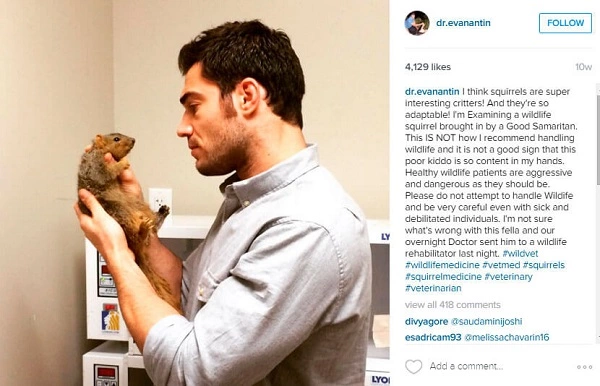 Evan is one of the six doctors of the veterinary clinic. And his main specialization is exotic animals. But the doctor himself admits that he gets the greatest number of likes for photos with dogs and cats from its subscribers. By the way, among the inhabitants of his household are cat Willie the dog Henry.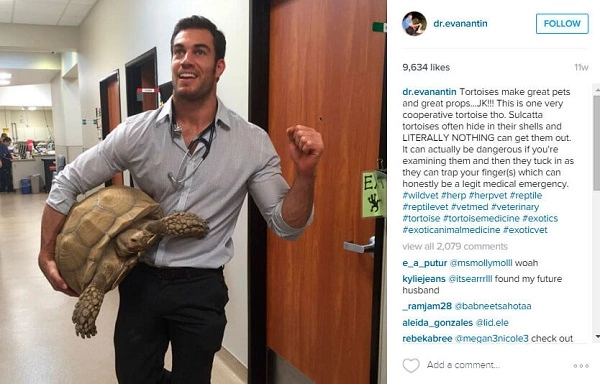 But let's look at this story from the other side. If we consider Evan's Instagram not as a personal account, but as account of Conejo Valley Veterinary Hospital in Thousand Oaks. Given the fact that this name is written in the profile of the doctor. Is this not the correct promotion and cute advertising case?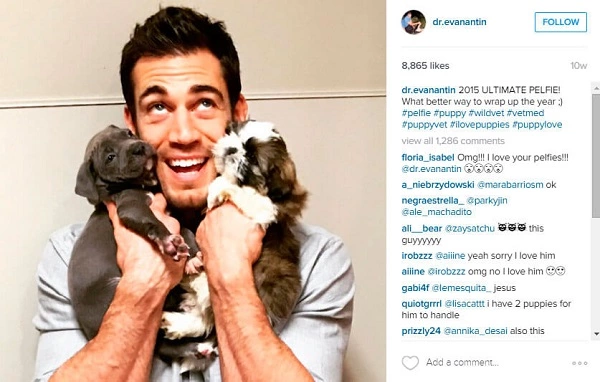 The popularity of the veterinary clinic grew identically to Evan's success. What was required for such popularity? Practically nothing. Instagram managers and schedule Instagram photos feature. 50 photos of the sexy veterinarian could be done in just a few business days. Create Instagram post schedule for a month ahead – another 2 hours. But… These are just our guesses, which can give you an excellent opportunity to promote your brand.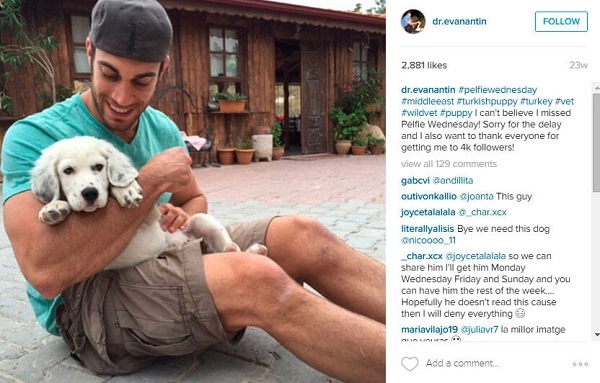 Pursuing the development and promotion of Instagram don't forget one simple and clear formula - "Beauty will save the World". And you can share this beauty by using the service of scheduled posting Onlypult.com.