An American artist Karen Libecap gained popularity on Instagram because of her "miniature" talent. More precisely - the talent of painting miniature pictures. Her drawings are thought out to the smallest detail. And her Instagram is also a sales channel.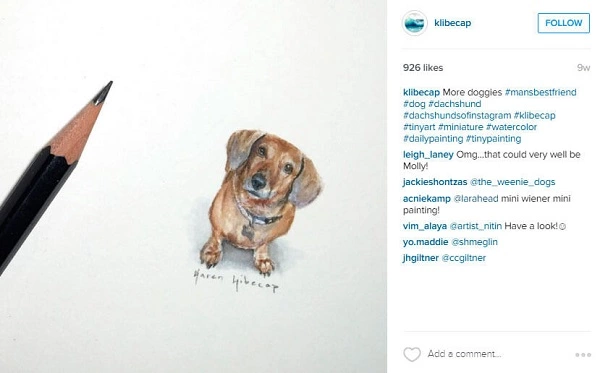 The most frequent characters in the drawings of the artist are animals. Although Karen is not only interested in animals, but also in all of the important events and objects of mass culture - from branded cans of drinks to the characters of "Star Wars". The size of the picture is less than a thimble.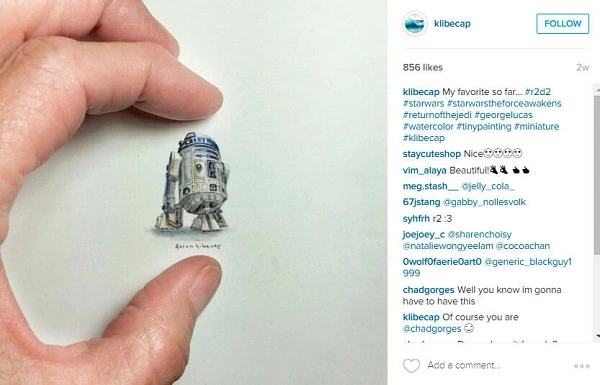 "It's my relaxing therapy away from the demands of the commission work,", - admits the artist in one interview. The passion began in primary school, and now more than 18 thousand people are subscribed to her Instagram account.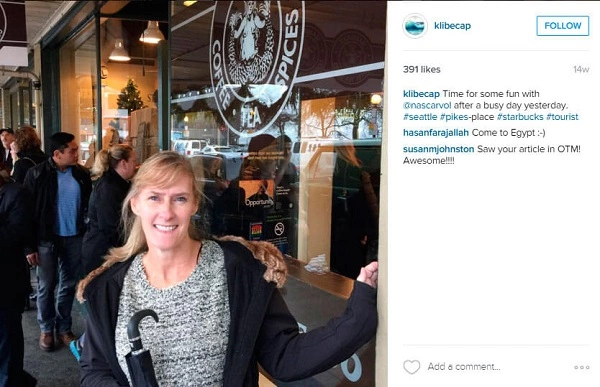 Karen's personal photos help to establish additional connection with the readers. The analytics on Instagram of these photos is very interesting - photos of the girl herself always collect two times less likes than the publications of her paintings. Those are common statistics of such accounts, where the thematic content is presented and the author of the content rarely appears in the frame.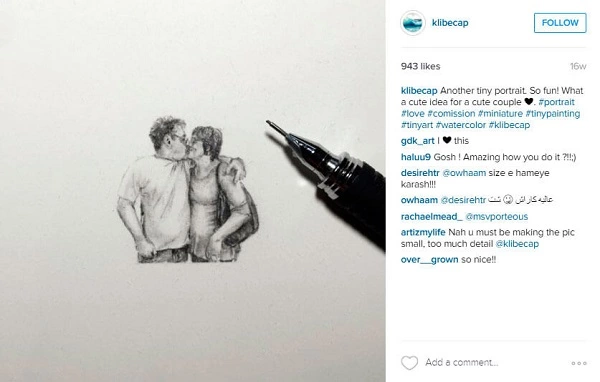 We emphasized that @klibecap Instagram is not just a portfolio of the artist and not an original album, it is a sales channel. If you're doing something that you can sell, be sure to include a link to the store in your profile. This is what Karen did - she created a shop on Etsy platform and each of her paintings is $35 (according to the artist people really buy paintings). What is very important - with a link in the Instagram profile you can track the number of transitions from this social network in the analytics of website.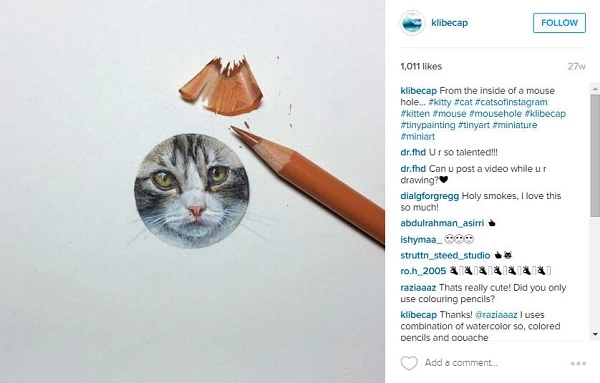 P.S. If you have a hobby, maybe it will be interesting to thousands of people in the social network. With our service's "Instagram switch accounts" function (by the way, the social network itself recently also got this feature) you can easily manage a personal Instagram and a thematic account. Cooking, travel, paintings, music, yoga classes - think about what you specifically like. And approach this topic in the most original way.