What is Clubhouse
Clubhouse is a voice social network founded about a year ago. It has become truly popular recently. Interestingly, it happened at once - a large audience joined very rapidly, even though the access is still limited via invites. Almost immediately, it attracted the attention of the media, and some discussions on Clubhouse became important newsbreaks. Clubhouse now has a large number of audience segments: entrepreneurial, marketing, education, developer segment, numerous users from the Silicon Valley, and other related segments.
Clubhouse can be compared to a global conference: walking out of one hall into another, listening to speakers, then taking the stage with your speech, then pirating a part of the audience and moving on to other speakers again. And these halls are infinite. A mixture of conferences, podcasts, radio transmissions, and live conversations is probably the closest description of Clubhouse.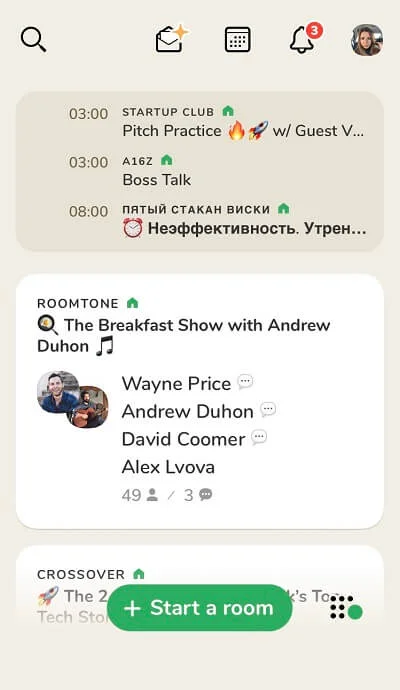 Structurally, Clubhouse is a voice social network with no records – according to the founders of Clubhouse. All communication goes live. Moreover, if you activate a recording app on your phone, Clubhouse tracks it and issues a warning that next time you will be banned.
Clubhouse structure and format
There are two key elements:
Clubs: for example, a club of entrepreneurs. Someone who founded a club gathers an audience and can create rooms on its basis.

Rooms: once registered, any user can create their room and invite their subscribers. The room has every chance to be listed in the recommendations.

In the room, a conversation runs. There are three participants' roles: listeners who obviously can only listen; speakers are talking - everyone can turn on the microphone and say something; last but not least, moderators manage it all. Discussion topics are varied.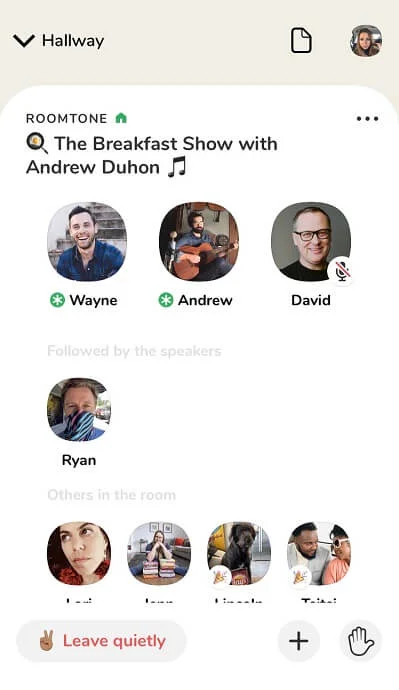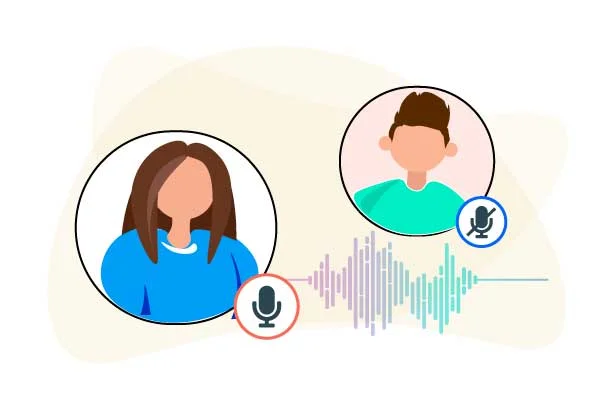 Most Popular Formats
A specific topic: for instance, Internet marketing, problems related to development, etc.
Personal format is also very common. It's when a media personality is invited to Clubhouse. Normally one makes a room where people can ask questions in the format of a conference.
Discussion of acute issues often take place: economic and social news, social phenomena debates (like carsharing).
In general, after some time has passed, we can confidently say that this is the most important, new content format - live voice chats. It became obvious that this format has found its response, it gained the attention of both ordinary users, celebrities, and journalists.
The format of live voice chats is somehow a throwback to the 2000s or maybe even the late 1990s when chats and forums with their atmosphere were flourishing. It's amazing: the voice format added a very important layer because people communicate differently by voice. For example, there is virtually no negativity. There are heated discussions where people argue over some issue, defend their point. But they don't offend each other because voice communication isn't that much of anonymity.
Another interesting point: self-moderation and unspoken rules developed very quickly here. For example, it is considered impolite to hold the microphone for a long time or to interrupt other people - at least, without a strong need and apology. So far, most people stick to this approach.
Interestingly, conversations in these rooms can last for a very long time — they can go on for hours, as more and more people get connected.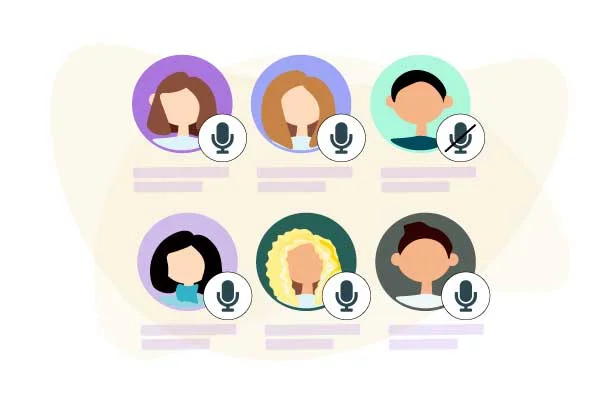 Clubhouse Audience
English-speaking audience
Main segments:
Entrepreneurs;
Media;
IT specialists;
Creative class;
Executive Management & Company Leadership;
A very large segment of the music industry;
A large segment of marketers;
A huge segment of our compatriots living abroad, including those in the Valley or Europe;
A large segment of bloggers.
The major part of the audience is aggregated around two segments: Entrepreneurs and Marketers. Communication topics in groups are more entrepreneurial. Of course, there are some casual experimental rooms, but most people discuss specific issues of marketing, company building, efficiency, or productivity.
Russian-speaking audience
It looks like the English-speaking one. Probably the last time you would encounter such a concentration of entrepreneurial, conscious, and media audience was on Facebook in 2011-2013. Looking at the heroes of that era, you can see that many of them are not so active on Facebook anymore; besides, most of them did not join Instagram. However, almost all of them now actively use Clubhouse.
Audiences' Difference
Interesting fact: the pace in English-speaking rooms differs. It isn't good or bad, it does not characterize either the Russians or the Western culture, but communication is a little less relaxed.
Celebrities
Perhaps the trigger for Clubhouse becoming a media trend was that many celebrities joined it. A bright example is Elon Musk performing on Clubhouse. By the way, Clubhouse has a limit on the room size reaching 5,000 people; of course, the Elon Musk room got instantly full. Moreover, on Twitter Elon Musk even suggested Vladimir Putin presenting together on Clubhouse.

Mark Zuckerberg also performed on Clubhouse and was seen in many rooms as a listener. Jared Leto is to be mentioned as well, together with lots of outstanding entrepreneurs, coaches, and opinion leaders, such as Grant Cardon or Russell Brunson, to name but a few. All Western celebrities have a large audience, and this segment heavily fuels Clubhouse with users.
The situation on Clubhouse is internally regulated. What does that mean? On Clubhouse everyone has a very high level of confidence in other users. It is obvious that no one will raise the hand and start pushing anything in others' conversation, as long as there is self-moderation. As a result, you can communicate directly with the people listed.
Celebrity moderators
There is a very interesting concept: Celebrity moderators.
Celebrity moderators are people who organize a room where the celebrity will come; along with the celebrities, they answer and ask questions. The point is that when a person is giving a speech in a room with a celebrity, he/she gets quite a few subscribers. Celebrity moderators track the streams and try their best to make their way into the speakers. But there's nothing wrong with that, nothing blameworthy — it's a reward for proactivity.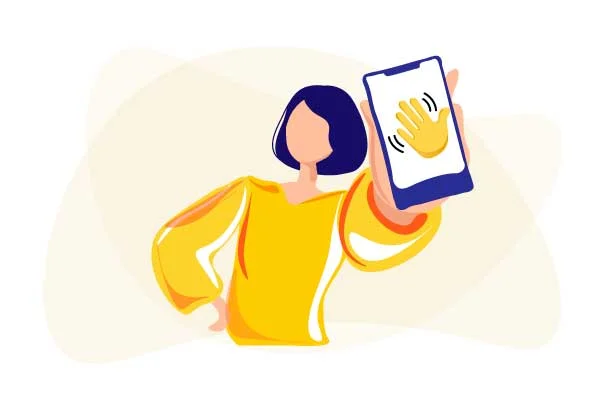 How to get to Clubhouse
Clubhouse still exists only for iOS. There is no Android version.
You can't simply register in the app – you need an invite (invitation). This is an absolutely standard stage of a young social network called beta testing. There are not so many platforms ready to receive 100 million people at once and operate perfectly - both from a technical point of view and from the point of view of social dynamics.
Clubhouse is still passing through the beta testing stage – even though on a large scale. Almost all platforms start with iOS versions. First, they establish access for iPhones and watch the dynamics, adapting them for Android later on.
Invites
You install the application and register; next, you have to wait in line. If your friends have an invite (invitation), you can follow the invitation and get registered.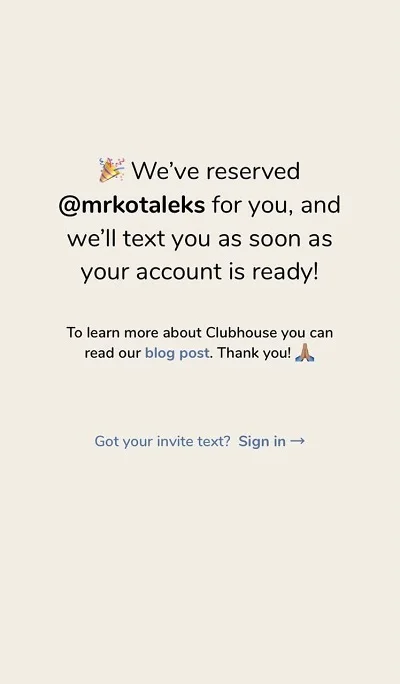 You can get invites from people who are already registered on the social network. However, it is not so easy: one person receives one invite in the beginning. Depending on the activity, one can get more invites to let someone else join.
Where to find invites
The first life hack: try to register. Upon registering, the system notes that some of your contacts are already on Clubhouse. Once you subscribe, they will receive a notification: "Do you know this person? Can you confirm that we need him/her? ".
Actually, you can't control it: you can't see whether someone has received this message or not — but the invitation can be confirmed.
The second life hack: Telegram has special chats for lining up in invite chains. Joining such a chat, you get into a chain: you will receive an invite, and you will have to give your invite to another user.
Why join Clubhouse
There are three reasons:
if you have something to say;
if you need development;
if you have questions for some experts.
In these cases, it makes sense to go to Clubhouse, and our life hacks for getting an invite can be helpful.
What to use Clubhouse for
Let's pick out three formats:
Education. Learning in the format of a conversation allows you to enjoy live communication and see what is usually hidden.
Personal brand. This perfectly characterizes Clubhouse: direct speech and answers to specific questions. False experts will be quickly unmasked because you cannot read three books and deliver high value in this format. Therefore, the personal brand here is very honest. At the same time, you don't have limitations. If you have something to say, raise your hand and talk. No one will forbid you to do this.
Networking. Networking is diverse: horizontal, vertical, active, passive.
Promotion on Clubhouse
Two directions can be distinguished here:
whether it is possible to somehow use Clubhouse for general promotion;
how to advance on Clubhouse itself.
Let's start with the second point; it's usually a more specific question, and it partially intersects with the first.
How to advance on Clubhouse
The algorithm is very simple - you need to be active.
The number of your subscribers will grow in several cases:
When you speak;
When you're a moderator. A very good way to grow is to create a room that a large number of people need and to become a moderator. You can step up as the main speaker, or invite a guest speaker, address him/her, ask questions. As a result, people will subscribe to you as well.
Recommendations. Since the audience is still not so large, the recommendations are very credible and work perfectly. People who just sign up are offered acquaintances; the more subscribers you already have, the more people will recommend you.
How to use Clubhouse for promotion
Clubhouse is a conservation area where you cannot promote aggressively. But it's still useful for promotion. This is the best, most organic format of personal brand formation.
Now it's a very good moment to gain a foothold in a certain topic and attract followers.
What are the subscribers here for? When you start a room, all subscribers are sent notifications. On Clubhouse, most users have not yet disabled notifications: once they're off, you can miss the most important and interesting things.
Subscribers, like everywhere, are your reach, a way to convey ideas, thoughts, to share.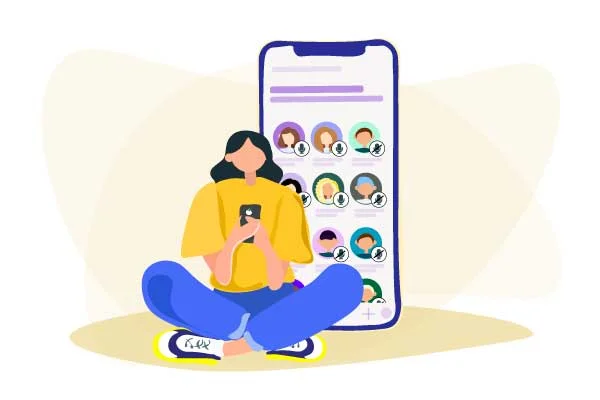 Clubhouse Outlook
When Twitter was launched, conferences were held there, and it seemed like a breath of fresh air. This is typical: right now, everybody is at the top of enthusiasm, everyone likes this conservation area, community, lack of advertising. If you haven't been to Clubhouse version 2021, you don't know what an organically developing social network saturated with energy is like.
At the same time, there are a few 'buts', of course.
Let's highlight two main concerns about Clubhouse:
What happens when Clubhouse goes massive? Sooner or later invitations will be canceled, the Android version is highly likely to be launched, and a mass audience will come. At this point, it is not entirely clear what will consolidate everything. When there are rooms named "Cook with mayonnaise" and "Fixing cars", it is unclear what it will all stick on. Currently, a unifying branch creates a special atmosphere. When this turns into a mass product, there will be thousands of different groups; the current community may reduce to several rooms, and a few communities will survive.
The second danger: there is a very important trend on Facebook – going back to the community. Groups have established a normal structure, roles assignment, internal user profiles. Groups are growing, and five years ago, a group of 1,000 people on Facebook was considered popular. As a result, we see that Facebook has an optimal infrastructure. That is, if a group of 60,000 people starts a voice chat, it will work perfectly. In this case, the Periscope scenario is quite possible: Facebook Live and Instagram Live led to Periscope being shut down.
Facebook can buy Clubhouse, and with Mark Zuckerberg personally managing it, it is quite likely to happen.
Besides, another scenario is that Facebook will continue being massive, while Clubhouse will remain as it is now — elite, closed.