#1: You think that you will get quick results
The first typical mistake is waiting to get quick results. You cannot create a personal brand for promoting anything just in a week or a month. So you need to realize from the very beginning that this is a long-term process.
#2: You spend money on getting new followers without creating high-quality content
It doesn't matter how much money you spend to attract new followers. You can start a promotional campaign, but people will not follow your account if they don't find interesting and useful content there. Besides, if you don't know how to work with the audience, people won't stay with you for long and will unfollow you. So the first thing you should do is to create high-quality content, learn how to work with the audience, and after that start boosting traffic.
#3: You hire an SMM manager for your personal account
Every successful blogger, specialist, or expert with a large and engaged audience interacts with followers personally.
In most cases, you cannot delegate delivering your core message to the audience, interacting with it, or spreading your ideas and sharing your opinions. Any SMM manager is not able to do that. They will not create stories instead of you either. Another person can help you edit Stories but not create them. The SMM manager cannot work with your audience or communicate with them in your manner.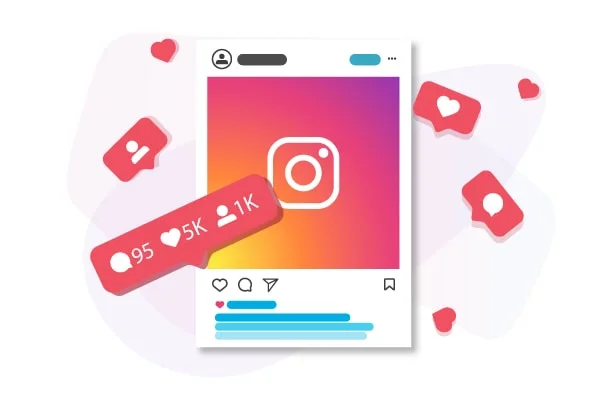 #4: You do not monetize your Instagram account
The development of your Instagram account is a fully-fledged business project. Even if it involves a big part of creative work, still, it is a project that you are going to make successful. Every successful project should pay off its costs. It shouldn't get financed with other projects, businesses, or savings.
#5: You rely only on the organic growth of your followers
You can create lots of great content, even though it is mandatory, but still, it is not enough to increase your Instagram followers. You should spend your money, energy, and time on developing your account. The chance of growing from the free promotion (reposts, recommendations) is almost 0%.
#6: You participate in giveaways with an audience of less than 150 000
You don't need to participate in giveaways or any other contests if you have a small audience, or your followers are not engaged enough. You should take part in giveaways if you have a large number of followers and if you don't know how to promote your account any other way, and you have already tried all other methods. If you have a small number of followers, taking part in giveaways will only destroy your account. Because this way, you will get followers that are not interested in your account. So, when the giveaway is over, they will unfollow you, and, as a result, will ruin all your statistics. They are not interested in you. They will follow only to get the prize. So, you will pay for destroying your account – so, please, don't do that.
#7: You run your personal account as a product one
Why does it not work? You should always follow a particular visual style. You should publish posts on your life experience and the things you went through. Thus, these are two different types of accounts with different engagement rates. A Personal blog should have a high engagement rate, and you should run them yourself. So don't take product accounts or companies as an example. You should aim at posting about yourself and by yourself.
#8: You write dull insincere texts
You should create relevant organic posts for your account the way you have a conversation with friends or with your followers. Of course, if you promote an expert blog, then you can position yourself as a more powerful figure — a master or mentor. But whether you are a blogger expert or blogger friend, you should write simply and clearly to make your texts understandable. The times when people used clichés and beautiful expressions are over. Nowadays, people prefer short texts and vibrant visual content. Only this way will lead you to success on Instagram in 2020.