Currently, only officially operating companies can register an account with TikTok for Business. You will need official payment data: note that each country has different requirements.
How to Create a TikTok Ads Manager
To run ads, it is necessary to go to the Tiktok for Business website and register an account for targeted advertising. The site is available in different languages: you can select it in the settings. You need to click on the Create new button.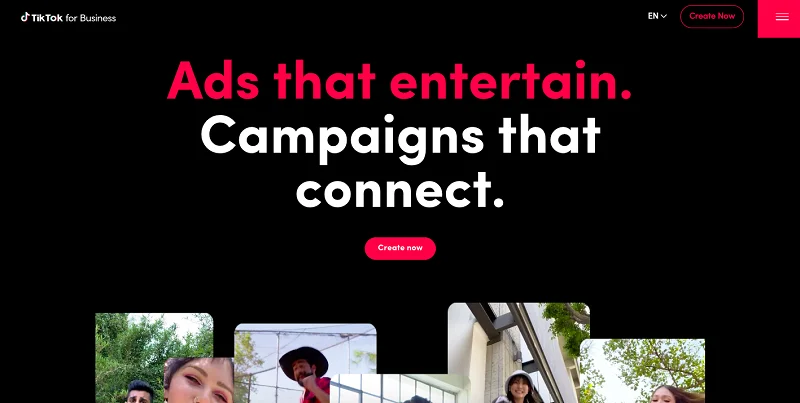 A page will open where it is necessary to register: enter your e-mail or phone number.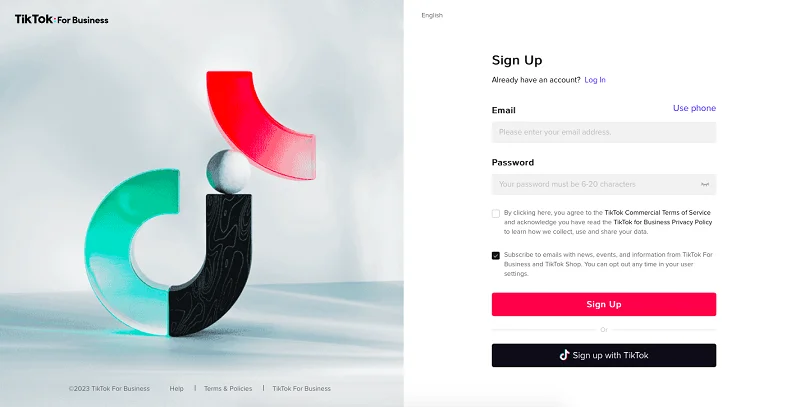 Next, you need to enter a confirmation code to proceed to the next step.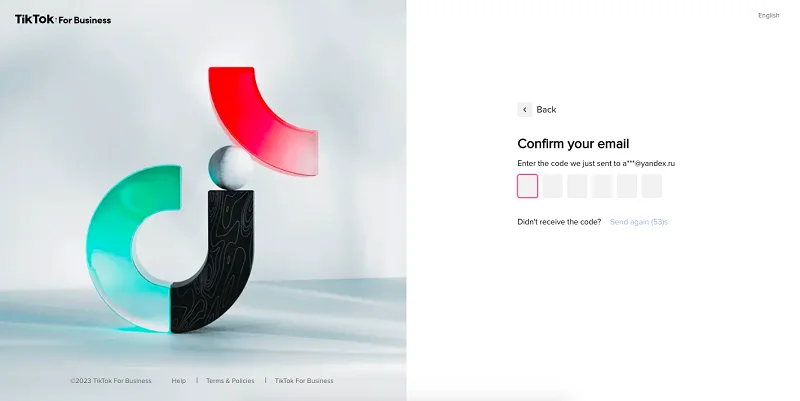 Then you fill in the data about the company for which the advertising account is registered.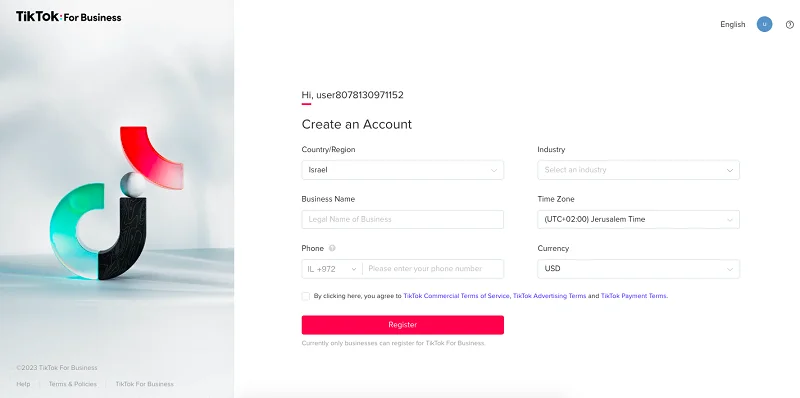 The last step is to fill in the billing details and some additional settings - the state or region, postal address, and postal code — at the place of official registration of the company.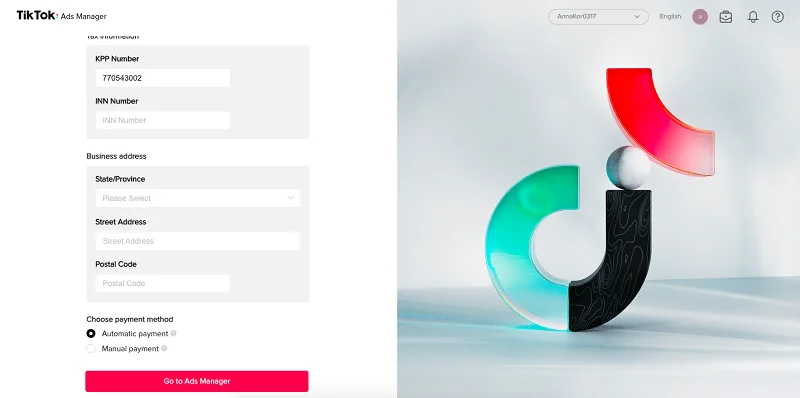 Choose a convenient payment method — automatic or manual. If you choose the second option, you need to top up your account manually before launching each advertising campaign.
What's next?
The advertising platform has two modes — simplified and custom.
The simplified mode is relevant for those who want to test and change them often or just try a new marketing tool.
In a custom mode, you can track the goals of an advertising campaign in detail: for example, monitor conversion.
A review of the application does not occur immediately after registration. This information is updated in the Account Information tab.
If the application gets rejected, you can write to technical support and receive recommendations. Most likely, they will be ask to upload scans of official documents.