You have made your decision to delete your TikTok account. There are a few ways to do it. In our guide, we are going to review each of them.
Deleting TikTok from your mobile phone
On your account page, tap the icon of the main menu in the top right corner.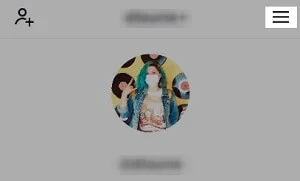 From the menu, choose "Manage account."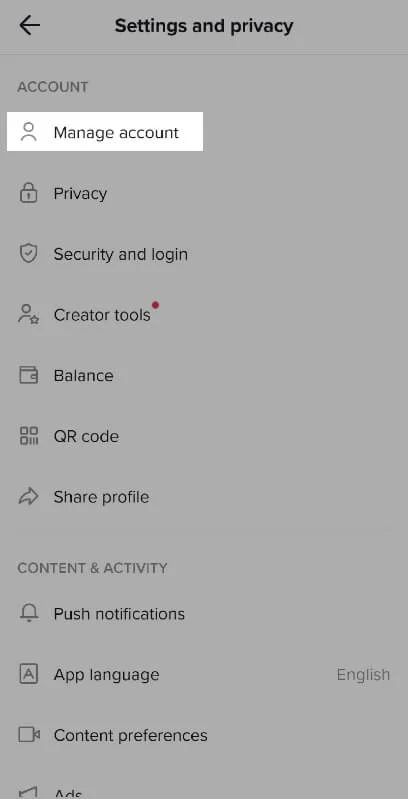 Choose "Delete account" at the bottom of the page.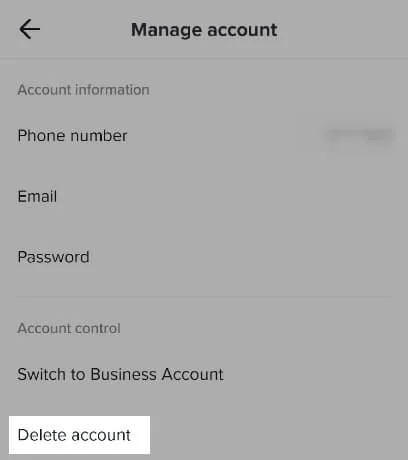 You will get a warning message that informs you about the consequences of deleting your account. Confirm deleting your account.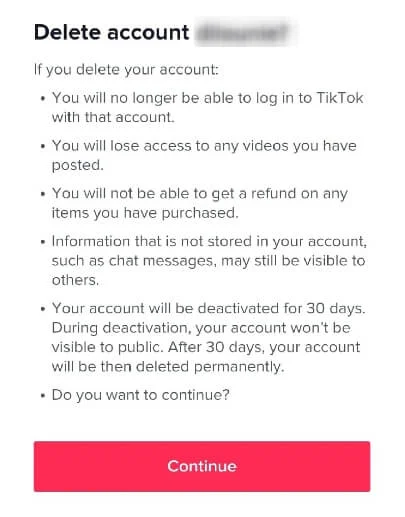 To continue, you will have to type in a verification code that you will receive to the phone number attached to your account.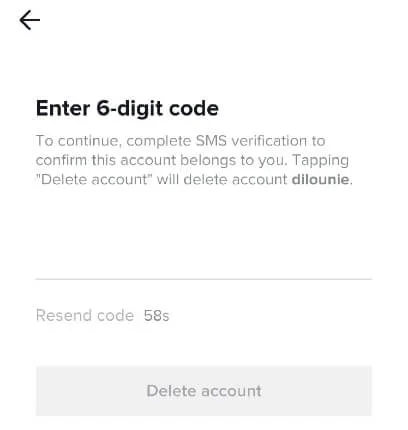 After you type the code in, click "Continue."
In a newly open confirmation window, click "Delete account".
Just like any other social network, TikTok gives you 30 days to change your mind. You can reactivate your account simply by logging in to your account. Note that even after your account is deactivated, your posts and comments will be visible to all TikTok users. If you want to delete all the information about yourself from the social network, you will have to do it manually.
That is why before deleting your account, you need to do the following actions:
Unfollow all the accounts and delete your followers;
Delete all the posts and comments;
Delete the profile picture;
Change your username;
Switch to a private account. You can do it in the settings of your account. Choose "Privacy and safety" and then enable the "Private Account" toggle;
Only after doing that, you can start deleting your account to make it disappear from TikTok completely, without leaving any informational trace.
Deleting your account through the support team
You can delete your account if you write to the support team of the social network.
Press the Main Menu button in the top right corner of your profile.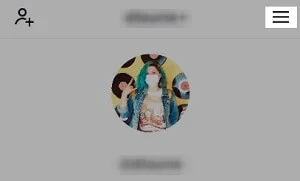 Choose "Help Center" from the menu.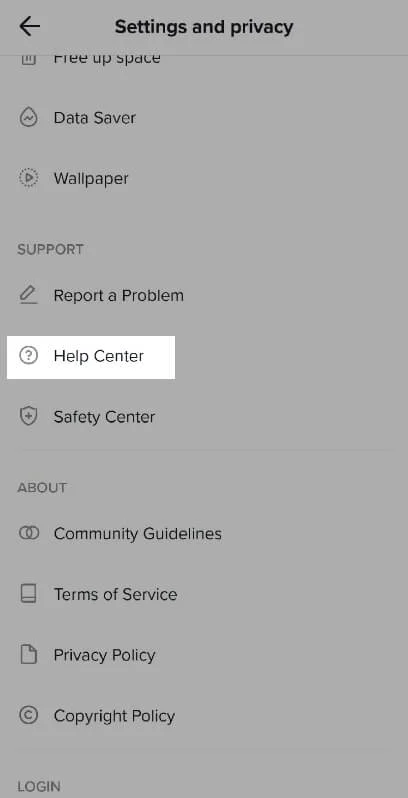 Using the contact form, let them know that you want to delete your account and leave your email.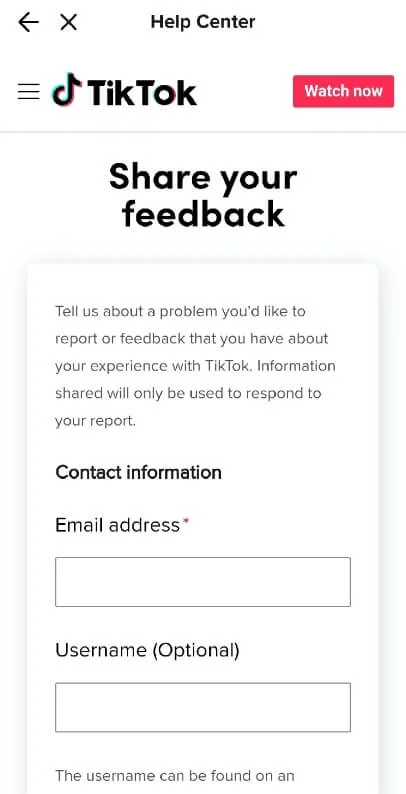 Wait for a reply to your request (up to 30 days).
Deleting your account from your PC
Go to the TikTok website
Log in to your account with your username and password.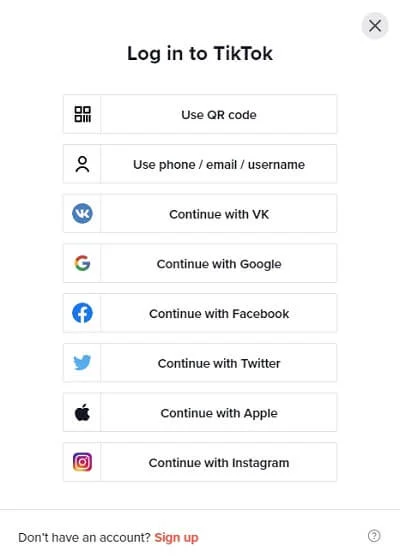 Click your profile picture and then go to the settings.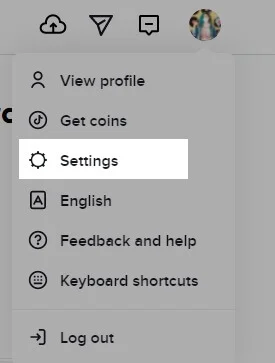 In the settings menu, choose "Manage my account." Then choose "Delete account."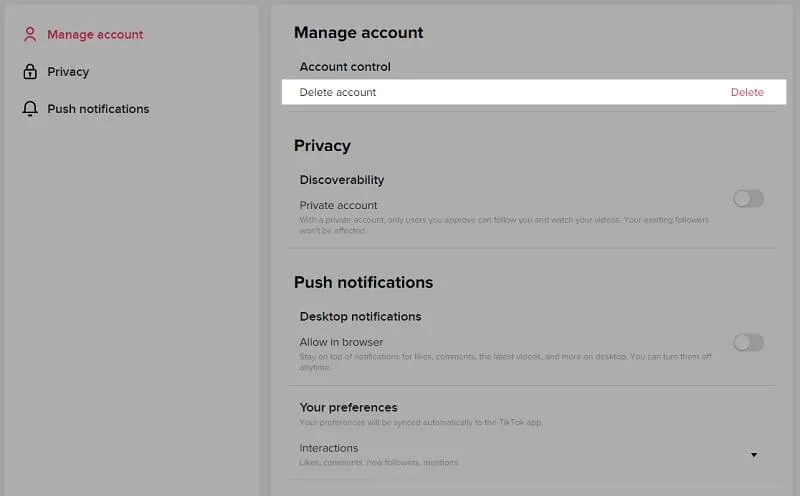 When you see a confirmation page that warns you about the consequences, tap "Continue" to confirm your decision.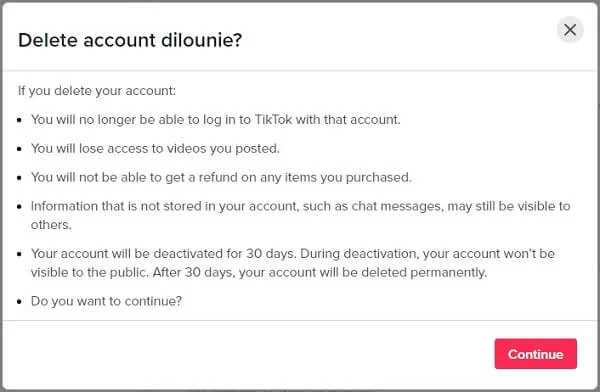 Wait to receive a confirmation code to the phone number that is attached to your profile.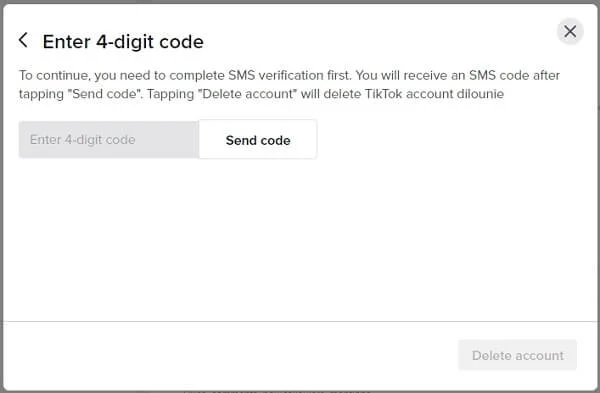 Type in the code to confirm your actions.
Confirm your decision once again.
Here you go! Your account has been deleted.
Just like in the first case, when you delete from the phone, TikTok will wait for your return for 30 days — only after that period, your account will be permanently deleted.