Tell who you are and in what field you are an expert
Let's start not with technical but strategical issues. Before you start creating the bio, think of who you are. It is necessary to be sure about the field you are an expert in.
As for this point, many people get trapped in stereotypes and think like this: "First, I need to become an expert, and then I can start developing my brand." But it is incorrect. You need to do both things at the same time. You can be considered as an expert when other people ask you for consultation or advice on your topic. To put it in other words, if you can help not only yourself but also others to solve their problems.
Usefulness comes first, interest — second
When you improve your skills as an expert and become public and popular, you can start showing your life – other people will be interested in it. The first thing that attracts people's attention is usefulness but not interest.
Usefulness can be different. You do not have to share only technical advice on your field. You can share cool and funny content, motivational content, or you can write about psychology. These things can be fun, comforting, or even inspiring for others. Thus, useful content should not be only technical or professional. You make people interested through usefulness, then make them addicted to you, give more helpful content, and start creating your online presence and identity.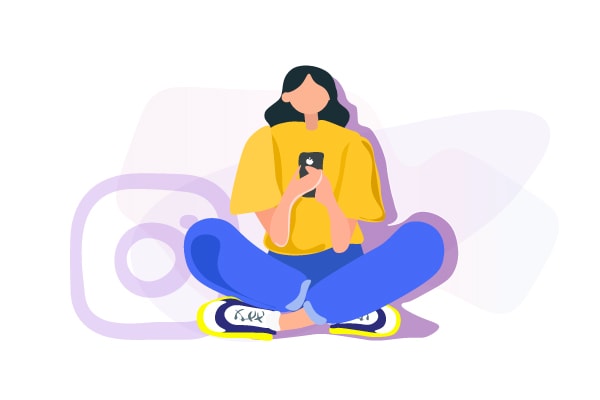 What your bio should have
Bright profile picture. Note that it is better to make a large profile picture so that your face is clearly seen, and make it bright and contrasting. You can use a picture that usually looks unnatural and too contrasting, but it will look great in a small profile picture area.
Description. The first lines should contain information that will build credibility. It means that you should show something that you are good at.
Usefulness. The next lines should contain information about your useful content. So, new followers that visit your page for the first time can easily understand what your account is about.
Multiple links that contain some interesting information about you. You can also receive requests via them or add Telegram or WhatsApp, CRM information if you sell any products.
Highlights. They are 'permanent' stories.
Posts. People can watch your stories. After that, they can read your recent posts.
Some extra-lifehacks on developing your Instagram profile
When you create visual content for posts and create Stories, try to show yourself from different angles. Give your close-ups and show yourself from a distance, provide your full-face and sideways images, make videos that show you in motion and static positions. People need to see and remember you from different angles. So that you become 'three-dimensional' for them, not only related to your content but also visually. Thus, they can recognize you and get used to you to know you from different sides literally.
There are three points about building a brand that can affect human emotions seriously. The first is delivering a positive or inspirational message, and people want to 'be fueled' with positive energy from you. The second one is usefulness. It is about content that helps others to learn something from you. And the third one is negative content. It appears when you show that you disagree with something or you are dissatisfied with something. And in this way, you 'swing' people emotionally. People get attached more and more to you and start loving you more. That's why bloggers do such things.
Besides, you should combine thу three types. If you share only inspirational content, people will get tired of it. It can be annoying. If you provide only useful content, people will get bored. If you make only negative posts, people will get tired of you venting negative emotions on them. But when you combine all of the three types of content, it makes a perfect balance. Therefore, next time you see a blogger who is indignant about something or complaining about something, you will know the reason for showing it to the audience.