You might think: "Yeah, YouTube is great, but I don't want to be another face there, I am not interested in becoming a blogger or an expert, I don't want to entertain anyone on YouTube, but I still want to earn money there. Does the platform have anything to offer for me in this case?"
Yes, you can use your skills and knowledge to become a manager of a YouTube blogger or an administrator of a YouTube channel. It is a profession of the future that will become more in demand as the market continues to grow — and the number of YouTube channels increases. You can become an intermediary between the platform and an author that creates content and wants to be creative.
What should a YouTube manager know and be good at?
1. Choose a topic
The first skill is to help a person choose a topic. What the channel should be about, and what videos to make? Quite often, people have problems with it. You can analyze the market and see what is already on YouTube and make a list of potential topics a person would want to make videos about.
2. Make a content plan
You can help with a content plan — it is a job that requires equal involvement of the author and the manager. You collect initial data from the content creator and make a plan and tell them, for example, that it is required to make videos for two weeks or a month ahead to make the channel useful for its viewers.
3. Come up with video titles and design a thumbnail
The next task is to think of video titles and create thumbnails. It is what you can do yourself without the author of the content. Сreate titles based on search results, they should be catchy and memorable to work well on YouTube. You can make a video thumbnail yourself or buy it from a designer.
It is not that difficult to make a thumbnail: you can use any editor, including those that are free. You must understand the main rules of creating a good thumbnail — use a large font, author's photo, and an element that gives a hint on what the topic of the video is.
4. Write video scripts
In this particular case, it won't be possible to do all the work yourself. You can prepare drafts, but it should be a cooperative effort by the author and the manager because the author has some expertise and a particular way of presenting the material. If it is not the first time the author creates content, they should understand what works well. And you, as a person who understands what to begin a video with, can help with additional material. Thus, your task is to make the scriptwriting process easier for the author of the content.
5. Take part in video editing
Editing is the most time and effort consuming part of video creation. You can either be an editor yourself or supervise the process as a manager by being in close cooperation with a freelancer or a person in your team who is in charge of video editing. You can help make the final video impressive, dynamic, modern, or even retro if it is required.
6. Run editing
Editing work comprises reviewing the material and making changes. You can do the editing work without the author of the channel.
7. Optimize videos
As a part of video optimization, you pick keywords and write a qualitative description under videos — you can do it yourself or with the help of the content author.
You upload a video on a particular day and at a particular time and write an additional comment. These tasks can be delegated to you by the author.
If you have the above-mentioned skills and knowledge your services will always be in demand.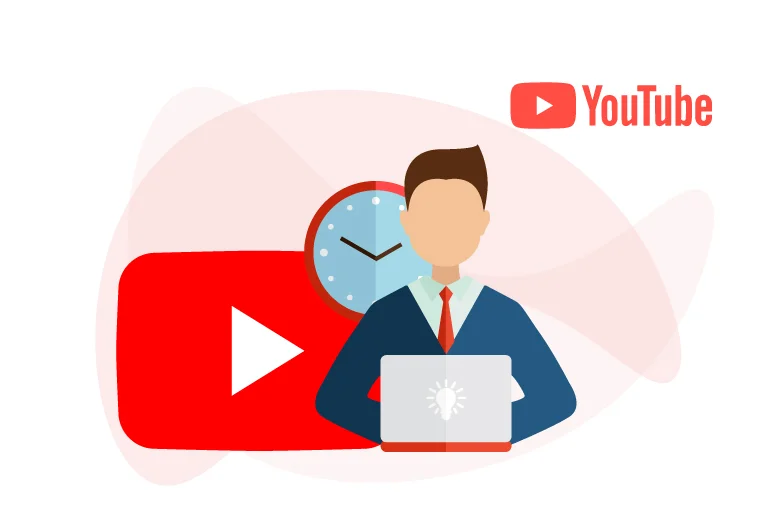 Additional skills for a YouTube manager
Research
The first skill is the ability to do research, i.e., to explore the topics for organic promotion. In other words, you need to be able to attract traffic to the channel. You need to deeply understand how search engine optimization (SEO) works on YouTube and how people look for new videos on this platform.
You need to find content that already exists on YouTube and has decent traffic and a significant number of views. Then, you and the author of the channel, need to create a video that will resonate with the audience, based on the traffic that is already on YouTube.
Professional video shooting
The next advanced skill is to be able to help the author with video shooting and background setting. Moreover, you need to be able to do it remotely because 90% of all content is now created remotely. You need to be able to explain to the author of the channel how to set up the light, turn on the camera, what settings to activate, and what background to choose.
Video analytics
The next skill is to be able to analyze popular videos. You must be an analyst that spends most of the time in a creative studio and tries to figure out why some videos go viral — and others do not, and based on that, give recommendations to the author of the channel.
Communications
You need to be able to arrange interviews, collaborations, partnerships, or to get comments from a celebrity using Telegram and then add them to the content.
How to start a career as a YouTube manager
For example, you can choose ten channels you would be interested to work with but that have poor thumbnails. You create new thumbnails for free and then offer them to the channels.
You can help a person with a content plan for free by analyzing what works well and what doesn't. You can analyze big channels that focus on a similar topic, and based on your observations, offer a new content plan to the author of the channel.
After writing to ten channel authors with such propositions, you will be likely to receive a couple of offers, or you will be given a chance to prove yourself.
Where to look for a channel for cooperation
First of all, search on YouTube: in the description of the channel or under the videos you can always find contact details. You can write to the authors and attract their attention. You should duplicate your message and send it to the mailbox and social networks.
You can also look for potential cooperation in Telegram chats related to YouTube.
Your message should be brief and express your intentions: a couple of sentences about the purpose of your message and skills you offer, a couple of sentences about your personality, and, most importantly, how the person will benefit from cooperation with you.