After registering on Clubhouse, there are two ways:
The first way is to stay passive: you listen to interesting topics, visit rooms, learn from other people, gather useful information, and join entertainment rooms from time to time.
The second way is to be active. Clubhouse is not only a platform where you receive useful information but also a place where you stimulate conversion on other social networks. So, you increase the number of followers and promote your brand and services.
So, what to start with if you choose to be active on Clubhouse?
Set up your Clubhouse page
Clubhouse is an app with audio chats. When you are offline and don't tell anything, there is no information about you except for your profile picture and bio indicated in your profile. There are two things to remember here:
Try to add an unusual profile picture – easy to remember, standing out among ordinary pictures on Clubhouse. Try not to change it too often so that people who see you on stage or among speakers recognize you because of having strong associations with you and your profile picture.

In addition to the profile picture, it is important to fill in the bio. Currently, there is no limit to the number of symbols; you can describe your activities and how you can be useful. Add a timetable of your upcoming rooms, share your achievements, tell the users what you do on Clubhouse, and attach the links to other social networks. Bear in mind that a person clicking on your profile picture in a room will only see the first three lines of your bio. Pay high attention to these lines; make them catchy and memorable. Be concise by adding only important and relevant information you want to share with your potential followers. If you would like to provide more specific and detailed information, add it further on.
There is a search functionality on Clubhouse.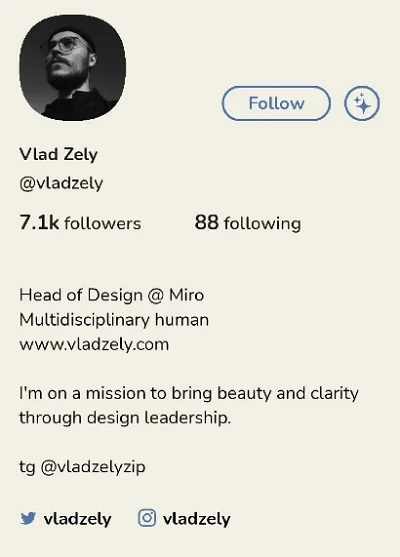 Add links to other social media
ВThe second crucial moment for promotions is to add links to other social networks. Currently, you can only attach your Instagram and Twitter accounts. So far, it's the only way to get in touch with the users in addition to Clubhouse rooms. It is often more convenient to send an offer or a message to Instagram Direct.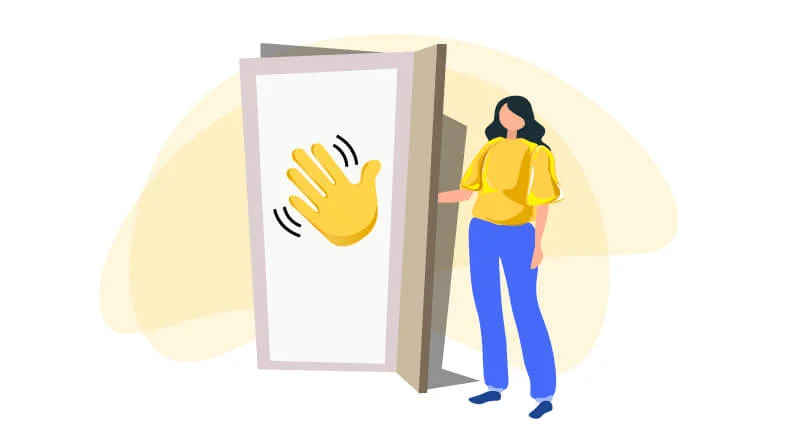 Participate in Clubhouse rooms
Why manipulating the number of followers in rooms is a bad idea?
On other social networks, for example, on Instagram, a large number of followers proves your success, while only you know your real statistics. Clubhouse is different. If you have 5.000 followers but you start a room, and there are only 20 people, it looks suspicious.
Moreover, it doesn't make much sense to have a large number of followers just for the sake of it. If you are only followed by random people because of the mutual following, they won't join your rooms. On Clubhouse, the active audience matters; unfortunately, you can't find the active audience in such rooms.
Silent rooms
There are also legitimate groups where you can find interesting people for cooperation and networking. They are so-called "silent rooms" – rooms where nothing is being discussed, but where you can click on the users' profile pictures and read their bio. If a person is working in the same field and you would be interested in meeting this person, you can go to their Instagram page and write a message. You can also follow them on Clubhouse to see what kind of speaker they are and whether they are active on Clubhouse, and, if so, suggest organizing a room together.
Active participation in rooms
Last but not least: to promote your account and increase the number of followers, take the stage, participate in discussions, and organize your rooms. Nothing can promote you better than presenting your expert opinion and asking speakers interesting questions in different rooms.
As on Clubhouse, you still can't search for the rooms. The only way to join interesting rooms is to follow interesting speakers. How are they going to find out that you are an interesting speaker, too? Of course, only if they listen to what you say.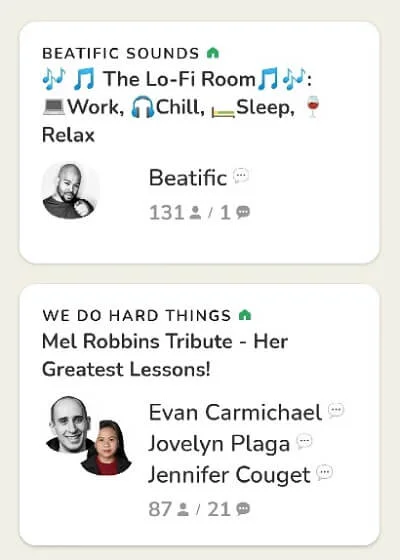 Important tip
Avoid burning out. Don't spend all your time on Clubhouse. Yes, FOMO is a real thing, and you will feel as if you missed something. What if you leave the room while your question is being answered? However, it is not true. The topics are discussed over and over again. People quite often ask the same questions. If you didn't get your answer today, you will, most likely, get it tomorrow.