Frequent posts
The first method is to make frequent posts. It is especially relevant if you have just run some promotional activities or bought advertising. Make sure to create content regularly and actively for a week, and the results won't take long. The audience will start to get engaged and you will be followed by new organic followers.
Followers from other platforms
The audiences of some famous YouTube bloggers actively follow them on Instagram as well. It doesn't work the other way round. Many successful Instagram bloggers failed at transferring their audiences to YouTube. The audience will start getting engaged — and you will have new organic followers.
Consultations from bloggers
Another good way is to arrange a call with a blogger from which you want to buy advertising. It can be a paid or free consultation, depending on what you agree on. During the call, you can tell the blogger about yourself and the topics of your interest. With this information, it will be much easier for them to advertise you effectively than in a situation when they open your page just once — and then make a standardized ad.
Promotion of a successful post
Say, one of your posts gained 200 likes and another 300 likes. You understand that the audience, for some reason, favors the post with 300 likes. Then, on your own or with the help of a targeting specialist, arrange targeted promotion for the more popular publication. By doing so, with Facebook targeting, you can gain up to 1000 followers per post. These followers will be more engaged and interested as they are with you for your content. They read the post and gave a like. They opened your profile and decided to follow you.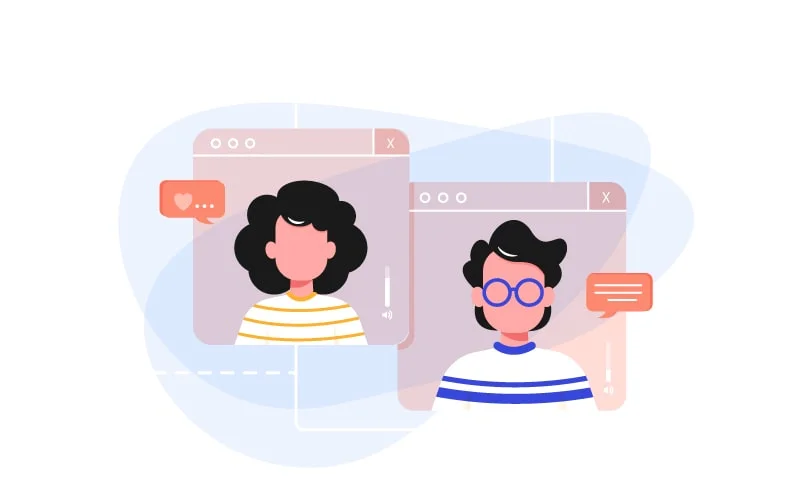 Mutual promotion
You can organize mutual promotion with other bloggers that have a similar reach to yours. Evaluate the number of likes and make sure they are genuine. Create a list of potential accounts and reach out to them to organize mutual promotion.
What is mutual promotion? For example, you announce a joint live stream in Stories. Then join the live stream with the other blogger.
After the Live Stream, you can ask your audience to follow the account of the other blogger, and they, in their turn, will ask their audience to do the same. By doing so, you will gain a very loyal audience.
Networking
Set a target for yourself to run live streams with accounts that are ten times bigger than yours, once a month. Some people might reject you. But if you send a proper request, some account owners are likely to agree. Some bloggers will like the idea or your personality — others will be happy to endorse your project. If people see you on big bloggers' accounts, your audience will start to grow.
Profile header that sells
Make an impressive profile header and then switch to a private account mode. After that, start promoting your account with mutual promotion, advertising from bloggers, or targeted advertising.
If your header is impressive, people will start following you. The number of followers will increase more than if you have a public account.
Followers from your talks
Turn your audiences from online or offline talks into your Instagram followers. If they do follow you, they will be the most engaged and interested followers. Arrange discussions on different platforms and online conferences. Become a speaker at offline events, and don't forget to show a slide at the end of your presentation with information about your Instagram profile.