Choosing a partner for mutual public relations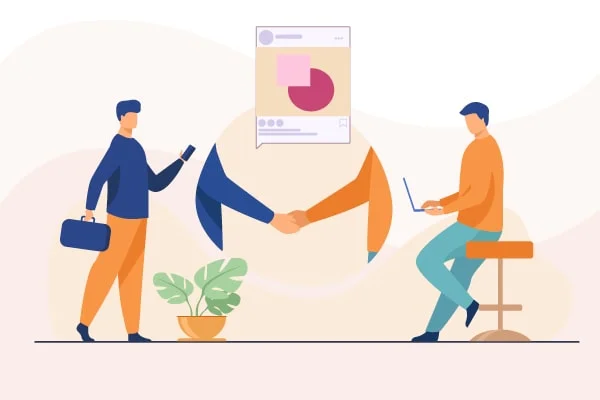 By the number of followers
The appropriate accounts for mutual PR are those that do not have much more or fewer followers than yours. For example, if you have 500 followers, then you should better find accounts with 1000, 1500, 700, 500, or 300 followers. In this case, PR will work perfectly. If you try to ask for cooperation with a user that has 50 000 followers, comparing to your 500, you will definitely get rejected.
By the number of likes
You should take into account not only the number of followers but also the number of likes. Because there are accounts that have 100 000 followers but only about 50 likes given to their posts. This means that most of the followers are fake, or the user has participated in giveaways. Compare the average number of likes given to your posts with the average number of likes given to your potential partner's posts.
By the reach
If your reach differs from your partner's, then you can agree on different numbers of stories. Let's assume that your partner has a twice as big reach as you. You can agree that you will post 4 stories, and your partner will post 2 stories. That's fine.
Another option is that your partner posts stories featuring you, and after 3 hours when it gets 1000 views, they delete it. Sometimes people agree on such cooperation.
By acquaintances
When you look for people to carry out mutual PR, you can ask your acquaintances first. After that, you can text people you don't know, probably, those you follow.
Your blog and your potential partner's one should have at least something in common.
When you ask your potential partner for mutual PR, you should describe all your preferences in direct messages. Tell something about yourself, your blog, your activity, and what can interest people about you.
Preparing for a mutual PR campaign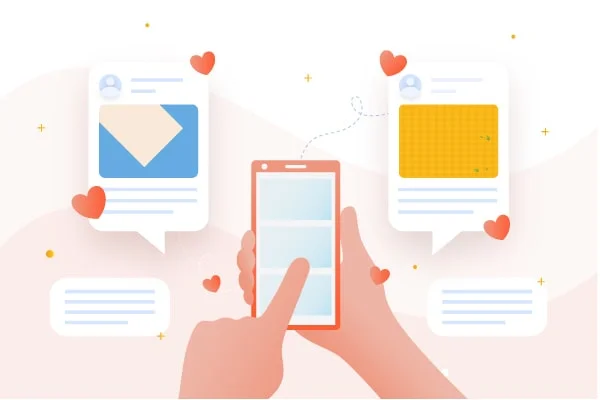 Step 1. Announcement
Go live and announce a PR campaign in advance. Talk about things, that both your and your partner's audiences are interested in.
This way, you will warm up the audience right before promoting each other. You can make a post after a live stream and share your insights with followers. Or you can do it in Stories.
Step 2. Preparing summaries
Share your summaries. You should have a summary template containing your requirements, which you provide when cooperation on advertising or PR. The summary should contain 5 sentences telling about you and your achievements and 5 — telling about your blog and interesting things that new followers can find there.
You should provide, at least, 10 sentences to your partner, and they provide the same summary on themselves and their blog to you.
So, you have shared the summaries with your partner. After that, you should not insist that your partner use the text prepared by you. It will look unnatural. You should choose sentences that resonate with your audience from those 10 your partner gave you. Because you know your audience very well. And the blogger with whom you are launching the PR campaign also knows their audience very well. Ask them to choose only those sentences from your summary that resonate with their audience.
Step 3. Warming-up
Warming-up your audience before launching a PR campaign works perfectly. One day before it starts, or on the same day, you should post a poll or a Story that will let users understand what you are going to speak about later when you start promoting your partner.
Step 4. Choosing the date
Agree on a particular date to carry out the campaign. Do not let your partner down. Your goal is to build long-lasting relationships.
Analyzing the campaign results
Analyze the growth of your audiences, ask your partner to share the statistics with you.
Analyze the number of views, clicks, and followings.
For example, if the number of views is big but the number of clicks is small, then it is most likely a problem with your partner's promotion. Maybe they didn't do it properly enough or didn't analyze the summary you provided right, or they even don't know their audience well.
If the number of clicks is big but the number of followings is small, then there is a problem with your account. It is not designed well or well enough, so the conversion is low.
It is very useful to make a chart to record conversion figures. This can help to understand what conversion index is normal, low, or high for your account.
If you expected 300 clicks but got only 250, do not blame your partner. Next time, just plan your PR cooperation better and choose a blogger more carefully.
After you finished a mutual PR campaign, try to be more active and interact with your audience: publish more posts, post content on those topics that are interesting for your audience, create more stories and make them interesting.
Your goal is to retain the new audience that you got after the campaign.
If people visited your account and decided to follow it, then it does not guarantee that they will be always following you