With the introduction of the smart feed, Instagram reaches are decreasing, causing a common problem for many bloggers. Besides, Instagram has reached a point of content oversaturation, so the users are now following new accounts less often than before. Attracting the audience from other services allows you to develop your profile more efficiently. Here are some tips on how to increase your Instagram engagement using TikTok.
Why leading followers from TikTok to Instagram?
It is becoming more and more difficult to create an Instagram account with an active target audience. If you don't have a high engagement or activity rate, your smart feed cuts your reach, and the posts just don't make it to the user feed.
TikTok algorithms work the other way: they analyze your videos, suggesting the content in recommendations for the audience with matching interests and topics. The TikTok audience can dramatically improve the engagement rate of your Instagram account.
Instagram, in turn, is a more commercially-oriented platform than TikTok. It is possible to directly convert followers to customers or sell goods and services on Instagram using Shopping Tags.
Let's highlight the main reasons to lead followers from TikTok to Instagram:
TikTok algorithms give free traffic in the recommendation feed.
On TikTok, it is easier to attract a target audience ready to follow you.
The response of TikTok algorithms can show you what content is more successful, so you can better understand your niche and your target audience.
TikTok audience will improve Instagram engagement.
When is it worth leading followers?
The main goal is to create an active community. Therefore, it is better to lead followers when you have already formed an active audience on TikTok. Also, a rapid increase in activity rates will be better perceived by Instagram algorithms than a slow profile development at the same time with TikTok.
As new followers come from TikTok, don't forget to stay active and involve them on your Instagram to maintain high reach.
7 steps to lead followers
Align your brand guidelines. The same avatars, names, descriptions, and overall visual style will help your audience remember you better. Even if followers accidentally find your content on another website, they will recognize you.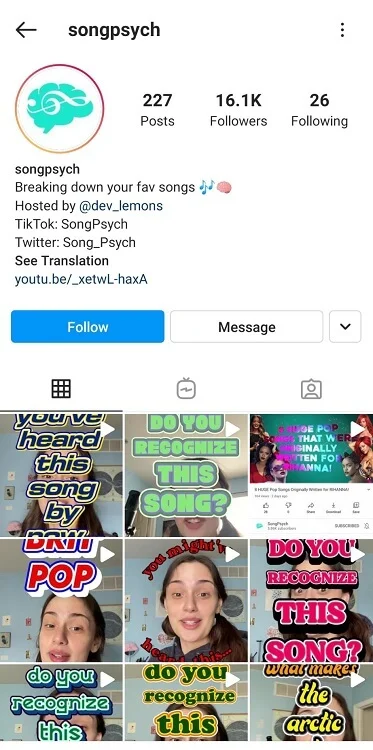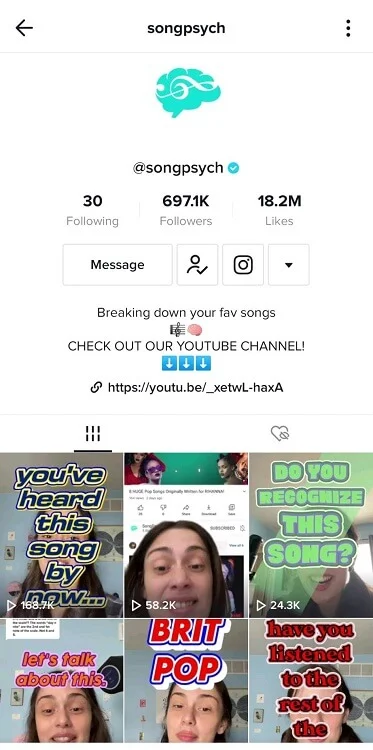 Make your Instagram link as visible as possible. The users do not always notice the Instagram button on the panel, so it is better to additionally indicate the link to your Instagram account in the TikTok profile description and add an active link. Arrows and other special symbols can help draw attention to the link.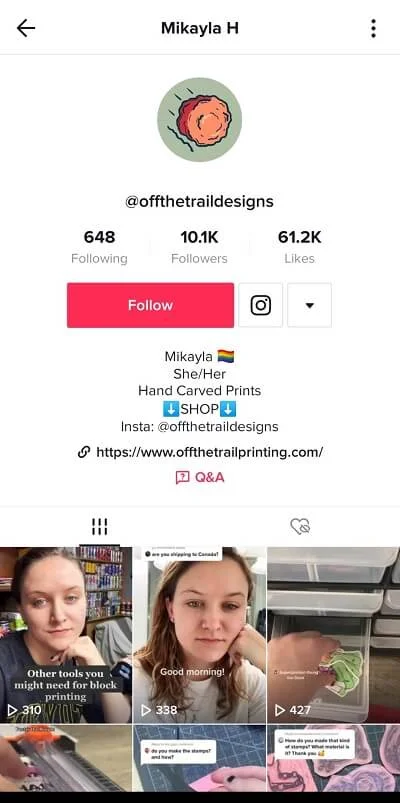 Post full versions of content on Instagram. Post extended versions of your videos on Instagram, mentioning them at the end of TikTok videos. Refer to the time limits on TikTok, for example – "Watch the full version of the video on Instagram – this video does not fit into TikTok limits."

Expand the topic on IGTV. In the case of educational content, you can post additional materials (images with infographics, bibliography, links). Don't make your content sound like clickbait; on Instagram, show something more than just an ending – it should be valuable additional content. Since the end of 2020, TikTok has increased the time limit to 3 minutes. As a result, developing a topic on Instagram should now become easier.
Don't abuse the audience's trust. The Follow-Up to Instagram format annoys many users if the intrigue does not lead to useful content. A private Instagram profile when leading traffic is a straight provocation to follow. Think if that's really is the best way for you. Some followers will unfollow you anyway, and some of them will not trust this method.

Communicate directly. If you make educational content, encourage the users to contact you via Instagram direct messages, where you can also answer their questions or share the links mentioned in the videos. The good thing about this method is that it isn't a direct call-to-action for a follow. Moreover, you can offer bonuses to followers who come from TikTok.

Create unique content. On Instagram, you can follow a different presentation style by posting various types of content. First, you can do live broadcasts and announce them on TikTok. On Instagram, you can show yourself from different angles - not only from the professional side; however, the content on the topic should still take the main place.

Announce contests on TikTok. When organizing a contest on Instagram, talk about it on TikTok. This trick also needs to be applied carefully so that it doesn't look like clickbait. It's best to run contests when you already have a big audience that you want to grow.

You can experiment with different formats to see which one resonates more with your audience and better reflects your brand identity. Analyze the results and choose the most appropriate one.