If you are developing your Instagram account and promoting your services, you have probably heard about working with bloggers for promotion. It can be a paid or free form of win-win collaboration.
The paid form of cooperation is when you purchase the promotion from bloggers, and they share the information about your profile. The free form of collaboration is when you offer your service to bloggers for free, collaborate with them to advertise your services, blog, or products.
In this article, we will tell you about free forms of collaboration with bloggers and the ways to find bloggers for efficient partnerships.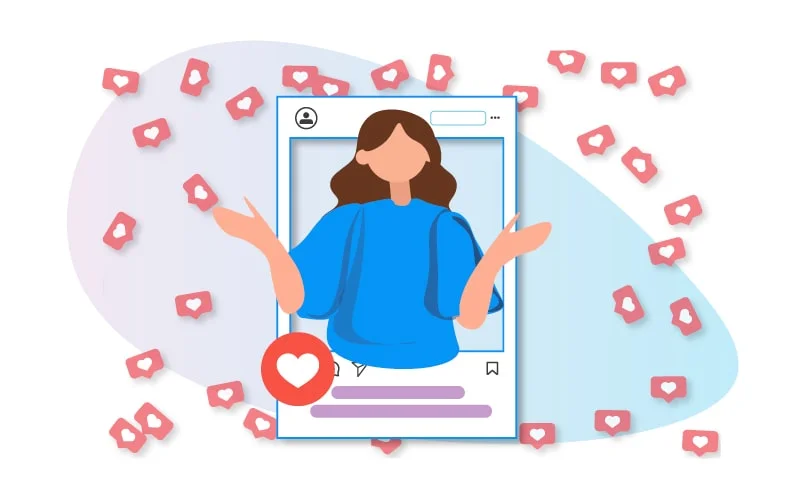 Why collaborate with bloggers?
Increase awareness
If you contact a blogger with a larger audience than yours, more people will find out about your profile. It works well for the personal brand, increasing the people's trust rate.
Attract new customers
By getting promotions from bloggers, you can attract new customers to your blog. People don't tend to make impulsive purchases on Instagram. For example, if your service costs more than $100, the person won't purchase it after seeing just one ad. Most likely, a user will start following you, interact with your blog, and get to know you first. If everything goes well, after a while this person may become your client.
Boost sales
Blogger collaborations work well for seasonal products. Imagine that you are a photographer offering a time-bound service on a specific occasion, for example: "Next week I'm going to do love story shootings for St. Valentine's Day." The users have limited time to make up their minds. In this case, the collaboration with a blogger will immediately bring new clients.
Define your target audience
The second point is the similarity of your target audience and the blogger you want to ask for integration. The audiences should be similar; otherwise, such collaboration makes no sense.
Pay attention to the number of followers
You can't cooperate with bloggers-millionaires from the start. Most likely, they will ignore you. Besides, if you have a local service, you don't need such broad coverage.
Therefore, in the first stage, try to find bloggers with a similar target audience and a reach of up to 50K users.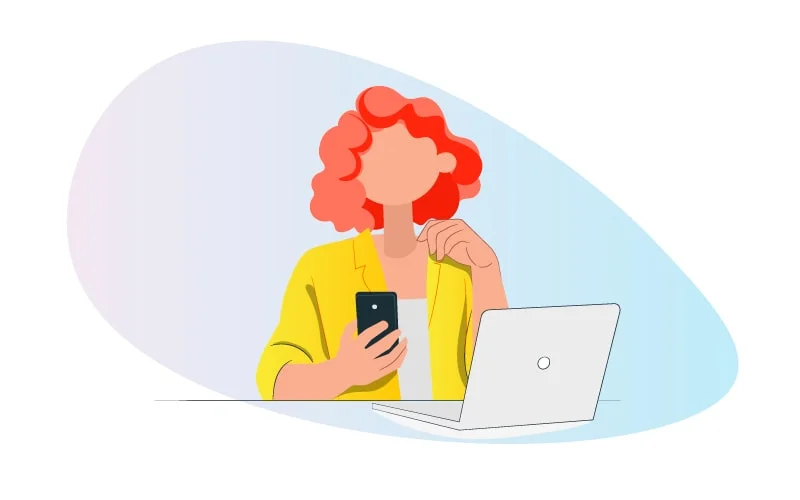 How to contact bloggers?
So, you have decided who you want to cooperate with. How to come to an agreement?
Of course, you need to follow this blogger. Otherwise, your message will look like mass-mailing for all accounts. You can also unfollow this blogger later if they are not attractive to you, or if you change your mind.
Next, you should send a message with a cooperation offer. Start with greetings and don't forget to call the person by name. Not all bloggers use their names as a nickname, and you need to know the blogger's real name. You can find this information in the profile header, or you can follow this person for a while to understand what the person is. So, you will get the chance to win the blogger's trust.
You should introduce yourself. Say your name, job position, and present your offer. This message should be as short as possible. No one has time to read long texts. Write 2-3 words about yourself; the proposal must be specific.
If your message has been viewed and you didn't get a reply, try to send it again in a few days — ask about the blogger's decision. Due to a large flow of information nowadays, you need to send a reminder. If you still don't get any reply, it's okay. There are thousands of different bloggers on the platform. Remember: keep searching!
When someone replies to you, you can discuss the details. That is a crucial step. You need to agree on what kind of cooperation will you do, what you want. Do you want to use mentions? Do you want to share information in Stories? Or in a post? How strong should this collaboration and integration be? At this stage, it may turn out that the blogger is ready to cooperate with you, but mentions and promotions in his profile are paid. This option is also possible, especially if it is a big blog. Just think whether you are interested in this cooperation and whether it is included in your promotion budget.
You can come up with a bonus for followers of this blogger: what users will get when they visit your profile and order your service, for example, in the next two weeks. Such a bonus offer is likely to speed up decision-making for people who have seen the integration. And you will know for sure whether the ad worked or not, and how many people came to order your service. That is, you will have a great tool to calculate the conversion from integration.
Be sure to capture backstage of your collaboration with the blogger. All mentions must be active —so that they appear in the inbox of these people, and they can share them in their Stories.
Analyze the results
And the last thing you should do is to analyze the collaboration: the number of profile visits, followers, new customers, and closed deals.