Instagram is a network focused on visual content. If you want to attract more customers, you should create a well-designed profile, as the clients associate brand profile image with the quality of your goods or services. If your profile looks messy – no Highlights, incoherent feed style, unclear information – users won't bother searching. They won't contact you via Direct once again; instead, they will go to your competitors or decide that your profile doesn't look professional, meaning that the same goes for the quality of your products/services.
Advantages of creating a showcase profile
A huge advantage of a showcase-style profile: no need to update it every day.
This is perfect for small business owners who use an account on Instagram but don't have enough time or motivation to daily develop it. Full-time SMM specialists usually manage such responsibilities: to publish posts, upload Stories, create a content plan, monitor the progress, control post frequency. You simply can't complete all these tasks if you have another job to do.
Therefore, you should showcase your services or products on Instagram so that potential clients can immediately receive answers to basic questions when visiting your profile. Each extra step, for example, communication via Direct, is an additional action that prevents the order from being placed. So, you have to remove unnecessary steps or shorten the customer journey.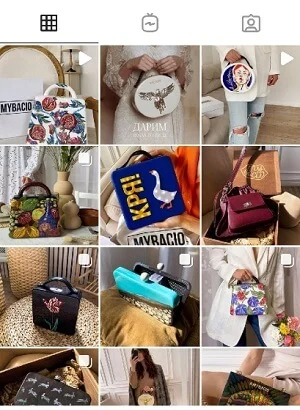 &nbsp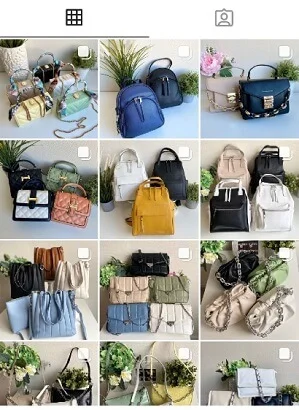 What should you add to a showcase profile?
A showcase profile should include engaging visual content, Highlights, a well-designed header with a call to action, and keywords in the first line indexed by Instagram search. This way, customers can find your profile through Instagram search; when visiting your account, they will see all the information they need to make the right decision. Your only task will be to simply reply to them via Direct.
A showcase-style profile is ready for advertising, both for targeting and advertising from bloggers.