Many companies create Instagram accounts, but they don't know where to start. We've prepared a simple guide for them.
Fill in your profile
Indicate:
Address and business hours.
Contact information.
A brief description of the company.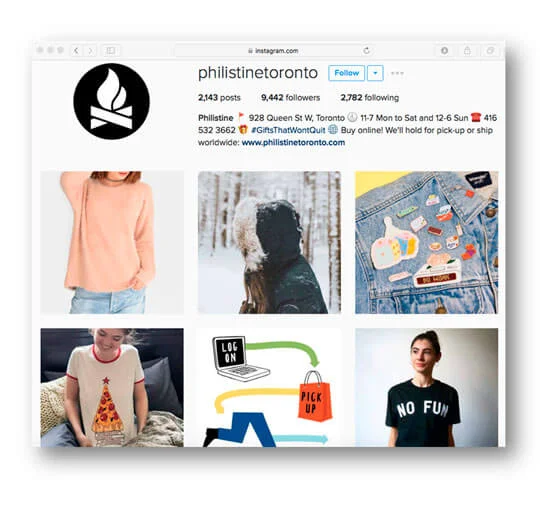 Philistine store in Toronto is a good example.
Create a character
Social networks were invented for people to communicate with each other. It is interesting to follow brands' Instagram accounts only when the brand is also a person.
Imagine that Instagram is a kind of a photo diary of your brand. Forget for a moment about promotions and sales. Post everything that seems interesting to you: the office, the clients, and the way the clients use your product. The best Instagram accounts have those companies where the account is managed by an enthusiast.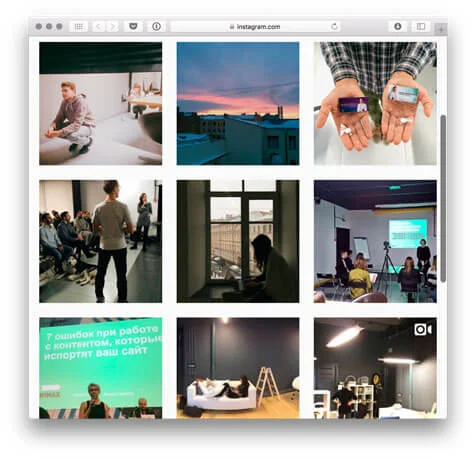 In a digital agency Nimax it is not only PR manager who posts photos on their Instagram account, but also all the employees who are interested in doing this. This way it seems that the company is a real person.
Subscribe to the accounts of the interesting followers and clients. Follow their lives, like their photos, and write comments. Act naturally like it is a personal account. We don't talk about mass following. There is no need to like thousands of photos a day expecting that you'll be followed back. Just be a human.
Make posts every day
The ideal posting frequency for a commercial Instagram account is no more than 2-3 times a day.
We suggest posting two photos: one in the morning and another one in the evening.
Choose hashtags
Very often business accounts post photos with a bunch of hashtags like #smile, #nike, or #morning. There are millions of photos with those hashtags. Nobody looks through them when searching for interesting shots.
We suggest choosing hashtags another way.
Invent your own unique hashtag. Add this hashtag to your Instagram photos and ask your followers to add it to the themed photos.
Look for suitable hashtags on Websta or on Onlypult. You need those tags that would have no more than 10-50 thousand of photos.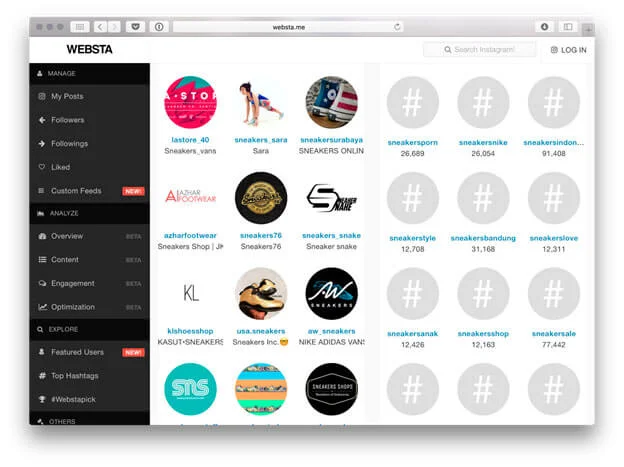 Hashtags searching on Websta for the word "sneakers."
Make a content plan and program your posts
Come up with several topics and mix your posts. You need to make your content plan for this.
A simple table in Google Docs, like this one below, will do: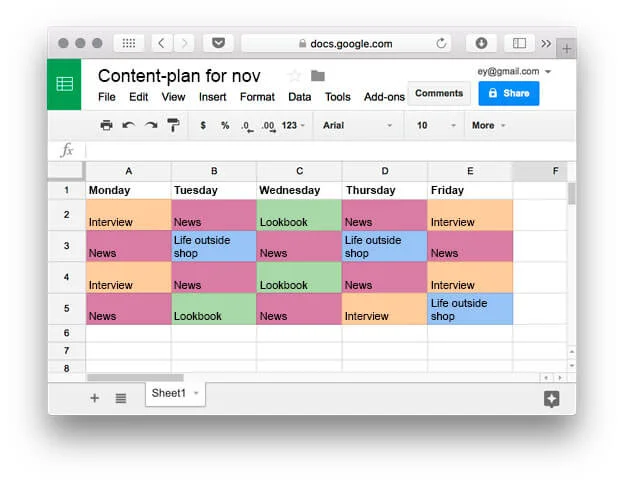 Highlight the topics with different colors. Set days of week horizontally.
Prepare your photos in advance according to your content plan and program them with Onlypult. They will be posted automatically in the morning and in the evening.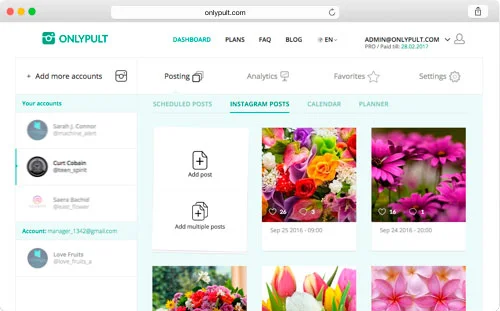 Briefly:
Fill in the description.
Act like it is a personal account.
Make posts twice a day.
Don't choose very popular hashtags.
Make your content plan and program your posts with Onlypult.