We have added some cool features to our Publishing tool.
Post preview
Now you can see how your post will look after publication through the platform. The function is available for all 14 social networks Onlypult works with.
To view a post, select one of your posts and click on the View ico.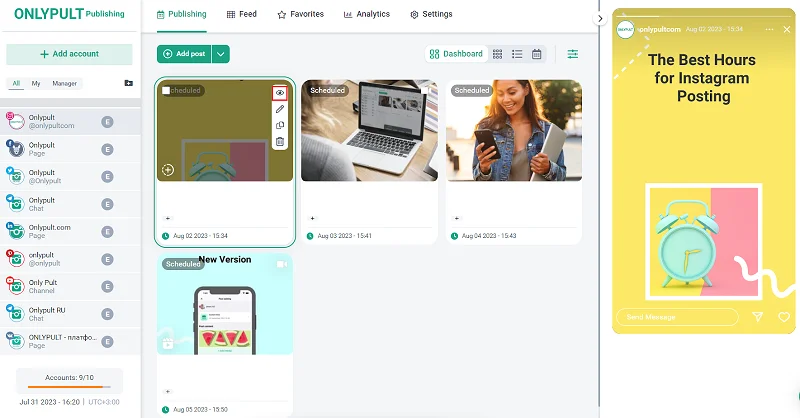 List layout to display posts
A long-awaited and helpful feature that allows you to view all posts as a list. The table also displays vital information: posting date, post status, labels, and options.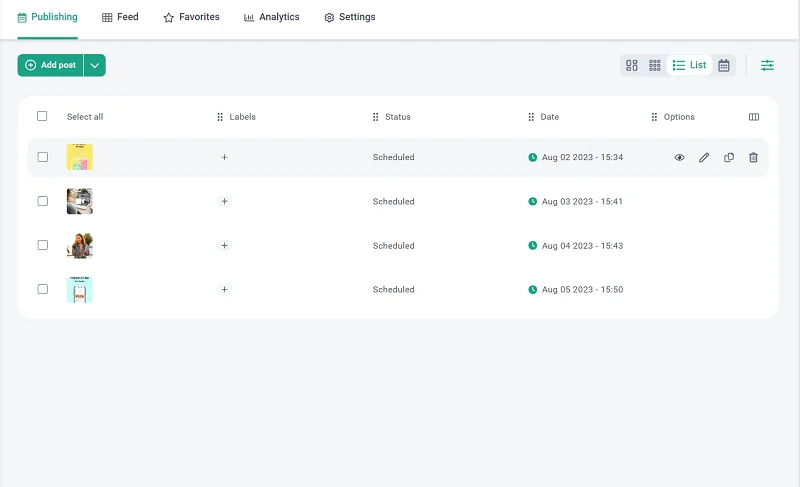 Separately, you can add an Options column, where icons show if the post contains a geotag, the first comment, or user tags.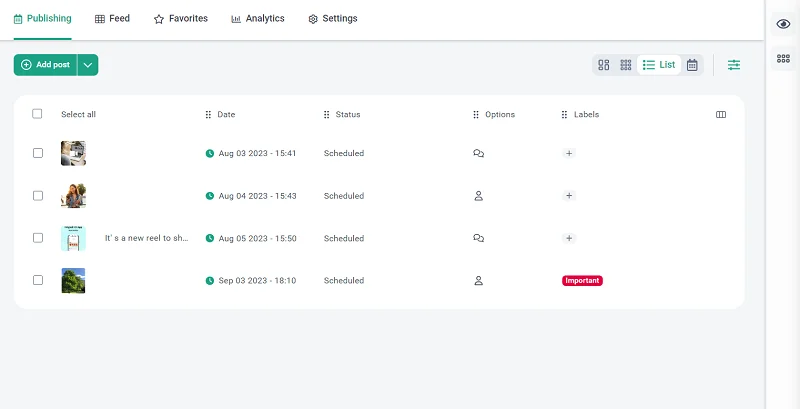 With the help of filters, you can choose which posts will be displayed: scheduled, drafts, or posts with errors. With the Media view filter, you can see all posts with photos, videos, or publications with text in one click. On the main list, post types are visually distinguished by icons.
In addition, the platform has a helpful feature — actions with posts. You can view, edit, copy, and delete posts from one window. On the List layout, this column appears when you hover over a post.

Go to our platform and try new features!