Social media are not always link-friendly — especially —Instagram. Users can get access to only one clickable link on their profile bio. But you want to share a website, contacts, blog, promotional pages, and much more. How to combine it? A multiple link and a micro landing page will help. We will discuss why they are helpful for Instagram accounts and how to create it quickly and without the help of programmers.
What a multiple link and a micro landing page are
A multiple link is one common link that leads to a website with multiple clickable blocks. It is often used on Instagram and other social media, where it is not easy to refer to all the necessary external sources.
Instagram does not allow you to insert clickable links in the posts, each time you have to put one relevant link in the profile bio. The post remains, and the call to "see the link in the profile header" becomes outdated, because a new one has already been added there. As a result, subscribers get confused and cannot find the information you referred to in later posts.
The multiple link makes life much easier for Instagram users. Instead of different links, you add one to the profile bio, and when you click on it, the subscriber sees all the necessary information.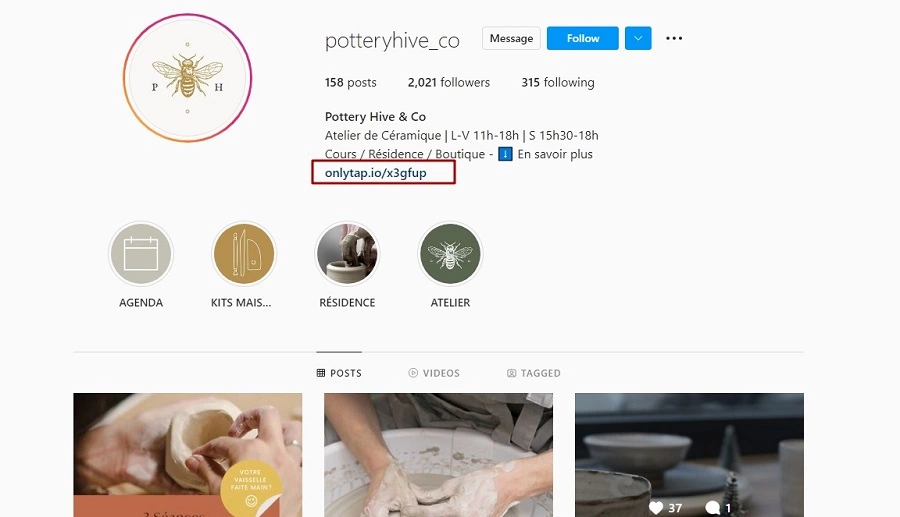 The website to which the link leads is called a micro landing page. It is much simpler than a regular landing and usually has the function of a business card only.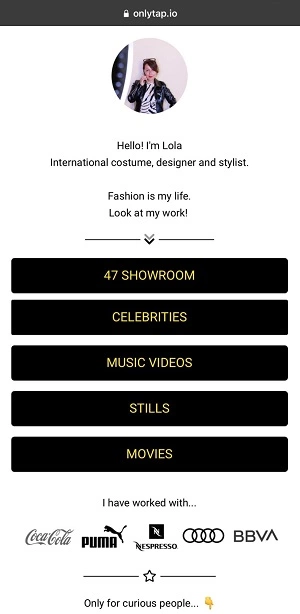 The micro landing page contains information that the client needs in the first place — contacts, reviews, the "about us" section, product and services catalog, promotional offers, etc. You can also add answers to frequently asked questions — so that you don't have to sort them out in DMs every time. And not all clients will send questions via DM if they do not quickly find an answer to them.
With the help of a micro landing page, you simplify the introduction process to the brand and services, getting in touch and building trust.
What should be on the micro landing page
Here are the general sections that you can add to the micro landing page first:
Contacts — phone, email, address, and location map.
Page with information about your brand and services — some information for the introduction.
Important input data such as opening hours, order completion time, shipping cost, etc.
Price list for services.
Link to the website or blog.
Active links to messengers — when users click on it, a chat with the manager immediately pops up — they do not need to save and search for your contact.
Promotional offers.
Client feedback.
The number of blocks and their purpose will depend on the specifics of your business.
Offline store/service. It is vital to show the store location or different spots in the city and country. The block with a map, photos, and step-by-step instructions on how to get there will help here —otherwise, standard sections will do.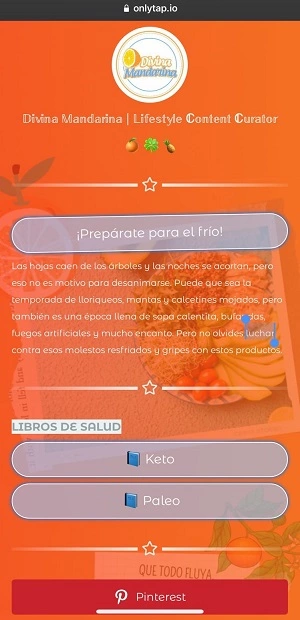 Online store/service. The emphasis should be made on the store or service process demonstration so that the users can see what they are ordering in detail. Reviews, terms of delivery and payment, and a direct link to a messenger with an assistant are also helpful. If you have showrooms or offline spots, specify them too.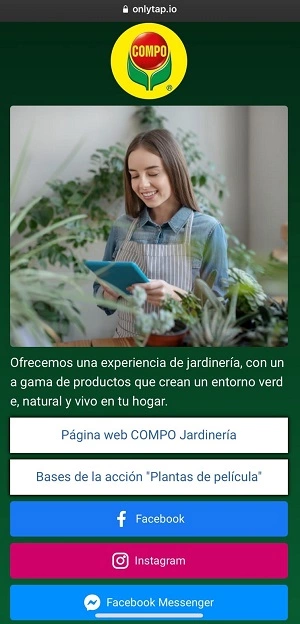 Expert's page. It is vital to show your qualifications — add a link to certificates, professional posts, blogs, reviews, and successful cases. Add brief information about yourself and your path as a specialist.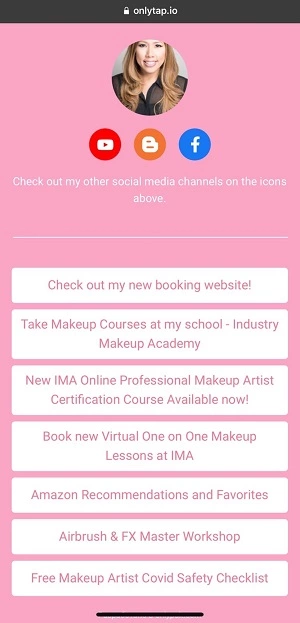 Freelancer/Creative person Account. Focus on your portfolio and your personality. Add examples of your work, reviews, information about yourself, and terms of cooperation. A freelancer needs to set limits at the start not to spend a lot of time on discussions in DM.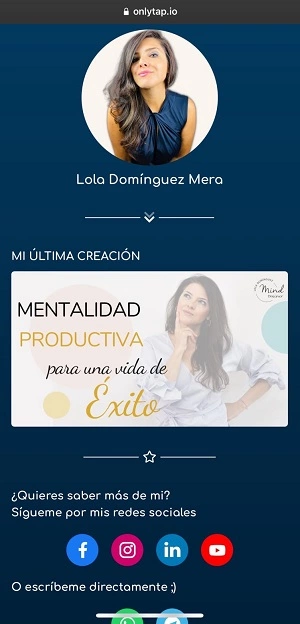 How to build a micro landing page
You can build a multiple link website without involving programmers. You need only a special builder. Micro landing page services will help you assemble your business card without layout skills quickly and easily.
The micro landing builder from Onlypult allows you to: - reate business cards with a custom design — you can customize all page elements to your taste. The service has animations, a transition effect when hovering over a link, fonts to choose from, and a wide color range.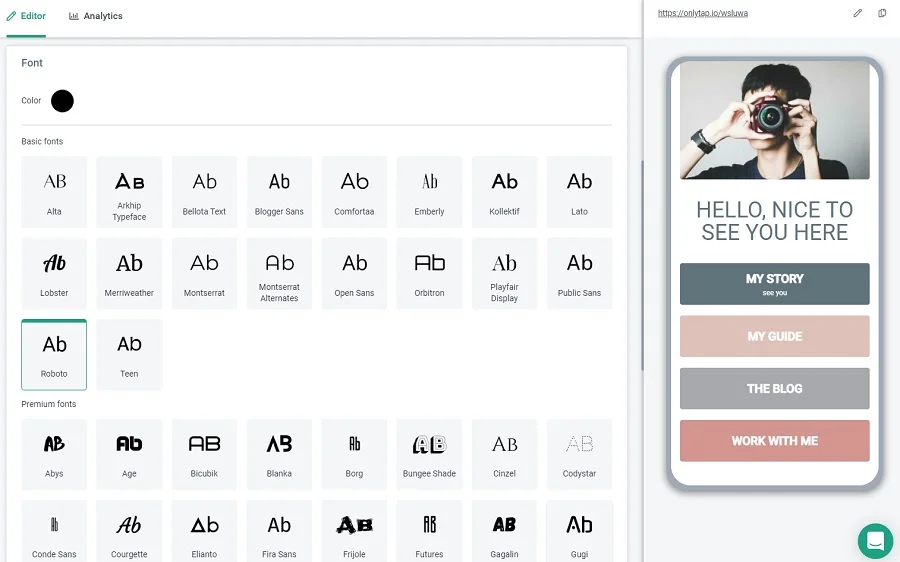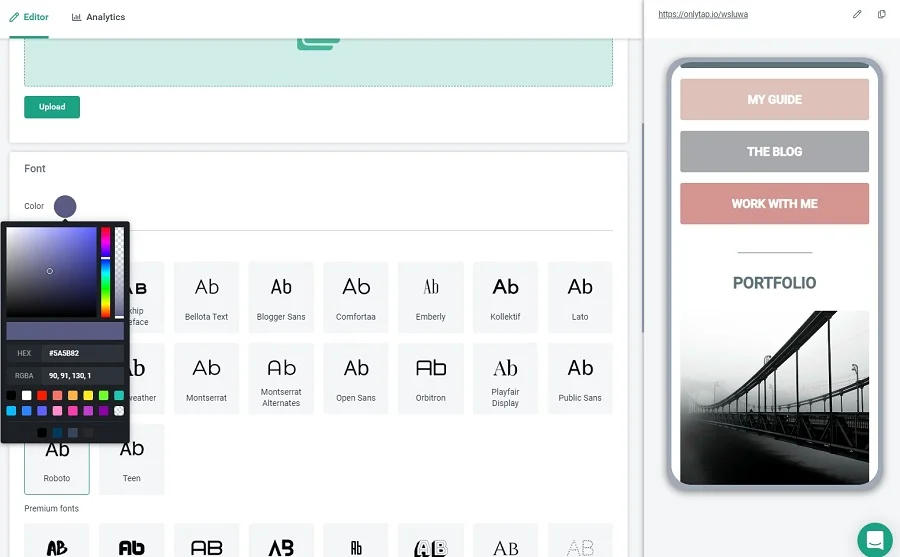 — Add messengers and social networks. You can add active buttons on the micro landing page for all your accounts on other platforms. All popular social networks are available — Facebook, Instagram, TikTok, Twitter, Pinterest, etc.
Place blocks with a link to the messenger — WhatsApp, Telegram, etc. to contact your customers directly.
— Add a photo gallery. Customers will immediately see the best images of your product or portfolio.
— Post videos directly on the landing page. You can show your customers the product, tell them about yourself in introductory video format or demonstrate the service in action this way. You can download videos from YouTube, Vimeo, and Twitch.
— Install a map with address spots. In the paid version of the builder, you can add a map and add up to 10 addresses to it.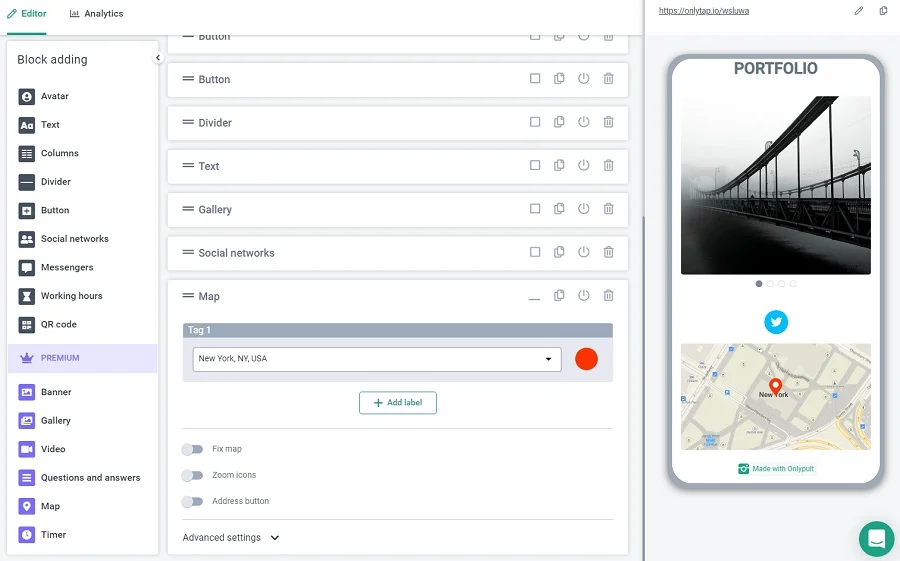 — Work on the page in shared mode. You can invite a member of your team: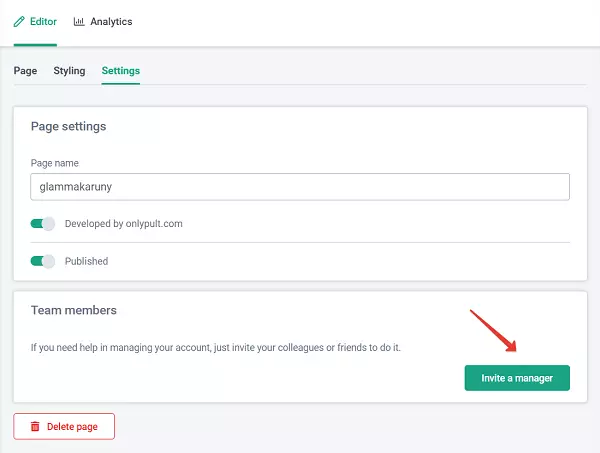 — Use the built-in analytics tools. For example, to evaluate which blocks with links are most often clicked by users. It will help make your micro landing page more efficient — move helpful blocks higher, and remove those not of interest to customers.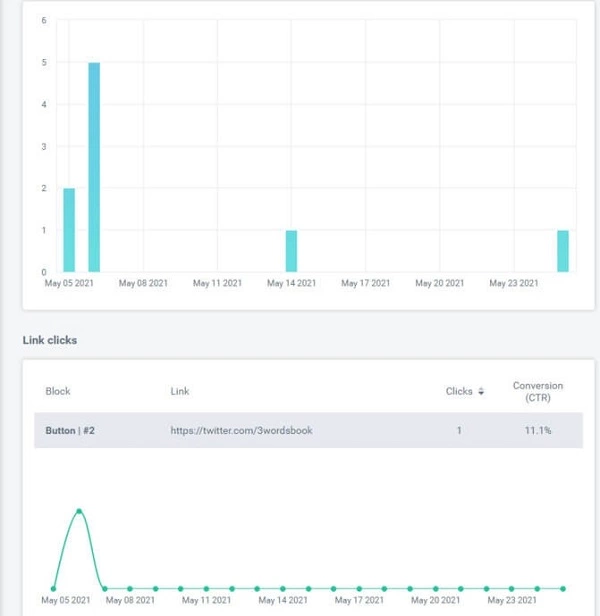 For more information on how to build a micro landing page yourself in the OnlyPult Builder, see the video instructions: