The main problem of purchasing promotion on Instagram is that it isn't clear who to trust and collaborate with. People don't understand the right tactics and expenses, or how to get the money back if needed.
Let's start with the easiest solutions.
Traffic from other channels
The first way is to get traffic to your Instagram from other channels. For example, if you have a YouTube channel, you can bring new followers from YouTube to Instagram. Of course, to get any output, you need a developed YouTube channel. New audiences usually don't get transferred from Instagram to YouTube; this conversion rate is much lower. But they often come to Instagram from YouTube.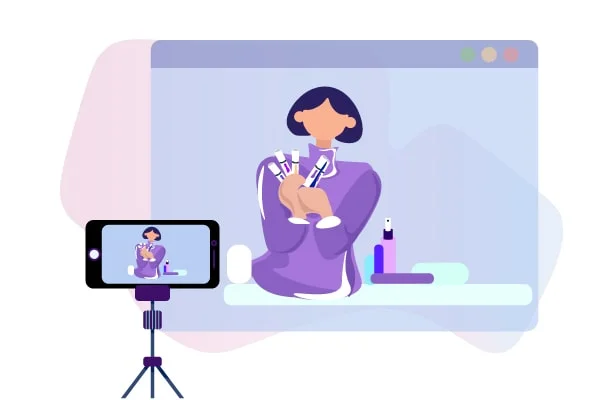 Blogger Promotion
If you want to get more followers on Instagram, in most cases you need to publish content specifically on Instagram. You can try mutual PR, for example.
In fact, Instagram users love to spend their time on Instagram. It will be cheaper to attract your audience members if you catch them on the platform they love.
There is Instagram ad targeting, and many people use it. But its main disadvantage is that it is quite expensive.
Поэтому сейчас Инстаграм-блогеры закупают рекламу друг у друга. Люди покупают рекламу и тут же продают рекламу. Но пока это работает. Смысл в том, что вам нужно найти блогеров, у которых аудитория похожа на вашу. Вам нужно, прежде всего, хорошо понимать свою аудиторию.
Therefore, now many Instagram bloggers purchase promotion from each other. People purchase promotion campaigns and immediately sell them. But it works so far. The point is that you need to find the bloggers whose audience is similar to yours. First of all, you need to know your audience well.
You should find a blogger whose audience is roughly similar to yours. Then, contact the blogger and present yourself, your blog, your achievements. The nicer your letter is, the more chances you have compared to others.In this case, time is money. Imagine you purchase a promotion campaign from a blogger who has a million followers, the cost of such a massive promotion is about $100. If about 10 thousand new followers come to you, a subscriber will cost you $1.
Let's analyze another case: you purchase promotion from 100 small bloggers. Your follower will cost you less, about $0.07. But to reach the same number of new followers through microbloggers promotion, you need to spend more time.
You are guaranteed to get good promotion results if you purchase promotion from many microbloggers because you will do more experiments and improve your skills.
Don't do mindless actions. Evaluate the market, evaluate what's going on there.