What is a Giveaway?
It is a specific way to promote on Instagram announced by a star or a popular blogger. The point is that participants must follow all sponsors of the competition. Every person who follows all sponsors receives a unique number. The users should keep following all sponsors for 2-4 weeks. Next, the organizer uses a random number generator to select one winner during a live stream; the winner receives a gift from sponsors.
The point of Giveaways
You can become one of the sponsors of the competition by paying for it. Anyone who wants to take part in the competition must follow you. As a result, this competition can generate a lot of followers. There are examples when a Giveaway has brought 200-300 thousand followers to sponsors. At the same time, some Giveaways can give only 2-3 thousand followers.
There are several parties involved in the Giveaway: the organizers and the blogger. When organizing a competition, the prizes are chosen. Even a house can become a prize. It often so happens that several bloggers announce one contest, however, each of them is paid separately for their participation. In terms of promotion, the Giveaway format means that you can become one of the sponsors if you pay for it.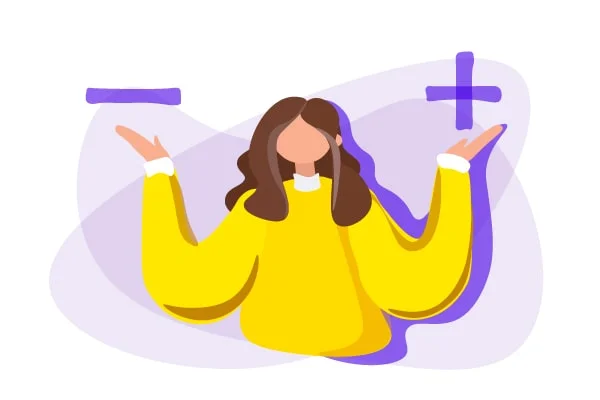 Pros of Giveaways
1. Live audience
First, it is a chance to attract a live audience, people who have not known your product before. A great advantage is that these are mostly real people, not bots. Unfortunately, some fraudulent organizers run contests and don't deliver on their promises to bring many new followers. They just create bots and follow the sponsors' accounts via bots.
2. A cheap way to attract an audience
The second benefit is that this is the cheapest way to attract a live audience. The average cost of a follower through targeted advertising is much higher than the cost of a follower attracted by Giveaways.
Cons of Giveaways
1. Attracting a non-target audience
These are people who simply wanted to win a prize, so they started following you. Giveaways are not suitable for all businesses. If you have a clear portrait of your target audience, for example, women over 35 with above-average income, chances are, a Giveaway will not give you a single client. If you have a mass product, such as selling inexpensive clothing, running a contest can yield results.
2. Audience churn
A large number of people will leave after the Giveaway is over. The average share is about 20%-40%. Approximately this percentage of people leave after the competition is declared over. Moreover, sometimes this figure can be much higher, about 60%.
3. Decreased audience coverage
Instagram itself does not have any official position regarding Giveaways, so this is not a prohibited method. But there is an issue. Instagram doesn't like it when a large number of people unfollow an account at once. And a Giveaway assumes that after the end of the competition, within a few days, many people will unfollow you. It can be 60 thousand people. After that, the audience coverage always drops. Your next posts will be seen by much fewer people.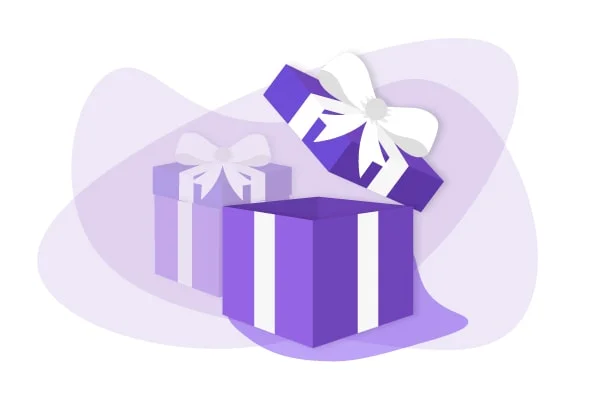 When to participate in Giveaways?
If you have a mass product. In this case, the audience can convert to your Instagram account. It is necessary to work with them correctly in the future.
If you need a live audience, as they say, for the masses. People are likely to start responding to your polls so that you can conduct similar contests of your own later on.
Five key points of a successful Giveaway
Carefully choose and check the organizers. Under any circumstances, do not respond to the suggestions in private messages about someone organizing a Giveaway. If the organizers act this way, they could be scammers. Ask for the links to their previous accounts. There is such a thing called a giveaway chat: a chat with all the sponsors. Ask for a link or request to add you to the chat – most often in WhatsApp, sometimes in Telegram. Check out the comments of the previous participants. Were there scandals, and did people mention bots following sponsors' accounts? Search for reviews on Google. Were there cheating participants?
Focus on niche giveaways. For example, let's take a look at a niche giveaway in the fitness industry. Exercise equipment can be a gift in such a contest. In this case, interested people are likely to participate.
Within 2-4 weeks, when people are actively following you due to the competition, you should strengthen your content policy. You have to publish content that will be interesting to people; engage your audience as much as possible.
Be sure to prepare an acquaintance post at the start of the Giveaway. Greet new followers, invite everyone to get acquainted.
At the end of the Giveaway, run a large-scale competition on your page. This way, you can keep new followers.