We hope, like us, you had a really great summertime ?? — sunny, joyful, and also productive! We are excited to share what is new on Onlypult!
General Updates
1. Use Onlypult as a standard PC app
An icon on the desktop, a separate window — and you do not even need to open the browser! In addition, the application works faster and smoother! If you want to try working with Onlypult in such a way, just do as follows. Open the onlypult.com website in Chrome, click on the Install icon at the end of the address bar, and then click on the Install button: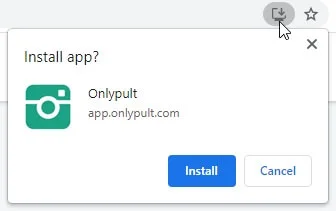 2. Log in or sign up with Twitter, LinkedIn, and AppleID
To simplify your access to Onlypult, we have added three more ways to log in or sign up. Now you can use your Twitter and LinkedIn accounts or an AppleID.
Posting
1. Publish Instagram posts with geotags on Facebook
Now geotags added to Instagram posts won't be lost when you publish on Instagram and Facebook simultaneously.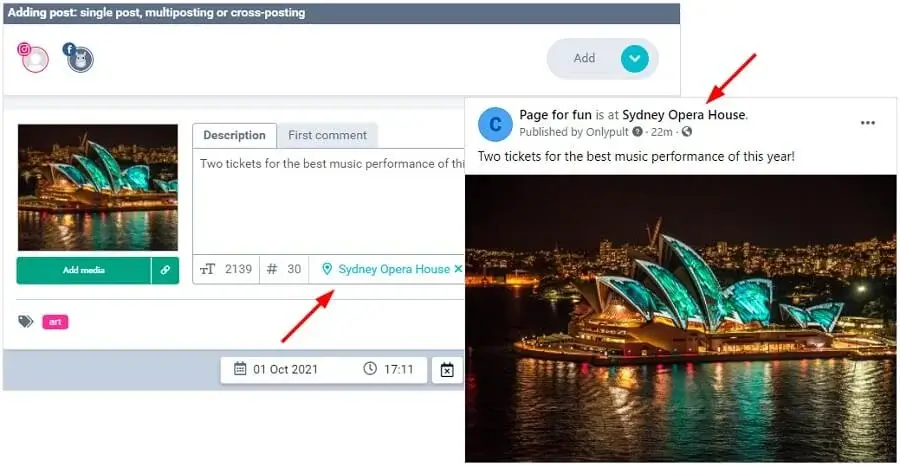 The tag also remains with the post when you clone it from Instagram to Facebook.
2. A full account name tooltip
No one is surprised today when meeting some long account names, right? ? Such names can't be often displayed completely and hide behind mysterious ellipsis. But now, when you add a new profile on Onlypult or select the one you need for cross-posting, a full name tooltip appears when hovering over the profile icon.

3. Profile settings now include Planner settings
We move Planner settings to the general profile settings. It seems more intuitive and user-friendly.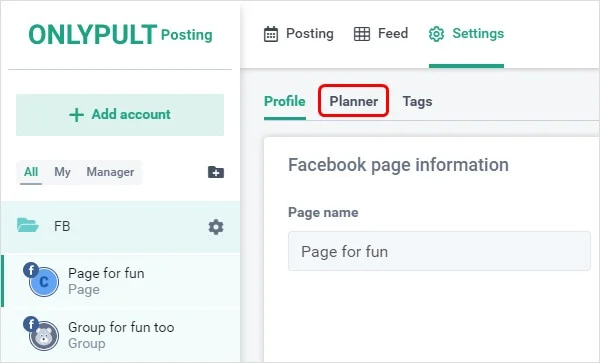 4. Absolute clarity when adding Facebook objects
When adding new Facebook pages and groups on Onlypult, you will see only those you can post or are already linked to our platform in the Settings section. In other words, nothing in excess ?
5. Post filter improvement
Following your feedback, we have improved the filter for posts. Set the filter, close the menu, go to another profile, and start working there. After that, you can return — and the filter will remain the same. Check marks are frozen, ⛄ and only you can remove them. Use the Clear all feature to do it with one click.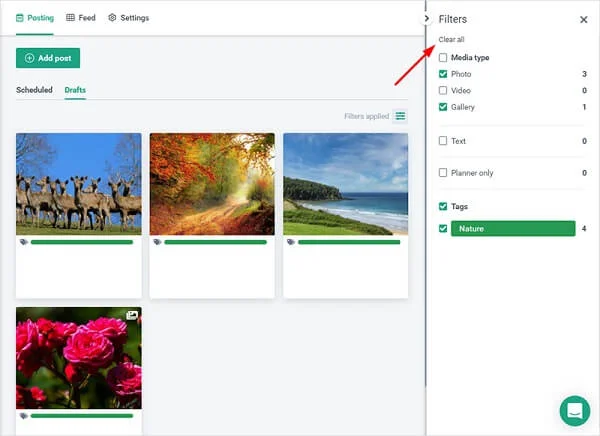 6. Posting animated GIFs on Twitter
Some of you could face problems while posting animated GIFs on Twitter. But now everything is OK! We fixed the bug.
Builder
Group and filter pages that you own or manage
Now you can group and filter pages in Builder the same way you do it working with profiles in Posting or with projects in Monitoring.
Drag pages to the created folders;
Switch between "All," "My," and "Manager" tabs to set the desired view.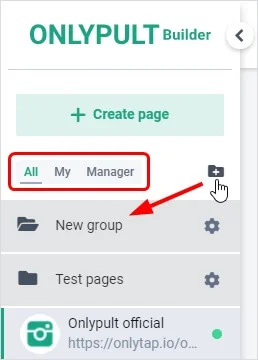 Monitoring
1. Monitoring for Instagram
We are excited to announce a new feature we've added to our Monitoring! Now you can track topics relevant to your interests on Instagram!? Log in to your business Instagram account linked to your Facebook page to configure monitoring settings.
2. E-mail notifications about new mentions
One more new feature in Monitoring! Set your e-mail notifications — and you never miss something important!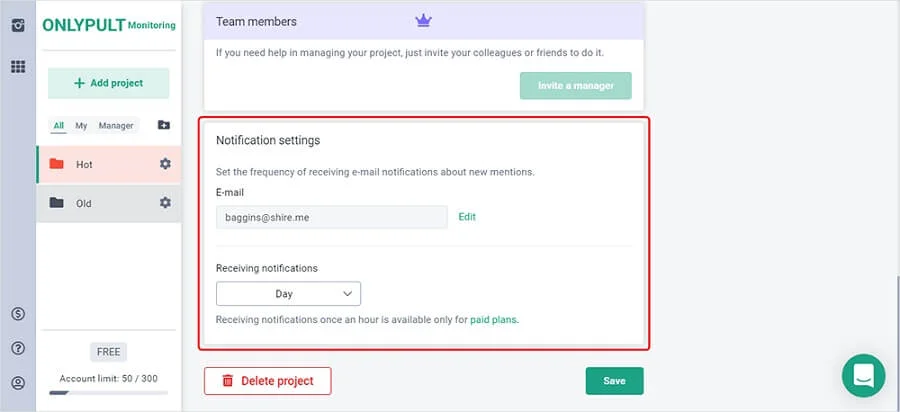 Set how often you want to receive notifications:
* Receiving notifications once an hour is available only for paid plans.
3. Monitoring for Reddit: changing settings
Reddit has changed some terms of use. So now, you need to log in to your Reddit account to search for the mentions.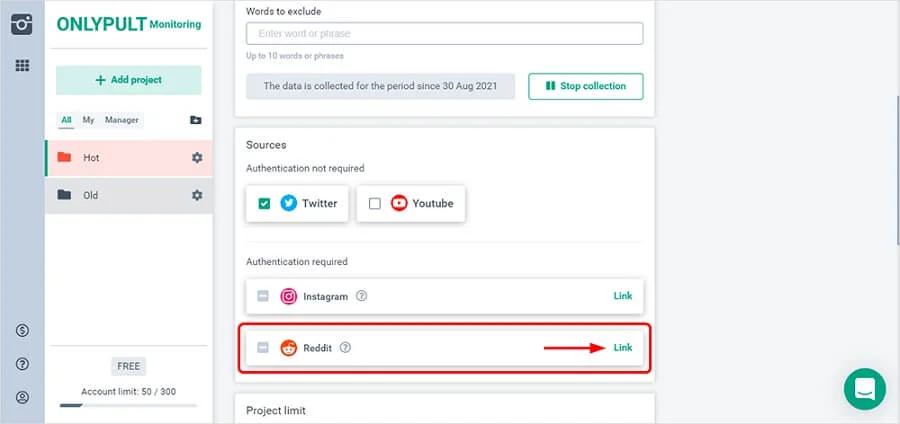 Friends! The most important, global, and hottest updates we were developing that summer are still coming soon! ??
So, stay tuned!
And, of course, we are always grateful for your feedback!