Instagram was a pioneer in visually-driven social marketing opportunities for brands. As such, it's no surprise that Instagram also helped pioneer a shift from image-driven marketing to video marketing. This shift was exacerbated by the roaring success of TikTok, forcing Instagram to compete on a new level.
Fortunately for brands, this shift has opened new opportunities for generating and capturing leads, building brand awareness, and converting paying customers.
Here's everything you need to know about Instagram videos and how to use them for your business profile.
Surprising Video Marketing Statistics
Investing in video marketing can be costly and time-consuming. As this form of connectivity with customers is relatively new, many brands wonder if the investment is worth the return.
The truth is, modern brands can't afford not to invest in video marketing. This medium is becoming more popular every day. If your competition isn't already using video marketing, now is the time to get ahead of the curve.
As of 2020, 58% of marketers planned on incorporating Instagram videos into their 2021 strategy, with 81% stating they saw a positive ROI on their video content. Additionally, 1 in 4 consumers made a purchase after watching a brand's Instagram story in 2020.
The key takeaway is that brands are leaving money on the table by failing to incorporate an Instagram video marketing strategy. Furthermore, they're creating a connectivity gap where the competition can come in and stake a claim.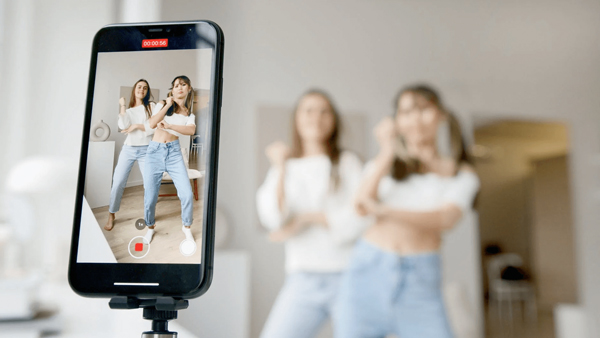 Types of Instagram Videos
As Instagram hopes to compete with the other video marketing platforms like TikTok and YouTube, they continuously adapt their offering. As a brand, there are four types of Instagram videos to consider when creating a video marketing strategy.
In-Feed Videos
As the name implies, in-feed videos are contained videos within the Instagram feed that show up on the grid. These videos are limited to one minute in length and offer limited functionality.
Stories
Stories have become a powerful mechanism for brands to connect with customers. Instagram Stories are comparable to Snapchat stories, offering the same vertical formatting and length limitations. Instagram Stories also disappear after 24 hours, though brands can keep their content in an archive to use as highlights and repurposed content.
Stories also have various enrichment options, including polls, questions, and a swipe-up linking functionality for accounts with over 10,000 followers.
Reels
Reels are the newest video offering from Instagram, offered as direct competition to TikTok. This format offers several benefits, including better reach and discovery and the ability to cross-promote and repurpose content from TikTok.
IGTV
IGTV is a longer format video offering that competes with YouTube. Preview clips of IGTV are showcased as in-feed videos, offering a link to continue watching. IGTV videos can be up to 60 minutes long when posted from a desktop application.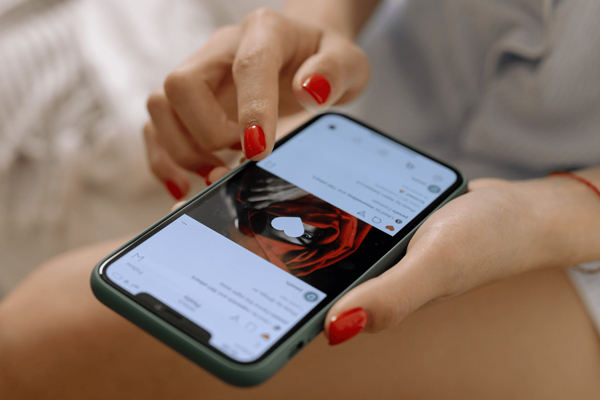 Benefits of Instagram Videos
As mentioned previously, Instagram videos are effective for generating leads and conversions. Here's why:
Better Reach and Discovery
One of the primary benefits of using Instagram videos is that they work better with the algorithm, getting priority over static posts. As a result, video content is more likely to show up on the discovery page and ultimately gets better reach when utilized with a strong hashtag strategy.
Better Engagement
Instagram measures engagement through likes, comments, shares, and saves, with the latter two weighted more heavily in the algorithm. Consumers are more likely to share a video via DM or to their Instagram Stories or save it for later. As such, 63% of video marketers report having higher engagement from video content in comparison to photo posts.
Minimal Effort
One of the most noteworthy benefits of using Instagram videos for marketing is how easy and accessible this medium is for even smaller businesses. Consumers no longer expect to see polished, perfect advertising videos from brands. They like authenticity and accept basic editing efforts.
As a brand, you only need a few tools to create stunning video content. The best selfie apps offer functional video editing tools that are sufficient for branded videos (Check out Facetune, for example). You don't have to spend thousands of dollars to create a video that converts.
Tips for Using Instagram Videos for Business
One of the most challenging aspects of creating video content for Instagram is knowing what to post. Use these helpful suggestions for idea generation when creating a content calendar.
Showcase Products or Services
One of the simplest forms of content is showcasing your product or service in a way that resonates with viewers. For example, a clothing retailer can showcase people modeling their outfits. A life coach can create a video offering helpful tips and tricks about a relevant topic or question.
Showcasing a product or service is a fantastic way to use video marketing to highlight the value of your offering. As a result, consumers will have more trust in your brand and be more likely to convert.
Create Tutorials and How-To Videos
Another fantastic way to use Instagram video marketing for your brand is to create tutorials or how-to videos. This strategy also works with influencer marketing, creating a partnership opportunity.
Show your audience how they can use your product. For example, a makeup brand might share different makeup tutorials with their product as the focal point. A food retailer or producer could show quick recipes that appeal to their target audience.
Tell Your Brand Story
Video marketing is also a powerful tool for sharing your brand story and giving consumers a peek behind the scenes. As authenticity and transparency are high on the list of modern consumer values, this is a great way to build trust with customers.
Use videos to show the work behind an event and introduce the human beings behind the brand. Share relatable content, like your people supporting philanthropic causes or a day in the life of your team.
Showcase User-Generated Content (UGC)
User-generated content (UGC) acts as social proof and improves your ROI on video marketing. Share UGC videos of customers enjoying your product or service. This could include their tutorials and how-to videos or testimonials.
Go Live
Going live on Instagram will disrupt your followers' scrolling experience and notify them that you're on the air. This provides a great opportunity to connect and answer questions, nourishing relationships with both new leads and established customers.
You can use other strategies from this list to go live or develop a full webinar or "AMA" session to engage your audience.
Create Launch Teasers
When it comes to creating compelling teasers, no brand does it better than Netflix. Using video teasers to build hype for new product and service launches is an incredible way to boost engagement, increase your reach, and build excitement that leads to conversions.
Use brief video clips that lead into a big reveal to get the most out of this strategy.
Partake in Video Challenges
Partake in TikTok video challenges by posting videos on your Instagram Reels. This strategy is a fantastic way to cross-publish content to expand your reach and engagement.
Trending video challenges come and go quickly. The key to successfully engaging in video challenges is acting quickly, being creative, and having fun.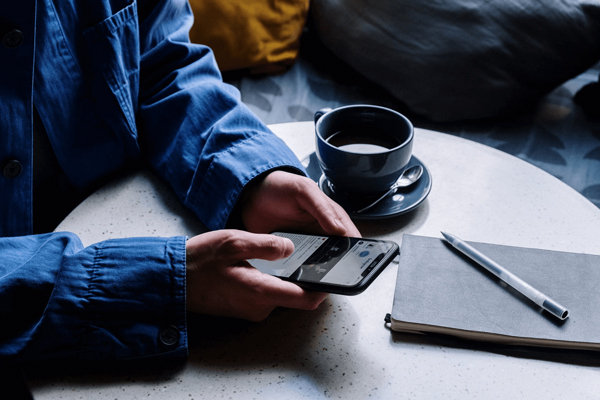 Final Thoughts
If your brand isn't using video marketing on Instagram, there's no better time to get started. Revisit your target audience and determine what content will speak to them. Start small with a few video posts, then use your analytics to adjust your strategy over time.
Keep in mind that your videos don't have to be perfect to be effective. Stick to the basics of formatting and editing, and learn from experience.