1. Videos
Instagram introduces Instagram-video, a new format of video content besides Reels. This is a restyling of IGTV. The main feature of this new format is the preview lasting 60 seconds instead of the current 15 seconds. Besides, cutting and adding filters to the video will be available when posting. Moreover, the option of tagging people and locations will be there as well. And, the crucial part, built-in ads will come along with this new format. Instagram aims to pay 55% of its income on ads back to the authors. We will see a paid monetization model — like on YouTube.
Stories
Current tendencies for stories are not about story-telling but rather about involvement through gamification as questions and quizzes, etc. The more stickers on Stories you have, the higher interaction with your audience you get and the better it goes. Instagram expands engagement of such stories. You can use Instagram story maker to make well-designed stories for your target audience.
Effects
You can use built-in AR effects or make your own ones for your stories. Making an effect that allows trying your product would be an excellent idea. For example, if you are selling furniture, you can make an impression that a person can put pieces of furniture in real rooms virtually. One more example: if you are producing clothes — you might make an effect allowing trying your clothes on. It is a great way to motivate to buy your product.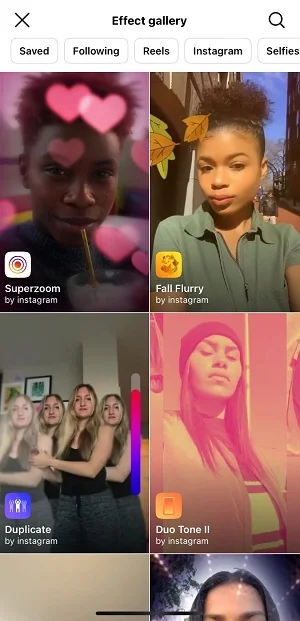 Live streams with guests
Live streams tend to leave single-participant format behind and to move on to a multiple-participants format (with two, three or maximum four participants allowed at the moment). Instagram currently allows maximum duration of up to four hours for live streams.
2. Real Life
Real-life pictures instead of attractive images are the second hot trend on Instagram. Sincerity is the new black, no more rose-tinged pictures, as puppetry and falsehood are palpable. Being positive and talking about your big success is good, but you do need to share your real emotions, feelings, and excitement. When you do so — your followers will get a chance to associate with you and see their own lives through your context.
3. Posts with text on carousel
If you have text for your posts — do it in the carousel. You can add photos and text (infographics or short phrases for swiping). When you create a list of something, do it both as text and pictures.
Users don't want to stay and carefully read long texts, as the information traffic has become too heavy. You can write a long read, but give it in a simple form and give key points as slides in the carousel.
4. Instagram page design
You need to have a unified vision for your Instagram account: a cohesive design and specific unique benefits making your account outstanding.
Users get an idea of your account within seconds when they look at your page for the first time. If there is nothing that catches their eye, if your page is yet another page, they will close it and leave. There must be something catchy, extraordinary, and maybe even provocative on your Instagram page.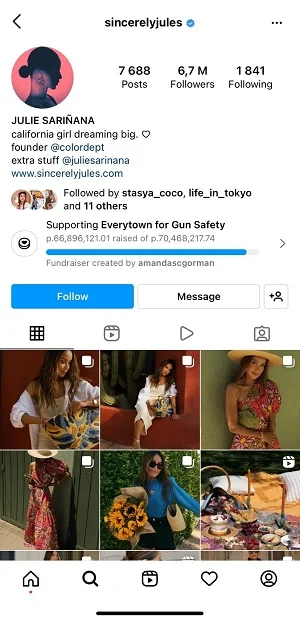 5. Cooperation with micro influencers
Companies tend to choose micro-influencers rather than big celebrities for cooperation (those with up to 100k subscribers are called micro-influencers, and those having up to 50k subscribers are called nano- influencers). Such companies see that working with micro-influencers brings better results: rates are lower, and the number of advertised products is less. There is a phenomenon called banner blindness, also known as ad blindness. We can clearly see it among the subscribers of top bloggers: too much advertising makes users blind to banner-like information, and they swipe it without looking at it. Nano- and micro-influencers take care of elegant and native advertising communications, as they don't have too much of it. Moreover, they reply to direct messages more often and make reposts if somebody tagged them in stories. It makes their connection with followers closer and weighty. And this is why many brands prefer nano- and micro-influencers to celebrities who have seriously high rates for advertising with a much weaker effect.
6. Social media as a shopping platform
Users do shopping using checkout payment without leaving Instagram in the US.
It looks like online shops are dying. People are looking for stuff on Instagram, and specifically, clothes and beauty products are in high demand.
By the way, a well-thought-out first line under your avatar will give better search results. It is this first line that is spotted by the search engines and is shown by the keywords.