Instagram statistics for the last year
Instagram is used by a billion people every month. 63% of people use Instagram at least once a day, and 500 million users watch Stories daily. On average, people spent 28 minutes a day on Instagram. Most likely, in 2021 this number will increase.
62% of users say that they took interest in products of a certain brand after they saw them in Stories. 11% of users shop on Instagram and 81% always look for product information on Instagram before making a purchase. Around the world, 130 million people click on advertising posts every day. As it can be seen, Instagram is one of the best platforms for selling goods and services. Here you can find the biggest concentration of customers with disposable income. These days it is a big crime not to be present on Instagram. If you want to develop your business and follow the latest trends, you should have set up an Instagram account long ago.
Instagram trends in 2021
Focus on Stories
The first trend is to focus on Stories instead of posts. No doubt, you should add posts from time to time, because there are people who only scroll the Feed, but there are also people who only watch Stories. The idea is that more and more people prefer the video format. Stories are fast and easy. There are still more people who prefer posts to videos, therefore, the competition in Stories is lower. For example, when you make a post, it is only shown to 10% of your audience. If your loyal audience endorses it by liking, commenting, saving, and reposting, Instagram marks your content as interesting and increases your reach by 20%, 30%, etc. As a result, it might even be shown on the Explore Page.
It is easier for people to interact with Stories than to give likes and write comments. Likes and comments are going through difficult times. Instagram even considers removing likes because fewer people give them. It is easier for the users to leave a quick reaction, take part in a quiz, or answer "Yes/No" to a poll.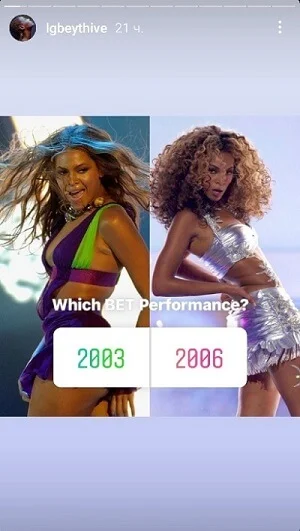 Augmented reality filters
It is important to use this tool not only for the sake of beauty. Filters or masks should be working for your brand. For example, if you sell glasses, it is a great idea to create a mask with different models, so that the users can try on your products.
You can also create entertaining masks with a fast-changing picture above the users' heads that freezes randomly. Another option is a carousel asking you to take a screenshot of a promotional coupon when it appears on the screen. You should make masks work for your brand.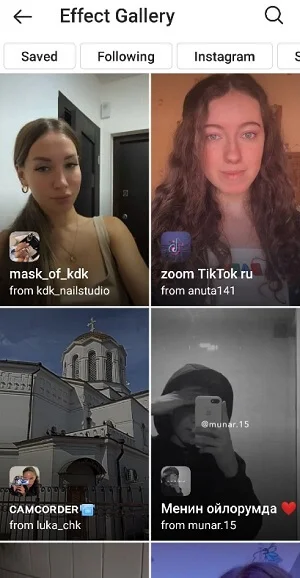 Music in Stories
Statistics show that 80% of Stories with music or voice-over work better than any advertising without sound. At the same time, 60% of users mute their Stories. If you make Stories, remember that the key moments should also be written down: many people don't turn the sound on, especially mothers whose children are asleep when they are on Instagram.
Instagram has also released a special feature called Reels. Reels are similar to TikTok; it allows adding 15-second videos with music and speeding videos up or down.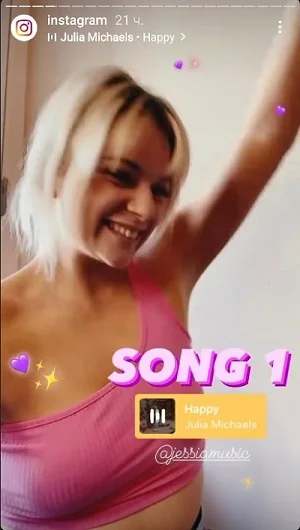 Shopping on Instagram
Shopping on Instagram is a trend that requires using shopping tags.
Shopping tags can be used for goods but are unavailable for services.
It is more convenient to buy products on Instagram than to be redirected several times: opening a profile, following the link in the header, searching for the catalogs, and finally buying an item.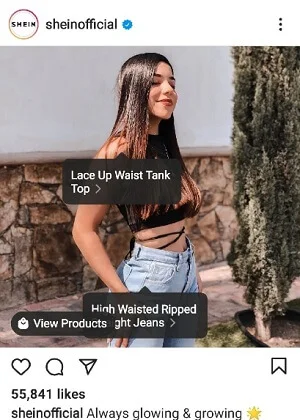 Getting on the Explore Page
200 million people view the Explore Page with recommended content every day.
It is much easier to get on the Explore Page with videos. IGTV takes four squares on the Explore Page. It means that videos are four times bigger than average posts on the Explore Page. Consequently, they are also more noticeable than posts.
Hashtags can serve you a good job when it comes to getting on the Explore Page; don't underestimate them. However, bear in mind that hashtags should be relevant to your post. You can even face a shadowban if your hashtags have nothing to do with the topic of your post.
Disappearance of organic growth
The second trend is a fact rather than a trend: unfortunately, organic growth on Instagram is on its last legs. It will disappear completely in 2021. If you want to grow organically, you need to start using TikTok. On Instagram, however, you need to use paid promotion. The only way to increase your popularity is through advertising: targeted advertising on Instagram or collaboration with bloggers.
Live content
Instagram prohibited using masks in Stories that drastically change facial features. The reason is that people, mainly teenagers, want to make plastic surgeries because they don't like their reflection in the mirror. Instagram strives for natural looks and is against using masks that distort faces.
It is also important for posts: photo editing should be natural, and photos should stay realistic.
Advertising from nano-influencers
Brands more often come to the understanding that it is better to buy advertising from micro-bloggers and even nano-bloggers, instead of million-plus bloggers. Nano-influencer is a blogger with followers ranging from 10 thousand to 30-50 thousand. Advertising from nano-bloggers is much cheaper. Moreover, the efficiency of buying from ten nano-bloggers is higher than buying from a single million-plus blogger. The followers tend to trust blogs with smaller audiences because they have less advertising and have a more responsible approach to advertising.
Character limit extension
Currently, Instagram has a limit of 2200 characters, which is quite often not enough for a long article. Most likely, Instagram will increase the number of characters in 2021, and Instagram accounts will turn into landing pages similar to websites that sell – lots of information not limited by the number of characters.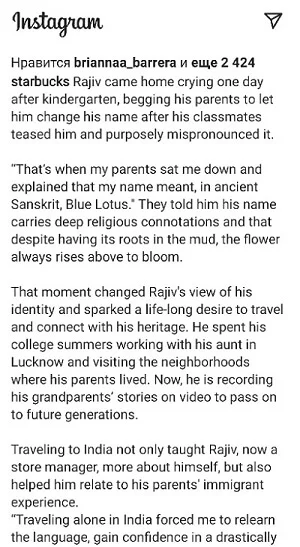 Integration with Facebook
Instagram is moving towards integration with Facebook because Facebook is losing its popularity while Instagram is on the rise. They are currently trying to join Facebook and Instagram Direct messages. When making a post, if you have a business profile on Instagram, you can just tick the box, and the post will automatically appear on your business page on Facebook. By using this function, you increase your audience both on Instagram and Facebook.
It is expected that Instagram will improve its desktop version (the interface used on computers). This year Instagram Direct, previously unavailable on a desktop version, was introduced. But there are still quite a few limitations there. For example, you can't run Live streams on a computer.
Likes removal
Instagram is heading towards the removal of likes. People who follow Instagram trends know that likes were removed in many countries and then brought back.
When it comes to the promotion of posts, not only likes are considered, but also all the reactions, including the time people spend on reading a post. If you open the post, unfold the text, and read it till the end, Instagram will note it. So, the future posts of the same person will be shown in your Feed more often.
Private accounts
An increasing number of bloggers create an additional page or a closed community where only close friends and loyal followers are invited. Instagram already has a feature that allows showing Stories only to your close friends; you can decide on the list of people in the settings.
More and more influencers create private communities. There is even a term on English-speaking Instagram – "Finsta" – standing for "fake insta". In reality, it is an account that requires invitations. The main account is called "Rinsta" for "real insta."
You can find beautiful pictures and advertising in the main account. In the second account, however, you will find live pictures, down-to-earth content that is rarely edited.
Have you heard about the OnlyFans app? It is a platform that charges followers for having access to the second account of a blogger.