Twitter is one of the dominating social media platforms out there today. Companies often use it to connect with and advertise their brand to consumers worldwide. Regular users can follow companies to get the latest updates on products, promotions, and brand news. It is also used for personal reasons, such as keeping in touch with friends, family, and colleagues.
All of these uses generally require knowledge and implementation of images. These various types of images perform different functions and have different file sizes and dimension requirements. Things can quickly become confusing, and poorly resized image uploads do not reflect well on the account holder.
To make matters worse, these requirements often change when Twitter decides to overhaul its website interface. New features are also often added that utilize images. Therefore, it is essential to keep up with the latest trends and be well informed about the ever-changing Twitter image requirement.
This article will look into the different types of Twitter images and their optimal sizes to keep your Twitter account images looking polished and professional.
Twitter Banner Size
A Twitter Banner is also known as a Twitter Cover or Twitter header. This is due to other social media platforms having a similar feature known as covers and banners. However, Twitter officially refers to them as header images. This is the larger image used to customize Twitter accounts and is found across the top of the account page.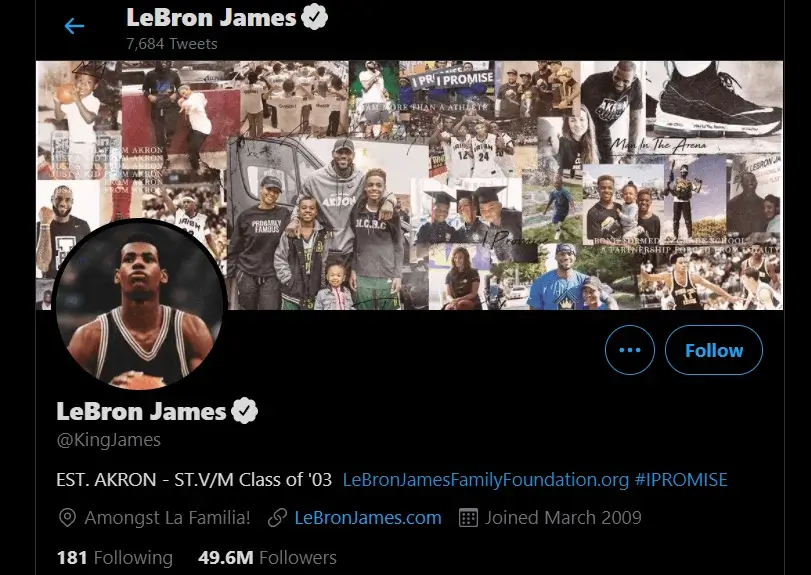 Dimensions
Twitter recommends that the optimal banner size is 1500 x 500 pixels, and the maximum file size is 5 MB. In general, the optimal ratio for a Twitter banner is 3:1, and Twitter allows you to resize images with respect to the 1500 x 500 pixel size.
Thus, any image with a 3:1 ratio and 5 MB or less can be uploaded and adjusted to fit perfectly. Any image that does not have a 3:1 ratio will result in an ill-fitted or cropped image.
You must also account for the space occupied by the profile picture in the lower-left corner. The visibility of the banner will look more like this: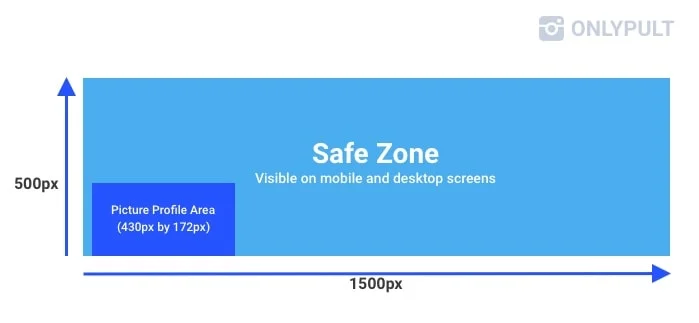 Supported file formats are JPEG, GIF, and PNG. Animated images are not supported for banners.
How to Upload a Twitter Banner
Sign in to your account either on the app or the Twitter website
Go to your profile
Click Edit Profile
Click onto the header placeholder in the profile preview screen
Choose an image
Use the slider tool to zoom in and out to adjust the perfect placement of the image in the banner
Click apply
The image will appear in the preview. If you are happy with the placement, click save, and it will automatically update your cover image.
Tips
Note that Twitter banners could be cropped at the top and the bottom by 60 pixels due to auto-display optimization of the website to adjust for different sized monitors. You can account for this by leaving 60-pixel width spaces above and below the desired image.
Twitter Profile Picture Size
Twitter recommends that the optimal dimensions for profile pictures are 400 x 400 pixels. The maximum file size is 2 MB. Just like for banner images, supported file formats are again JPEG, GIF, and PNG. Similarly, animated images cannot be used for profile pictures.
Profile pictures are displayed in a circle, so ensure all details you wish to include from the desired image can be visible within the circle.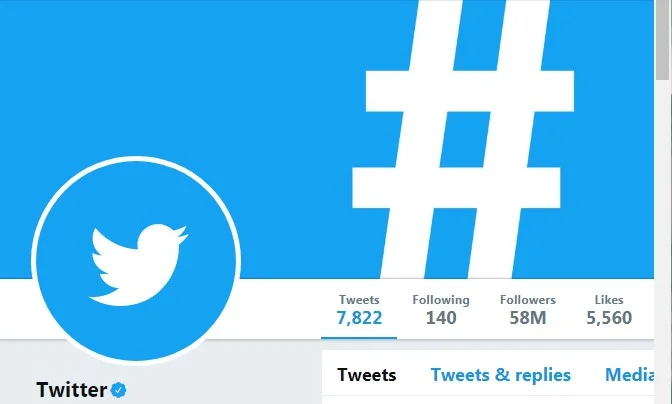 Check out Twitter's official guide on how to upload a profile photo.
GIF
A Graphics Interchange Format, also known as a GIF, is a lossless image file format that supports both animated and static images. These can be posted in Tweets.
Tweeted Images
Tweeted images, also known as in-stream images, are images that are attached and posted alongside Tweets. They will appear in Twitter timelines and feeds. The ideal size for tweeted images is 1200 x 675 pixels. This has an aspect ratio of 16:9, and so any image that fits this ratio will work well. The maximum file size is 5 MB when uploading on mobile devices and up to 15 MB on desktop. Animated GIFs are supported, along with JPEG and PNG file formats.
You can attach up to four images per Tweet. The more images you attach, the smaller your image previews will appear in timelines. Images will be stacked to fit the 1200 x 675 pixel area.
A Tweet featuring two images will have aspect ratios of 7:8 each.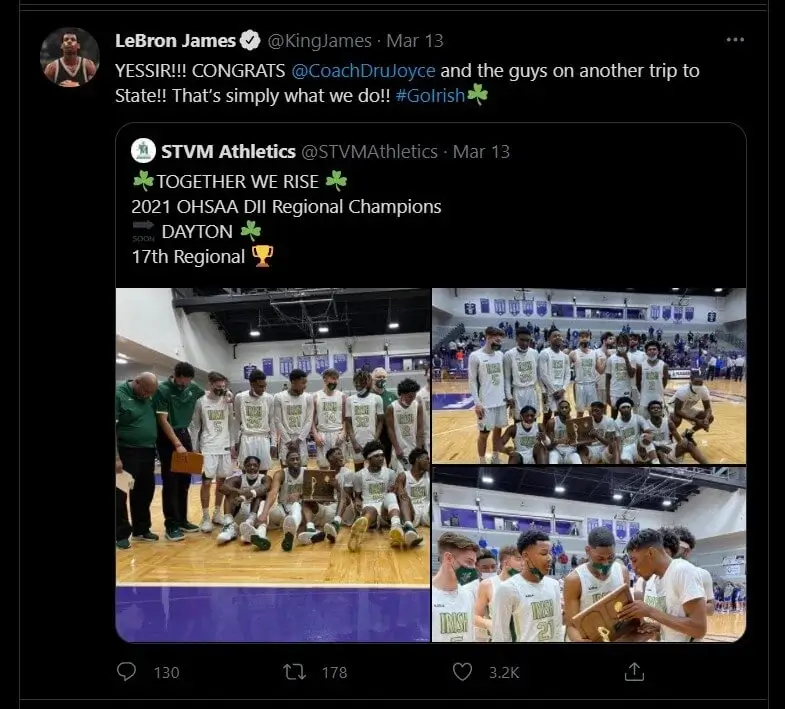 A Tweet featuring three images will have one at an aspect ratio of 7:8 and two at a smaller ratio of 4:7.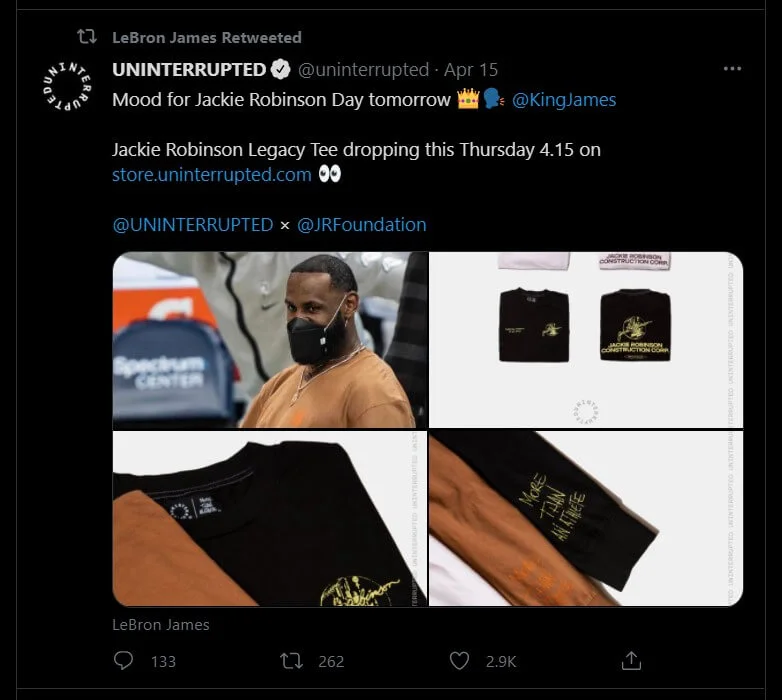 A Tweet featuring four images will be arranged in a 2 by 2 grid, each with a 4:7 aspect ratio.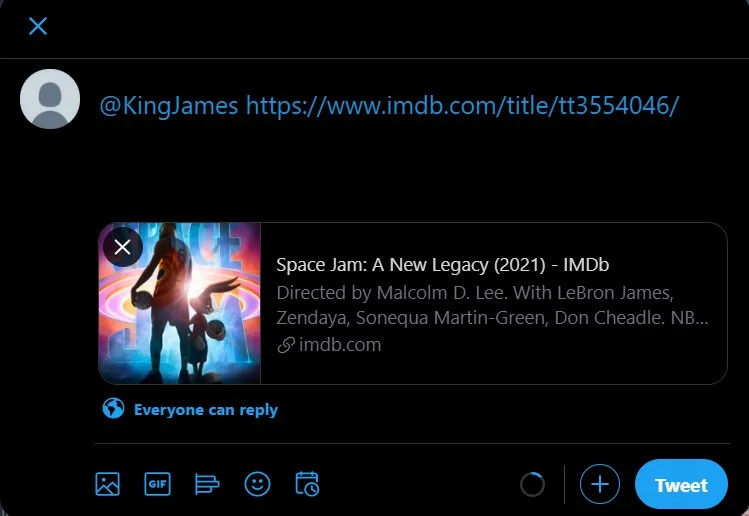 Shared Image or Link
To share an image on Twitter, simply:
Click to compose a Tweet
Click the picture icon button at the bottom left corner of the window
Locate the desired image using the file locator that pops up on the screen
Select the image and upload it from your computer
The image will be displayed as a thumbnail underneath the Tweet textbox field. You may choose to write some text to accompany the image or leave it blank. But ensure that you have enough characters to accommodate the link generated by Twitter that allows your image to be viewed.
Click the Tweet button, and it will be posted onto your account stream.
Sharing a link on Twitter is done by simply copying and pasting the link directly into the box where the text in a Tweet is composed. You can accompany the link with some text of your own, but your text, including the link, must be within the character limit. The current character limit is 280 characters.
Twitter Ad Sizes
Twitter ads are an opportunity for businesses on Twitter to showcase and advertise their products and services. They are marked as "promoted" by Twitter and can be liked and retweeted.
Recommended image sizes are in the following table:
| | | | |
| --- | --- | --- | --- |
| Ad type | Recommended Pixel Size | Recommended Ratio | Maximum File Size |
| Website card image | 800 x 418 pixels or 800 x 800 pixels | 1.91:1 aspect ratio or 1:1 aspect ratio | 20 MB |
| App card image | 800 x 418 pixels or 800 x 800 pixels | 1.91:1 aspect ratio for 1:1 aspect ratio | 3 MB |
| Carousels | 800 x 418 pixels or 800 x 800 pixels | 1.91:1 aspect ratio or for 1:1 aspect ratio | 20 MB for 2 to 6 image cards |
| Direct message card | 800 x 418 pixels | 1.91:1 aspect ratio | 3 MB |
| Conversation card | 800 x 418 pixels | 1.91:1 aspect ratio | 3 MB |
Twitter Card Images
Twitter cards are images generated and embedded within a Tweet that contains a link. The position of the image in the card can be adjusted to ensure the image is displayed correctly in-stream. The optimal dimensions for Twitter cards vary depending on the type of Twitter card.
Note: the image use for Twitter cards cannot be chosen and is automatically generated by the websites you have linked using Twitter card properties within their HTML code.
To preview a Twitter card before posting, you can use Twitter's Card Validator.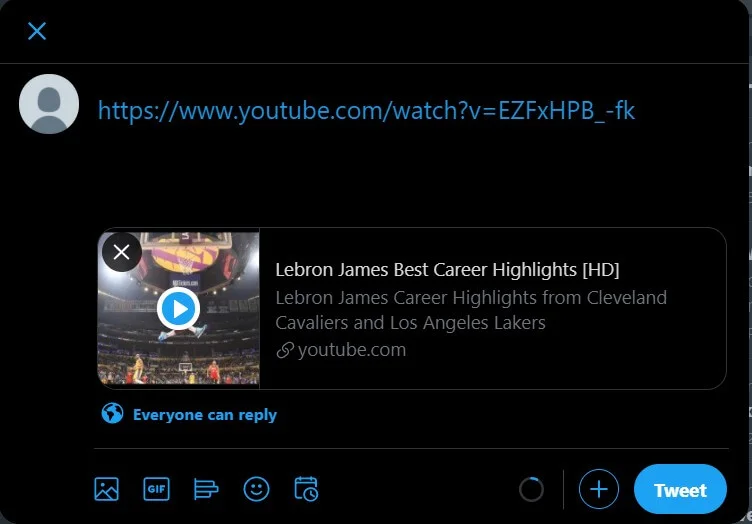 Image Size for Summary Cards
Summary cards are thumbnails that are displayed to provide the basic information about the link. Information typically includes the page title, author name, and a brief description with a maximum character limit of 200.
Recommended dimensions are 120 x 120 pixels
Aspect ratio is 1:1 
Supported file types are JPEG, GIF, PNG
The maximum file size is 1 MB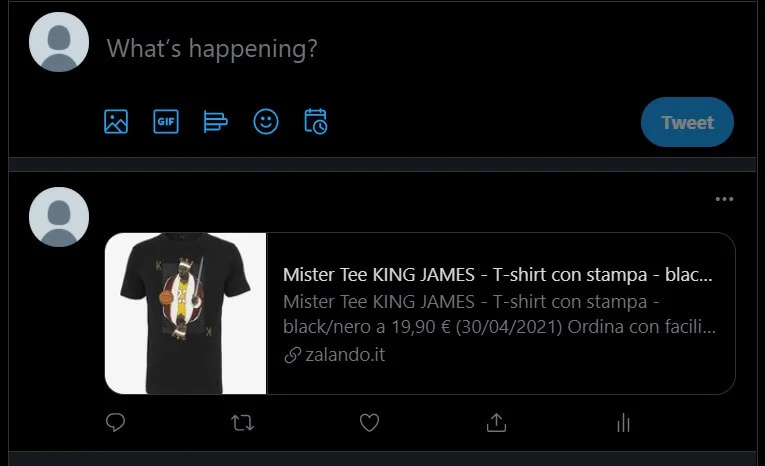 Image Size for Product Cards
Product cards are often embedded when the link provided is from an online retailer to help drive web traffic and consumer interest. It will include vital information about the product such as product name, a short description, and two other details such as location and price.
Recommended dimensions are 160 x 160 pixels
The aspect ratio is 1:1 
Supported file types are JPEG, GIF, PNG
The maximum file size is 1 MB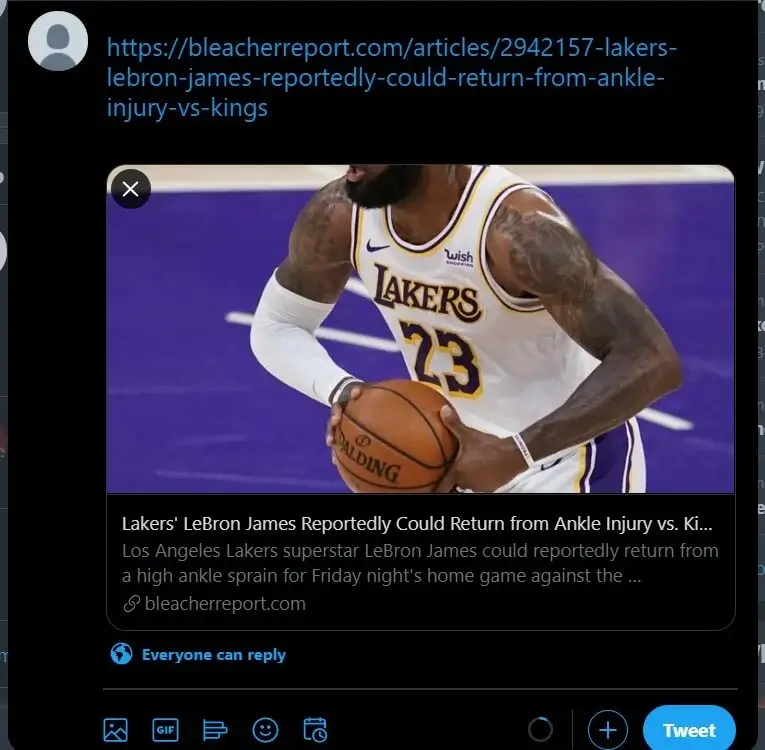 Image Size for Website Cards
Website cards are typically used to draw attention and promote websites and are often posted alongside pre-set call-to-action features and a direct link to the website.
Recommended dimensions are: 800 x 320 pixels
The aspect ratio is 5:2 
Supported file types are JPEG, GIF, PNG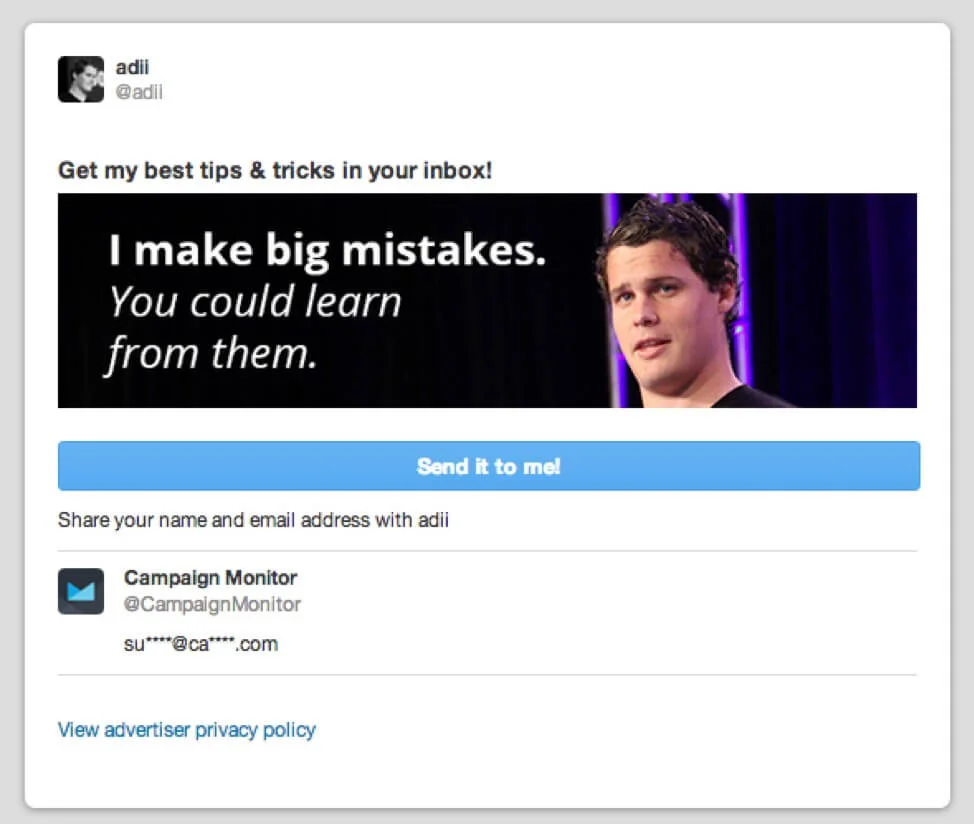 Image Size for Lead Generation Cards
Lead generation cards are displayed above a call-to-action button and the text of the Tweet above it.
Recommended dimensions are 800 x 200 pixels
Ratio is 4:1 
Supported file types are JPEG, GIF, PNG
Top 10 Tools For Twitter Pictures
BeFunky - BeFunky can lock aspect ratios so that images can be resized without distortion. The free option does the basic job, but if you want more features, you can go for the premium service and add some filters and effects!

Onlypult - Onlypult is an all-in-one social media management service that includes various tools and capabilities to keep on top of all your social media accounts and helps to monitor analytics amongst many other useful functions. It also includes an image editor that resizes images to perfection for the most popular social media platforms.

B.I.R.M.E – B.I.R.M.E stands for Batch Image Resizing Made Easy, and that is exactly what it delivers. This handy tool can resize multiple images simultaneously. It can even add borders with customizable pixel width, great for adjusting the 60-pixel discretion of Twitter banners on mobile devices.

Social Image Resizer Tool – this online tool allows you to optimize images for use across multiple popular social media platforms. Recommended image sizes already pre-set, making resizing quick and easy.

I Love IMG - I Love IMG is a powerful yet simple to use the tool that can resize multiple images at the same time but has an extra feature to stop images of a specified size not to be enlarged in the batch. This will help you avoid accidentally resizing small images with the rest in your selection and risk having a blurry low-quality image output. It also has an image compression ability.

Adobe Photoshop - this multi-purpose famed photo editing software is a good choice for those who design their own images. This can resize existing images, but if users plan to create their own profile and banner images for Twitter, they can start with the recommended image sizes as a canvas and work to design them accordingly. The most affordable prescription option is $9.98 a month.

Promo – another easy-to-use free online tool with pre-set dimensions and useful previews of these dimensions to ensure you choose the correct pre-set. All popular social media platforms are catered to with Promo. However, image quality can be lost if you choose to enlarge images with this tool.

Fast Stone - is $19.95 for a lifetime license and a Windows-only software download. It is an essential tool for those who edit images regularly. It can rename, resize, crop, rotate, add text, change color, and add a watermark to copyright images. Its batch processing speed is excellent, and multiple images can be resized automatically with one click.

Simple Image Resizer – is an intuitive and free online tool that can resize images for any purpose without hassle. Dimensions can be customizable by entering desired pixel width and height or, alternatively, toggling with a slider. It does have ads, which is to be expected from a free tool.

Deep Image AI - this advanced tool specializes particularly in enlarging images without losing image quality. The resolution is preserved by implementing deep learning technology. This is an online tool but costs $39 a month and has a limit of 500 image resizes.
Summary
Twitter is one of the most widely used social media platforms in the world. It is estimated that a quarter of the online community owns a Twitter account. There are currently over 300 million accounts and approximately 190 million daily active users. This means a lot of people will be viewing images of your post on their streams. Therefore, it is important to get the dimensions correct for optimal display.
Luckily, Twitter is a mobile-friendly website, and their app is also fully optimized for all images to be resized automatically to adapt to different screen sizes. But it is advised by Twitter experts to test and view images on a secondary account using a mobile device first before uploading onto the main account.
A badly displayed image can reflect poorly on official Twitter accounts for companies and can come across as unprofessional. Hopefully, this guide can save you from a Twitter image blunder and has helped you to understand how to create perfect Twitter images every time!