Social media algorithms are changing — such changes force the platforms to work actively on their current strategies. You must constantly monitor the experience of competing companies and updates: you will be able to get a high level of user engagement and even foresee the changes only by keeping your finger on the pulse.
The fact that Tesla and Space X founder Elon Musk bought Twitter will be the reason for its changes. Musk — as an avid user — has long chosen this platform as one of his favorites, with his tweet getting about 125,000 likes on average. The following changes are among those that Musk has repeatedly voiced: a possibility to write long tweets, an edit button, user authentication, and changes in content moderation policies.
Twitter Blue
Service available for subscription in the US, Canada, Australia, and New Zealand. It allows users to customize Twitter with the consideration of personal preferences. New theme colors, a possibility to create bookmark folders, and the Undo button for unmaking the tweet.
It also includes a feature that allows users to read ad-free articles offered by Twitter Blue, for example, The Washington Post, Buzzfeed, and Reuters. People also expect Twitter Blue subscribers to be the first to enjoy early access to the Twitter NFT portfolio.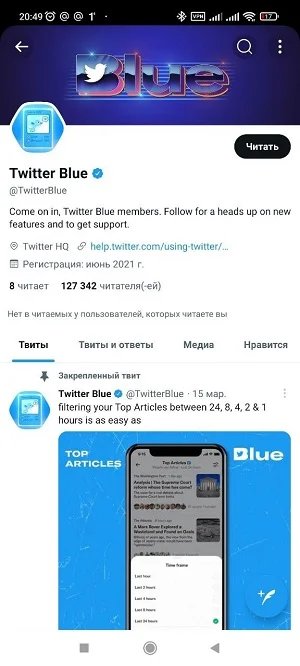 &nbsp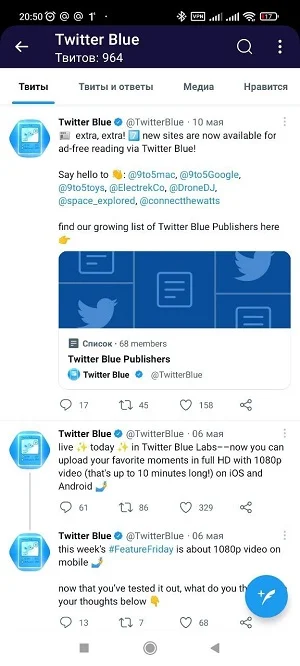 Twitter Blue's official account
Downvotes
The Downvotes button is like the Dislike button on YouTube. Currently, it is available only to a limited number of users. Twitter first announced the start of testing in July 2021, and in February 2022, the social media platform started testing this tool more keenly.
As a company representatives state, the Downvotes feature is aimed at helping analyze the content people want to see. The possibility to opt for a 'Dislike' is one of the signs of a democracy functioning in a public area.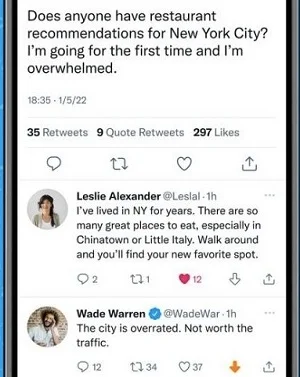 Flock
It is a tool for creating closed groups and sharing content only with chosen users. A similar feature has been long available on Instagram. According to Twitter representatives, you can change the tool name Flock in the final version.
You can choose up to 150 people to include in your private group. Users can update the group, and people will not get notified if they get removed from the list. Users in the group will see the following message: 'You can see this Tweet because the author has added you to their Flock.'
Edit button
You cannot edit tweets: if there are typos and other problems, the only solution is to delete the tweet or write a follow-up tweet with the corrected typo. It is not convenient, especially when you notice a typo after the tweet has already received likes and retweets.
It is unclear if Twitter will make the Edit button available to all users or if the new feature will be available only for Twitter Blue subscribers. The Twitter management team will announce it later.
What else?
Besides the updates mentioned above, the stories feature is also being tested. It will allow users to read long tweets as articles. Another unique feature will be for users to delete themselves if they get tagged in the tweet.
Twitter Communities is a new feature providing a possibility for a group of like-minded people to get together and build a conversation around a topic of their common interest. The Twitter Community official account announced the new feature in January.
The safe mode feature is still being tested — the function will automatically block accounts containing obscene or offensive language.