Last year, Instagram celebrated its 10th anniversary, but still, not everyone uses it yet.
Instagram is now the sixth most visited site in the world. But this social network is designed basically like a smartphone app, so the application takes fourth place in the world in terms of frequency of use. It follows Facebook, WhatsApp, and Facebook messenger taking higher positions. By the end of 2010, that is, literally in two months, more than a million users registered on Instagram, and last year the figure grew above a billion.
Just imagine, every seventh person in the world uses Instagram. By the way, over the year in Western Europe, there was an increase of users by 17%. Although before the pandemic, the growth was supposed to reach only 5.2%.
On average today, a user spends 30 minutes on Instagram daily — it is 4 minutes a day more than in 2019.
Remarkably, 88% of Instagram users live not in America. And in terms of the number of users, India ranks the first — 120 million; followed by Brazil - 95 million; Indonesia — 78; and Russia — 54 million.
The distribution of the number of women and men among users is also worth considering — 51% are women, and 49% of users are men, almost equally.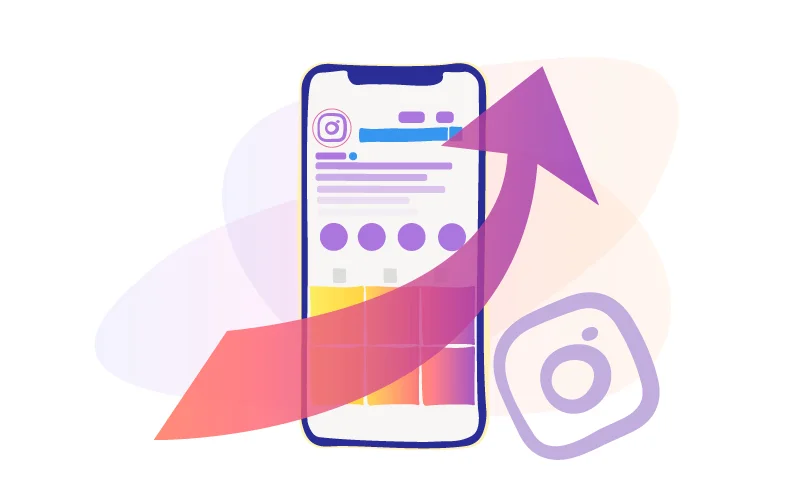 11% of users buy directly on Instagram using shopping tags. And 81% of users are looking for information about goods and services on Instagram before purchasing. The app allows seeing how the clothes look and reading reviews. People do not go to Google — they use Instagram. And if people cannot find our business there — your goods and services are not there. You can calculate how many potential customers you lose every day.
Five hundred million Instagram users watch stories every day. 58% say they became more interested in the brand's products after seeing them in Stories, and 50% swiped and visited the site to purchase after seeing a product in Stories.
90% of Instagram users follow at least one business account. That is, in addition to their family and friends on Instagram, they also track at least one business profile.
36.2% of business people use Instagram to stay updated on new products. It is less than YouTube, Facebook, and WhatsApp. But if you are not on Instagram, you lose 30% of potential partners and customers from the b2b sector.
Instagram is constantly growing and continues to be the best platform for selling goods and services. Therefore, if your business still does not use this powerful tool to attract customers and communicate with partners to show your new products, goods, and services — you are losing a big part of paying audience and your potential customers.