Most often, mistakes and issues with targeting result from attempts to take the audience by storm, sell directly via advertising. However, there are different advertising options, different products, and different selling strategies. We introduce seven formats you can use to reach your objectives in any social network: VK, Facebook, Instagram, etc.
1. Direct sales
Probably the most common way to advertise is to be direct and simple — no endless stories needed. Just tell what the product does, state its price, give a link, let people buy it through direct messages on Instagram or another social network.
Unfortunately, not everything is that easy to sell. The higher the price, the more complex the product/service, the more resistant the market.
Direct sales are appropriate for simple, cheap, and understandable offerings.
2. Useful content sales
Promotion through helpful content means: instead of touting something directly and offering to buy or book it, we give potential customers useful info. It might be a post dedicated to the product, a manual, hints, tips, reviews, comparisons; there are many ways to intrigue people with no-bullshit content and get them to visit your profile page. This way, they are likely to subscribe and find out more about what you do or your company.
This format is appropriate for complex products or services that take longer to win people's trust, affection, and interest. They have to be wooed first.
3. Promotion through a personal brand
Format number three is similar to the previous one. However, instead of promoting a corporate account, we emphasize a person – an expert or a guru – most importantly, a personality who introduces the product displaying its characteristics and expertise
How can a personal brand help with targeting? Useful content, life stories, video blogs. There are many possible formats; it all depends on the expert and the product. Some companies prefer to pay for life stories instead of using expert advice. Innocent users buy into the false sincerity and charm, stop by the channel, and fall into the honeypot. They get hooked, read other posts or watch videos, and end up buying product X.
That format is widely used on social networks nowadays because people find it easier to trust a human being rather than firms and brands who may be fakes behind their clip art. A real, live, talking person making videos and uploading stories receives a credit of trust, which the sponsors can exploit.
4. Free samples
Instead of selling, advertisements offer free samples – either a trial product or a lite version (demo, book, checklist, guide, etc.) The freebie lets the users try out the product and lures them towards the real deal. Sales can be managed automatically through newsletters, chatbots, call centers, focusing on users who have downloaded or received a free product.
Both virtual and physical products can be sampled (cosmetics, etc.).
If you want to interest the audience with free samples, make sure they are cool, attractive, and really helpful.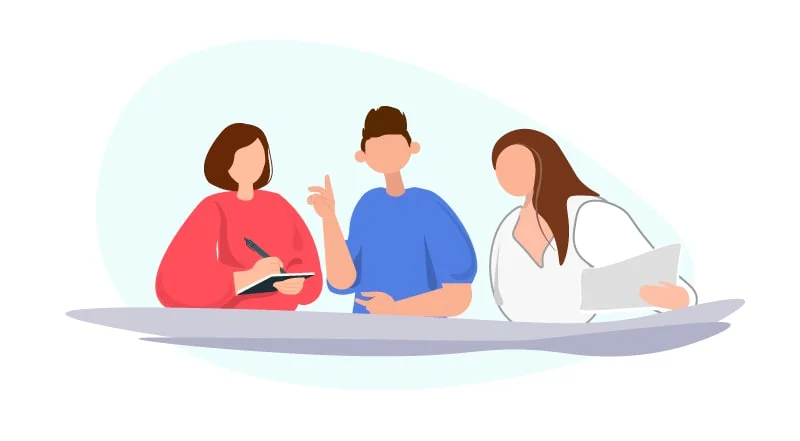 5. Quizzes
The would-be customers should answer a few questions on a website or state their preferences. Quizzes are often used in construction sales: repair services, custom furniture, and other fields, where people need to give some input.
Here, the advertisement encourages viewers to take quizzes or pass tests: for example, calculate the would-be kitchen's parameters and price with a discount. Instead of pushing forward kitchen furniture, you invite the users to find out the price for the chosen length, the number of cupboards, desired finishing material, and so on. The users are told to leave their contact details to receive an estimate; later on, one of the managers armed with this information can give a call and push the deal through. The users get a small bonus for leaving their contact information, but they are doing more than that: they are also answering the questions.
What is the point of such questions? In fact, the users spend time being involved in the process, answering one, two, three questions, increasing the chance that they will provide their contact information in the end.
6. Chatbots
Bots can help people choose items, answer questions and distribute gifts and free samples. There are many functions chatbots are good for. You need to come up with a series of actions to involve and nudge the visitor towards a purpose. Engagement is crucial here: the user must find it interesting to get information and complete tasks through the bot. Your ad should revolve around bot interaction. You should offer the audience to obtain something and lead people straight to the bot; in turn, the bot starts making suggestions, asking questions, giving the forms to fill out, buttons to push, options to select.
7. Media advertising
In brief, this is a story about your product – for example, a juice TV commercial. However, there is no call to go and buy the juice. Nothing is enforced: there is no "click here" button; the ad only entices the viewer.
Such ads usually take the form of video materials and are meant to improve brand recognition or introduce new brands.


That is not the last advertising format out there. There are many choices – it all depends on your creativity, customer journey, and the sales funnel. These factors will determine whether you need to accrue subscribers, roll out direct sales, or dig out complicated sinkholes with bots, e-mail bulletins, sites, and landing pages.