Today we are going to review nine different formats of running a blog or page on Instagram. We will learn how these formats work and how to implement and mix them to make your account more engaging.
1. A personal page
Let's start with the simplest and the most widespread format on Instagram – a personal page for friends and family. It is a page for personal use where people post private pictures. Most users have this type of account: they post for their friends. It is an excellent idea if it is not a commercial page.
However, as soon as you decide to run an account to earn money, promote a project or a personal brand, and launch advertising, this format will not be suitable. The most difficult about it is shifting from your everyday feed pictures to engaging posts for the masses. A personal blog is not relevant for advertising and promotion. Only your close friends want to know what is going on in your life.
2. A personal brand
A personal brand is quite often about your expertise. This format is not about running a page for your friends and family and posting pictures of your children and loved ones. Personal brand blogs need to show your expertise, share your knowledge, and give advice other people can use. You can also tell your followers about your business and projects. On average, 80% of your blog is information about your work, experience, business, and other things that show your expertise. 20% is for private content.
3. An online shop
Another popular format is an online shop that sells certain products. It is most likely a product catalog. A format of an online shop is quite tricky. It is vital not to be boring and try to be creative instead. If you keep posting identical photos of your products, your followers will get bored very quickly. We recommend posting bright, colorful, and dynamic pictures that are interesting to look at and show something unusual. Avoid monotonous content, be creative and share engaging content.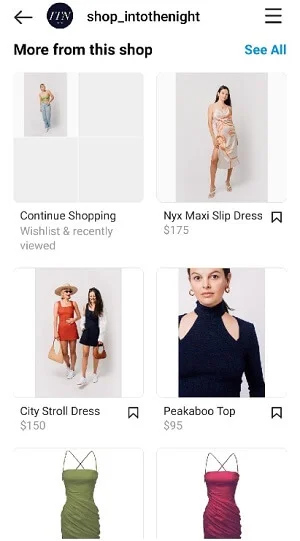 4. Corporate account
A generic corporate account is probably the most primitive and straightforward format. It means that your company logo is the avatar picture, the company name is put in the description, and all the posts are about the commercial activity of the company. In 90% of cases, people don't know how to run a corporate account. It is not a surprise because it is rather difficult, as no one wants to spend time creating engaging content, adding diversity, and making interesting, entertaining posts.
When you start promoting your corporate account try to think why people would potentially want to follow it. Make sure to create a visual identity of your brand and share valuable and interesting information. Then people might start following your corporate account.
5. Thematic community
This format is all about creating thematic communities that join people based on their interests. Such communities have a lot of content, but it is all devoted to the same topic. Here you won't find logos, a company's name, links to websites, or phone numbers, because it is only typical for corporate accounts. In a thematic community, there is no direct advertising. Nevertheless, it can be integrated into the feed, posts, and stories — so information about your commercial tasks and projects can be shared.
If you have a lot of qualitative content, consider setting up a thematic community. A blog in this format is easy to promote as users are more likely to share content from a thematic account than from a corporate account because they tend to think it is hidden advertising.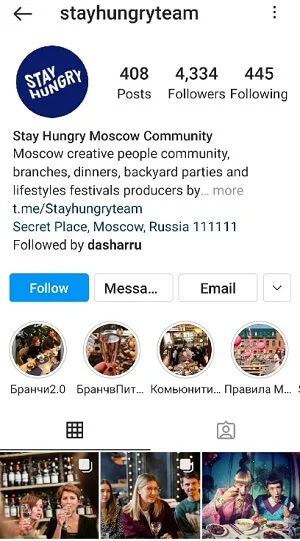 6. Visual content
We talk about visual content when the value of the information is in one picture or a set of them. People follow such accounts not to read and get valuable information, not to see what is going on in a person's life either. People do it to see pictures. The visual aspect of the content is enough for them — they don't care as much for the rest.
7. Blogs of celebrities
Many people make a mistake when they try to promote something on Instagram —they start copying celebrities' way of blogging. Instagram users, bloggers, authors, and even some experts start running their blogs just as famous people do. Unfortunately, it does not work. Celebrities often run their blogs as personal accounts. Due to their popularity, people see their names now and then and get interested in their personalities. People like watching celebrities' lives. That is why, in most cases, it is enough to post a photo with a beautiful caption or just show up in Stories. Followers will be happy as a person is a celebrity.
However, if it is a blog of an unknown person who does not have a big audience, such an approach will not work.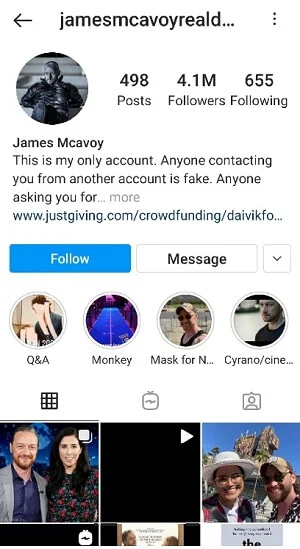 8. Humor blogs
It is a distinct format focused on humorous content. After all, Instagram is more about communication and entertainment than business, when people study and read helpful content. People tend to unwind when they open a social network account, and short funny videos are probably the most popular format on Instagram.
9. Blogger account
The blogger account is another format on Instagram. Here a logical question might arise: what makes a blogger account different from a personal one and a personal brand? Expert profiles have a clear purpose — they share a lot of educational and helpful content. Bloggers, however, run their accounts a bit differently. They share more lifestyle content when people only show how they live, the world around them, and express their thoughts. In a blogger account, you will not see much helpful content, such as articles or guides.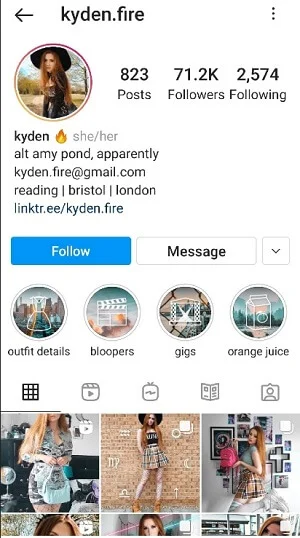 What format to choose?
Do not limit yourself. You can try combining lifestyle, expert, and video content. It can also be a good idea to add humor and share helpful content. If you are also skillful at integrating advertising into your content, your business or project will be thriving.