"One Instagram account story" column continues. Today we are talking about an Instagram account of one of the most famous modern photographers.
Cory Richards is a National Geographic photographer and filmmaker. At the age of 14 a simple American boy quit the school and actually found himself without a roof over his head. He decided to dedicate his fate to his favorite hobby of photography and mountains.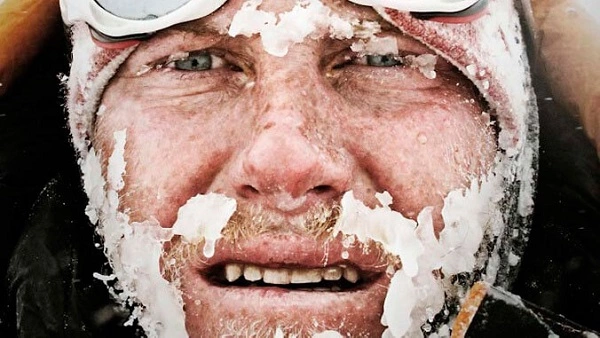 Cory Richards is not just a photographer, he's also a climber. Cory made a lot of climbs and put his life in danger. For example, he had conquered the summit of Hkakabo Razi Mountain in Myanmar, which is considered the tallest mountain in South Asia. He is also the first American in history who had conquered 8 km summit of Gasherbrum II Mountain (Pakistan).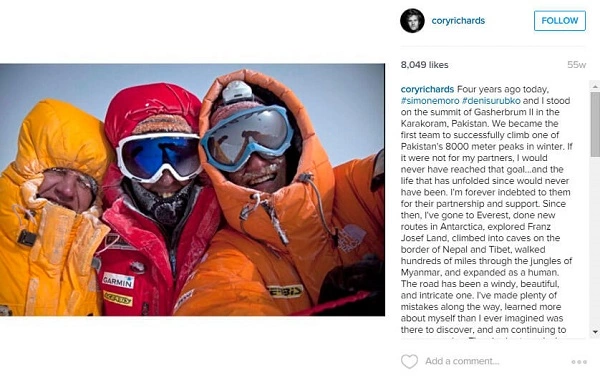 Cory himself admits that his professionalism is an endless struggle. A few years ago, Blue Chalk Studio created a short film, telling about the bravery of the photographer. The film (link is external) even took several documentary film awards.
Cory's Instagram account is devoted exclusively to travel. No private life or extra assessments. Photos of nature, animals and people intersect with stories about difficulties that the photographer and his team had to endure while shooting masterpieces. Of course, a huge part of the work is devoted to mountains and climbing.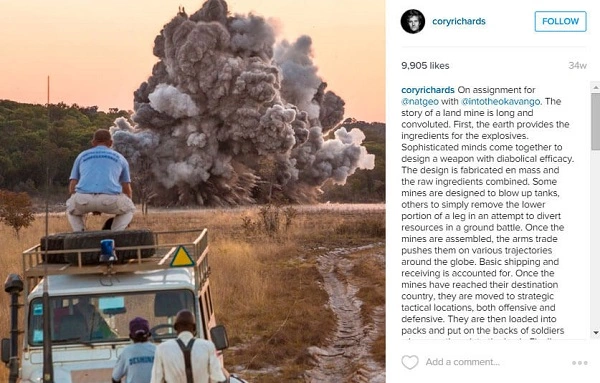 The photographer admits that instead of a digital camera, an iPhone often appears in his hands. Actually the majority of pictures posted on his account are taken on smartphone.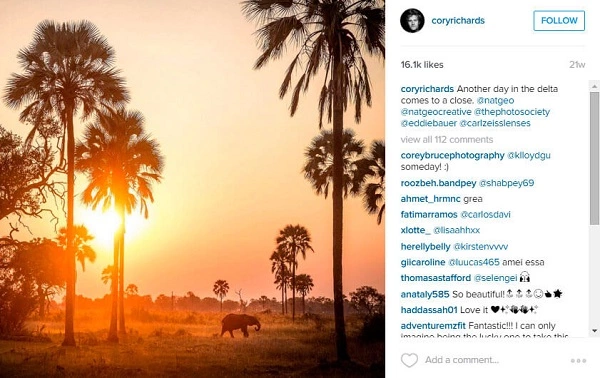 You can also find video posts on the photographer's feed. He found a very interesting format for himself. Cory posts audio recordings of interviews with interesting people, and a slideshow of photos of this person serves as a background.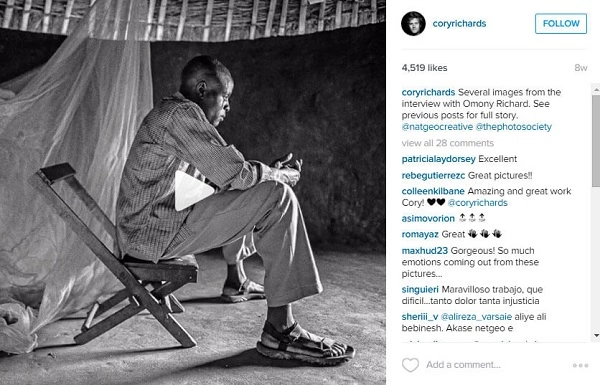 According to Instagram Analytics, one Cory´s post receives an average of 10,000 likes. Over 616 thousand of readers have subscribed to his account at the beginning of this year.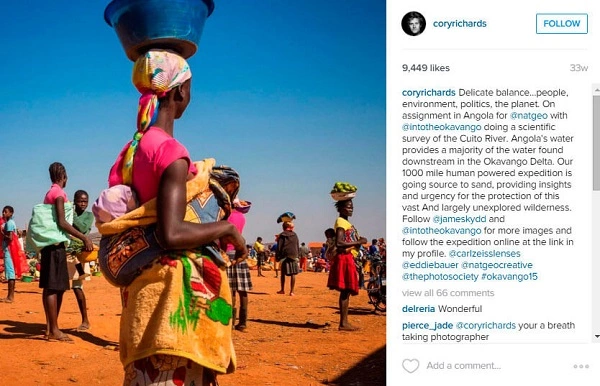 P.S. As many popular bloggers, Cory Richards uses schedule Instagram posts tool. With this tool you don't just plan your posts, but you also save your time. And what's really important, you can schedule Instagram posts from your computer with our service, which significantly simplifies the work with photo and video content.