Takatoshi Horikoshi, who is known by his pseudonym Ebizo Ichikawa XI, is an actor of the ancient Japanese theatre Kabuki. On his Instagram account he talks about traditions of this theatre, makeup colors and the life behind the scenes. It's "One Instagram account story" column.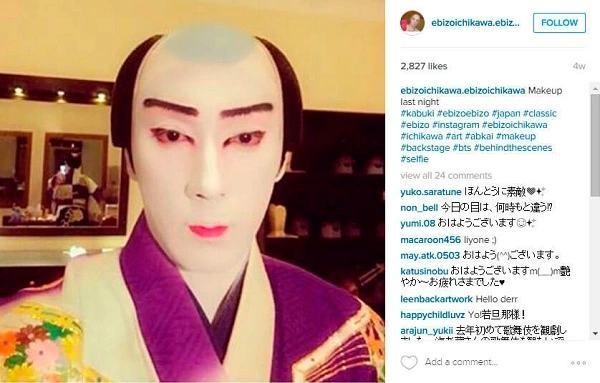 Ebizo Ichikawa is not actually a pseudonym; it's inherited name. Today, the Ichikawa dynasty has 11 actors and Takatoshi is the current holder of the name. The next actor with the pseudonym will be Takatoshi's son (if he doesn't relinquish the title). But Instagram account most likely will not be passed on.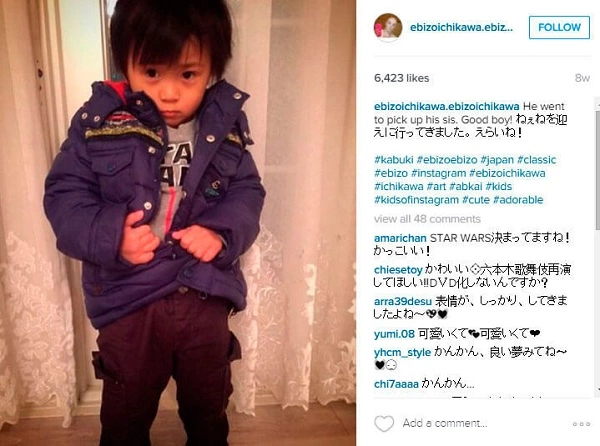 In Japanese, Kabuki means "song, dance, skill". This is a traditional theater of Japan, where performance is represented by a synthesis of music, dance and dramatic art. The distinctive feature of theatre and its actors is their make-up and folk symbols.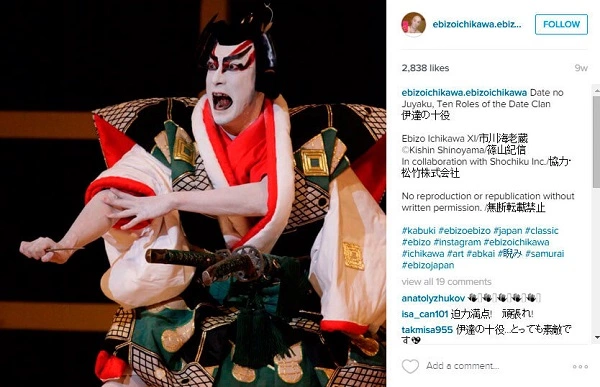 The destiny of Takatoshi Horikoshi is worth at least a biography movie. His figure itself draws attention to ancient Japanese culture. Takatoshi, who started acting in early childhood, at a young age starred in several successful movies. And it is this cinematic popularity that made him famous and attracted the audience to visit the Kabuki. There was also a sad chapter of his biography: once drunk, actor got into a fight with Tokyo bikers and ended up in the hospital. In order to return to the big stage, he had to repent in front of all the Japanese people.
Instagram account of Takatoshi Horikoshi is primarily devoted to makeup. The actor himself classifies the Kabuki makeup as a traditional Japanese makeup. Actor's followers are especially interested in this behind-the-scenes part of theatre. According to Instagram Analytics, the @ebizoichikawa.ebizoichikawa account has more than 130,000 subscribers. Each publication of the actor receives an average of 5,000 likes.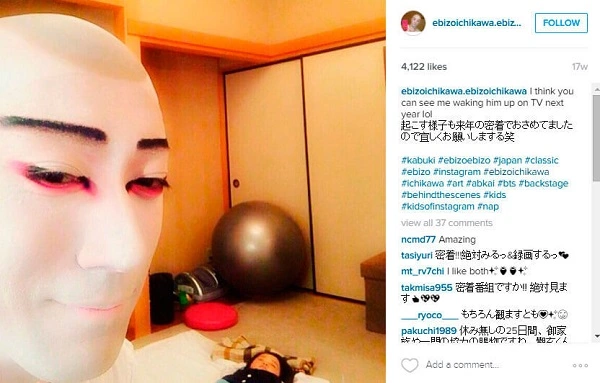 We don't know whether the actor manages his Instagram himself or does he have Instagram managers. It is worth saying, though, that, without exception, all his publications are fascinating. And it doesn't matter if they are dedicated to the work of Takatoshi or to his family. Talented person is talented everywhere.